Ariana Grande is back in Manchester visiting victims of the bombing attack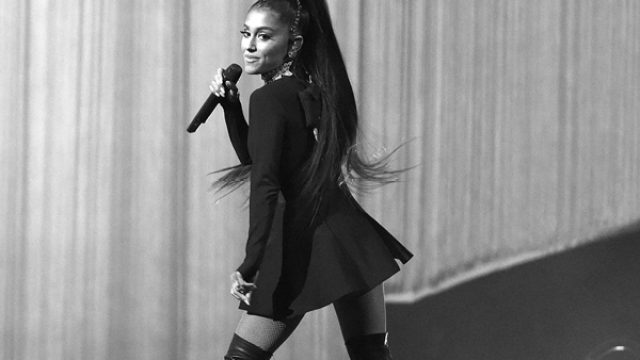 Ariana Grande just touched down in England and our hearts can't handle the sweetness. Ahead of her benefit concert, Grande is in Manchester visiting victims of the bombing attack.
On Friday, the 23-year-old singer returned to Manchester to see the victims of May's terrorist attack that took place at her concert. She stopped by the Royal Manchester Children's Hospital to raise the spirits of all the children affected by the explosion.
Earlier this month 22 fans were killed and more than 119 were injured during Grande's concert in the UK.
The Scream Queens actress made sure to spend time with as many victims as possible, before her benefit concert, which is set for Sunday (June 4th).
"All we can do is thank Ariana," Lauren Thorpe, a victim of the blast alongside her 8-year-old daughter Lily, told People. "What Ariana Grande did tonight was so selfless and amazing…Lily looked on cloud nine."
Another victim named Jaden's father Peter Mann shared a group of sweet pictures from the singer's hospital visit.
"This means more to us than all the amazing things people have done this week," Mann wrote on Facebook. "When your daughter asks after her 2nd operation is Ariana ok? So happy she came I could burst! Never seen Jaden so happy! Even cried again myself?xx."
Of course the "Into You" singer shared a touching photo alongside another fan/victim and our hearts are so full.
Grande is such a fighter herself and she knows her fans are too, which is why this visit is so inspiring.