Here's where you can watch Ariana Grande's Manchester benefit concert online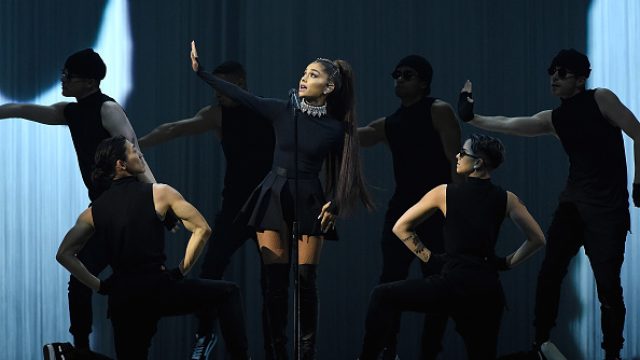 In the wake of the attack in Manchester, Ariana Grande and other artists will hold a benefit concert to honor and raise money for the victims. And now we've found out we'll be able to watch the concert streamed live on Twitter, Youtube, and Facebook! This concert is seriously star-studded, so despite the time difference, we're definitely tuning in.
The concert will begin streaming online June 4th at 7 p.m. U.K. time and 2 p.m. EST in the states at the aforementioned social media sites on their homepages. The concert will also be broadcast on Freeform in the U.S. at 2 p.m. both EST and PST and then ABC will play a highlight reel Sunday evening after the NBA finals.
The benefit concert will include Katy Perry, Robbie Williams, Coldplay, Pharrell Williams, Justin Bieber, Miley Cyrus, and Niall Horan…to name a few.
The concert will be held at Emirates Old Trafford Cricket Ground, a few miles from where Ariana Grande's May 22nd concert was held at the Manchester Arena. It will take place on June 4th — huge kudos for the artists participating for dropping everything at such sort notice to give a grieving city something to look forward to and raise money for the victims in the process.
The proceeds from the concert will go to benefit the We Love Manchester emergency fund. We hope that this concert makes Manchester feel loved, and does a little bit to ease suffering in the wake of this attack.