Ariana Grande officially confirmed her breakup with Mac Miller in a heartfelt Twitter post
We never like to see our favorite couples go their separate ways, so we're sad to hear that Ariana Grande and Mac Miller have split after almost two years of dating. People.com confirmed that the breakup was due to their busy work schedules, but that they remain "best friends." A source added that Grande, 24, and Miller, 26, still "love each other dearly," and will continue to be close friends going forward.
While the couple met in 2013 after collaborating on "The Way," they didn't begin dating until 2016. They were first spotted out together in August of that year, and also attended the 2016 MTV Video Music Awards together that month, marking their first public appearance as a couple. Grande officially confirmed they were dating that September, sharing all kinds of sweet Instagram snaps and starring in his music video for "My Favorite Part."
"I met him when I was 19," Grande told Cosmopolitan last year when discussing how their relationship began. "We have loved and adored and respected each other since the beginning, since before we even met, just because we were fans of each other's talent. We weren't ready at all, though, to be together. It's just timing. We both needed to experience some things, but the love has been there the whole time."
Miller was also right by Grande's side after the May 2017 Manchester arena bombing, performing with her just days later at Grande's benefit concert.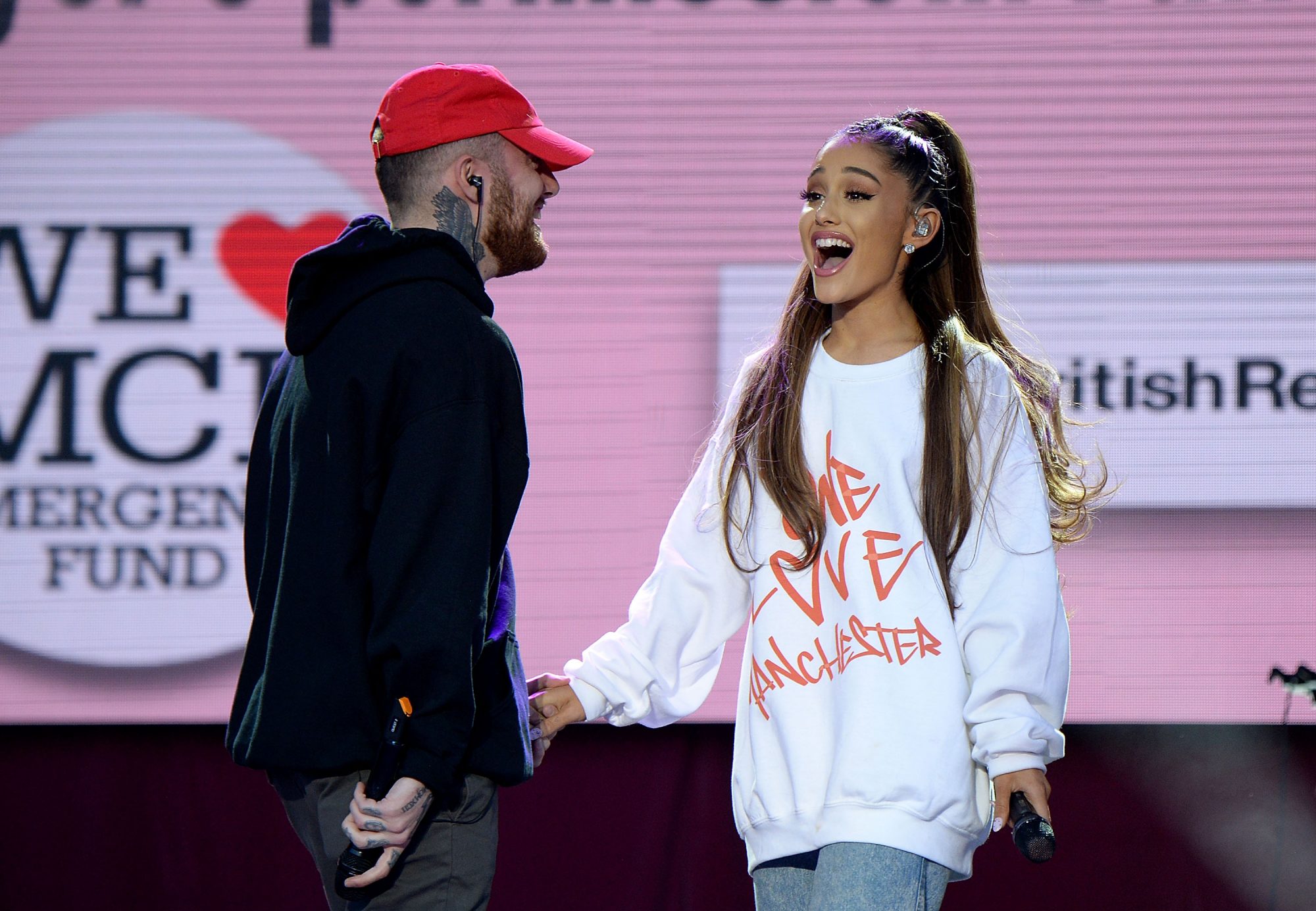 Grande addressed the split via Instagram stories in a heartfelt message:
"This is one of my best friends in the whole world and favorite people on the planet malcolm mccormick. I respect and adore him endlessly and am grateful to have him in my life in any form, at all times regardless of how our relationship changes or what the universe holds for each of us! Unconditional love is not selfish. It is wanting the best for that person even if at the moment, it's not you… I can't wait to know and support you forever and I'm so proud of you!!"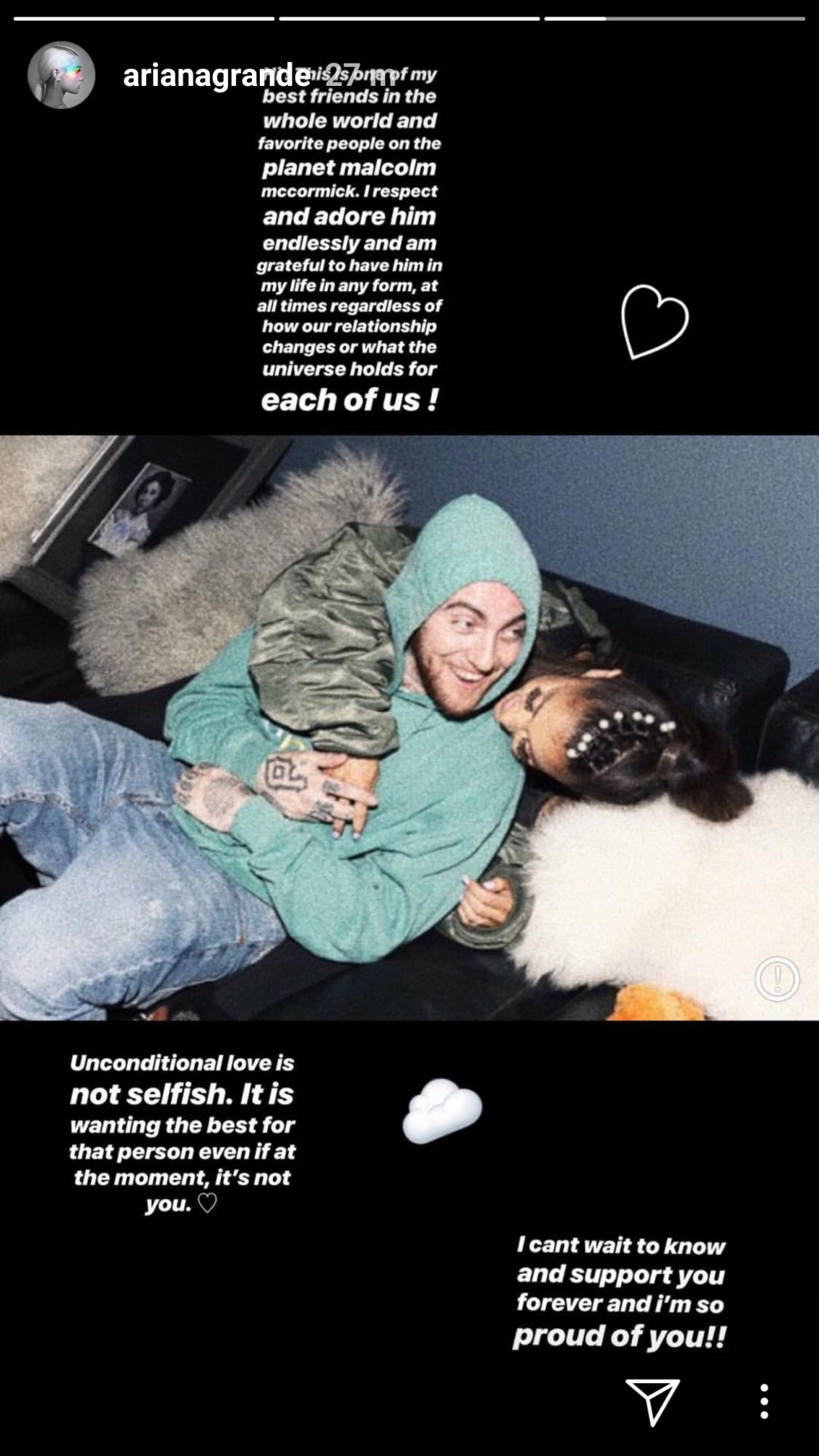 She also tweeted a simple heart emoji, which we think likely has to do with the outpouring of support she's been receiving from fans all day. false
We're wishing the best for these two!