Ariana Grande and Lizzo dropped the "Good as Hell" remix we didn't know we needed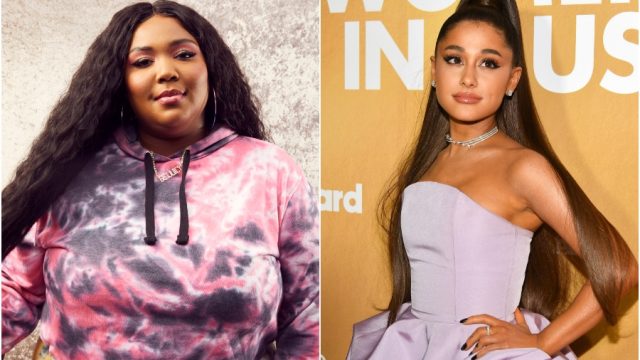 Lizzo has released a remix of her 2016 song "Good as Hell" featuring none other than Ariana Grande. On Friday, October 25th, the singer unveiled the new version of her empowerment anthem with a new verse by Grande.
"He better know my worth/ There's so much that I deserve/ But I ain't worried now, I'ma let my hair down/ He been trying it but not today," Grande sings on the remix.
Similar to Lizzo's chart-topping song "Truth Hurts" (which garnered attention after it was featured in the Netflix film Someone Great), "Good as Hell" was originally released as the lead single from her 2016 debut EP, Coconut Oil. Two years later, the track has since reached the No. 20 spot on the Billboard Hot 100.
And with Grande on board, it's likely the track will rise up the charts again.
Lizzo first announced the remix on Thursday, October 24th, via Instagram Live, in which she gave fans some pretty obvious clues about who was joining her on the remix.
"I'll give you a hint, she said, holding a grande-sized Starbucks coffee cup. "If you can guess the size of this drink, you'll know what I'm talking about. Starbucks can y'all give me a coin for this.
https://www.instagram.com/p/B4BCVmtBGQ-
Fans knew right away that she was referring to Grande, who later confirmed the exciting news on her own Instagram Stories. She shared a video singing the remix, writing, "We got a sweet little remix of 'Good as Hell' coming to you tonight."
https://twitter.com/udfredirect/status/1187480569929752576
Following the song's release, the Thank U, Next hitmaker also praised Lizzo via Twitter. "The most fun thank you @lizzo for having me on this remix," she wrote. "I love you, your energy and this record so so much."
https://twitter.com/udfredirect/status/1187580384026005504
Listen to the "Good as Hell" remix below:
Now, excuse us while we listen to this track on repeat all day.