Ariana Grande's new single drops Friday, and she says it's the thematic opposite of "Thank U, Next"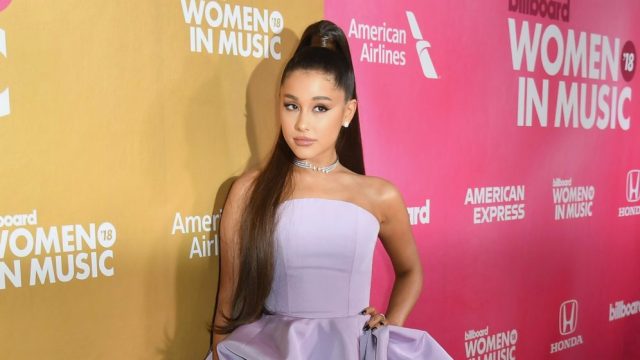 Just when we thought we'd recovered from all the "Thank U, Next" hullabaloo, Ariana Grande announced she's dropping yet another single at the end of the week. The next track (which we already predict will be a chart-topper) is called "Imagine," and it's set to arrive Friday, December 14th at midnight. On December 11th, Grande tweeted, "'imagine' thursday night," and then shared a countdown to the track's official release via her Instagram Story.
https://twitter.com/udfredirect/status/1072614116605468676
Grande also posted a brief explainer about the song to her Story, writing, "a lot of this album mourns failed yet important, beautiful relationships in my life (as well as celebrates growth / exploring new independence). but for those of you asking about imagine: i would say if 'thank u, next' = acceptance...'imagine' = denial. hope that makes sense."
She clarified further in a response tweet to a fan, posting, "kind of like… pretending it never ended. denial. but i look forward to you hearing it and having your own experience with it. you may take away something totally different and specific to your life! love u."
https://twitter.com/udfredirect/status/1072704816219086848
She also noted that "Imagine" packs in a lot of feelings, and is "very special."
https://twitter.com/udfredirect/status/1072705001422757889
Is it midnight on Friday yet?