Ariana Grande had a "The First Wives Club" moment on Christmas, and we're here for it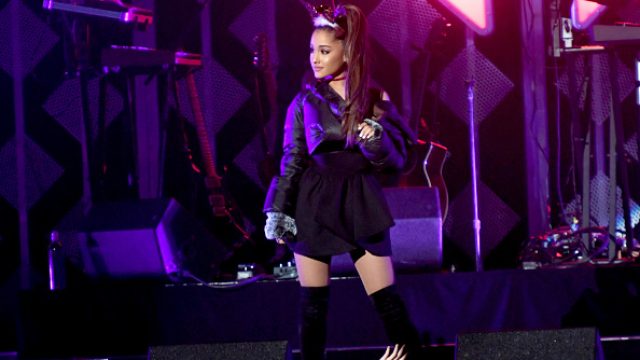 In a truly fabulous The First Wives Club moment, Ariana Grande proved that Christmas isn't Christmas without a good lip sync in front of the tree.
The 23-year-old pop star shared a clip of the super-cute lip sync to Bette Midler, Goldie Hawn, and Diane Keaton's version of Lesley Gore's "You Don't Own Me," the sassy feminist anthem performed in the classic 90's film The First Wives Club.
Grande, dressed in a silky white number — finishing off the festive look with a pair of reindeer antlers and a white fur coat — joined her friends in front of a huge Christmas tree for the performance.
Add in some shimmying and well-coordinated arm movements and we've got a Christmas classic on our hands, folks.
What a flawless ode to the cinematic gem (in which our heroines also wore fabulous white outfits).
https://www.youtube.com/watch?v=YJmRAieU9AI?feature=oembed
If you feel like a good old fashioned Christmas lip-sync should be a holiday tradition, don't worry: There's still time to get your groove on before putting your tree away for the year.