Ariana Grande dyed her hair gray, and you might want to sit down for this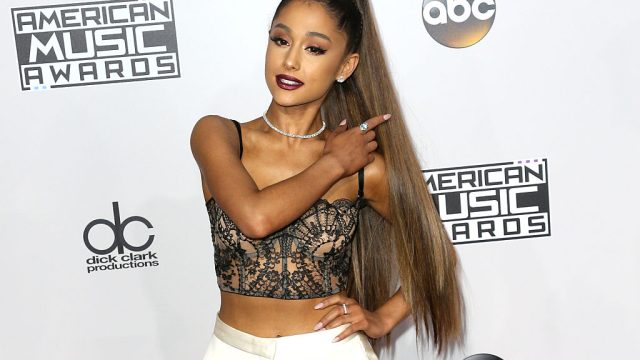 Back in the day, women would do anything to cover up their gray hair. But now, the shimmering color is all the rage. Don't believe us? Ask Ariana Grande. She dyed her hair gray this weekend, and it looks AH-mazing.
The 24-year-old songbird shared a photo of her new locks on Instagram and captioned her hair debut, "btw (it's grey)." And although some people may have thought it was a wig or some new Snapchat filter, judging by the hints of brown at the roots, it looks like she actually dyed it.
Hairstylist Chris Appleton, who also styles Kim Kardashian's locks, posted the image to his Instagram account, too, writing, "LOVE the Silver vibes," and credited himself and makeup artist Patrick Ta with the look. Ta also posted the image with the caption, "New Look Who Dis?"
Grande's not the first to go gray deliberately, either. Hillary Duff, Cara Delevingne, and Kylie Jenner have all dyed their 'dos silver, too.
Going gray artificially is no easy task. According to the pros, you have to be willing to damage your hair a little more than the average dye job does.
A few months before going silver, hair experts recommend not dying your hair at all, and getting a deep-conditioning treatment to prep, according to BuzzFeed. You should also prepare to cut some hair off, since the bleach can wreak havoc on your locks.
https://www.instagram.com/p/BZ9V1gJBh96
So it takes a lot of love to get this look. You could, you know, just wait until it happens naturally if you're not willing to destroy your strands in the meantime.
Obviously, with Chris Appleton and an entire glam squad behind her, Grande likely won't have any issues keeping her new look and her luscious locks in top shape. We're loving it.