Ariana Grande just got adorably flustered while talking about Mac Miller and it's the sweetest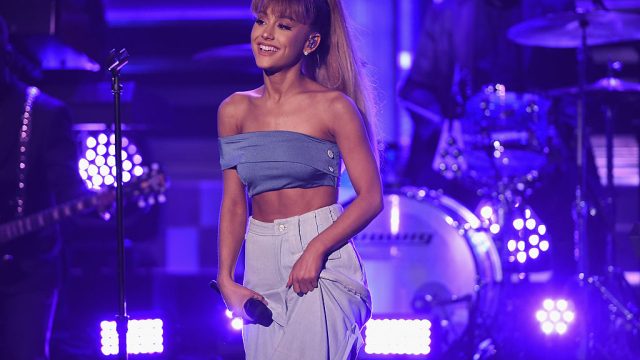 Ariana Grande has already been unbearably cute about her relationship with Mac Miller. From the adorable posts to her awesome collaborations, everything about their relationship is seriously the sweetest. So it's no huge surprise that watching her actually talk about her BF is totally charming.
During a recent interview with Ellen, the host asked the singer about Miller.
And her response was the most adorably flustered pop star we have ever seen.
https://www.youtube.com/watch?v=2bMXOHqU4RY?feature=oembed
Because Ariana has been pretty public her feelings for the rapper by posting swoon-worthy Snaps and Instas that make our hearts melt, Ellen likely felt like she'd be more open to talking about it with her. And Ariana totally was. She's just clearly head-over-heels crazy about him, so her response was filled with infectiously giddy giggles that made us all believe in the power of love.
Ellen started gently, saying "Let's talk about your love life, can we?"
Ariana immediately started getting playfully nervous, opening up her (super stylish) oversized jacket as if she were getting uncomfortably hot. Ellen brought up that she'd already seen them together.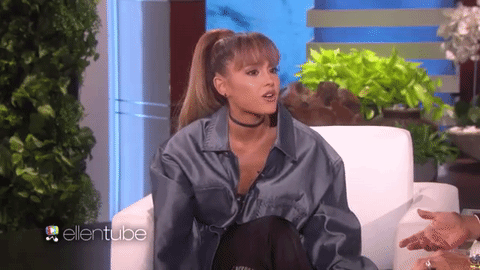 Then Ariana said, "We've performed together on your show before. We were babies."
Ellen played a clip from a three years ago of the lovebirds having the best time together onstage, which reminded us that these two go way back.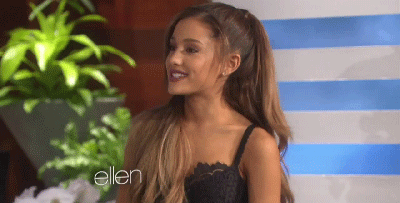 Ellen then made a joke that, at the time, Ariana said they were "homies" and now "he's living in [her] homie." Ariana giggled more and attempted to hide her glowing smile. She soon explained that she was feeling a little overwhelmed because she had never openly spoken about her relationships on any shows before.
Eventually she confirmed she was happily with him before jokingly covering her face in her lap.
We loved every moment of this interview and are delighted these two are clearly so happy together.