Ariana Grande's heartbreaking new song "Ghostin'" is about mourning Mac Miller while dating Pete Davidson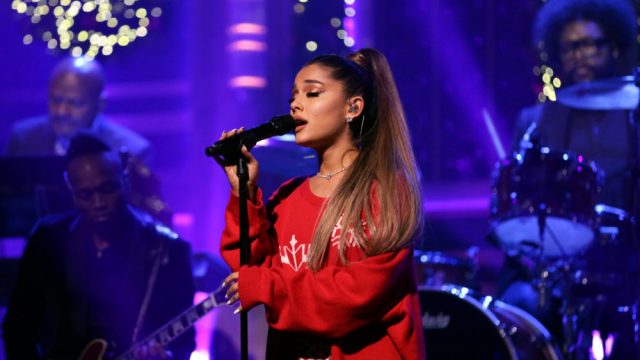 On February 8th, Ariana Grande dropped her new full-length album Thank U, Next. It's the highly-anticipated follow up to Sweetener (which dropped just last summer, NBD) and has been described as extremely "personal" by the singer. Perhaps the most personal track on the album—and the one that fans are talking about the most today in the Twittersphere—is "Ghostin." The song is seemingly about what it was like dating Pete Davidson while mourning Mac Miller.
Miller, of course, was Grande's ex-boyfriend (and an incredibly talented and beloved rapper in his own right). They broke up in spring 2018; Miller died of a drug overdose the following September. There is speculation (though no official confirmation) that Miller's death was a factor in Grande's breakup with Davidson. And the "Ghostin' lyrics seem to confirm that it was a painful experience for everyone involved.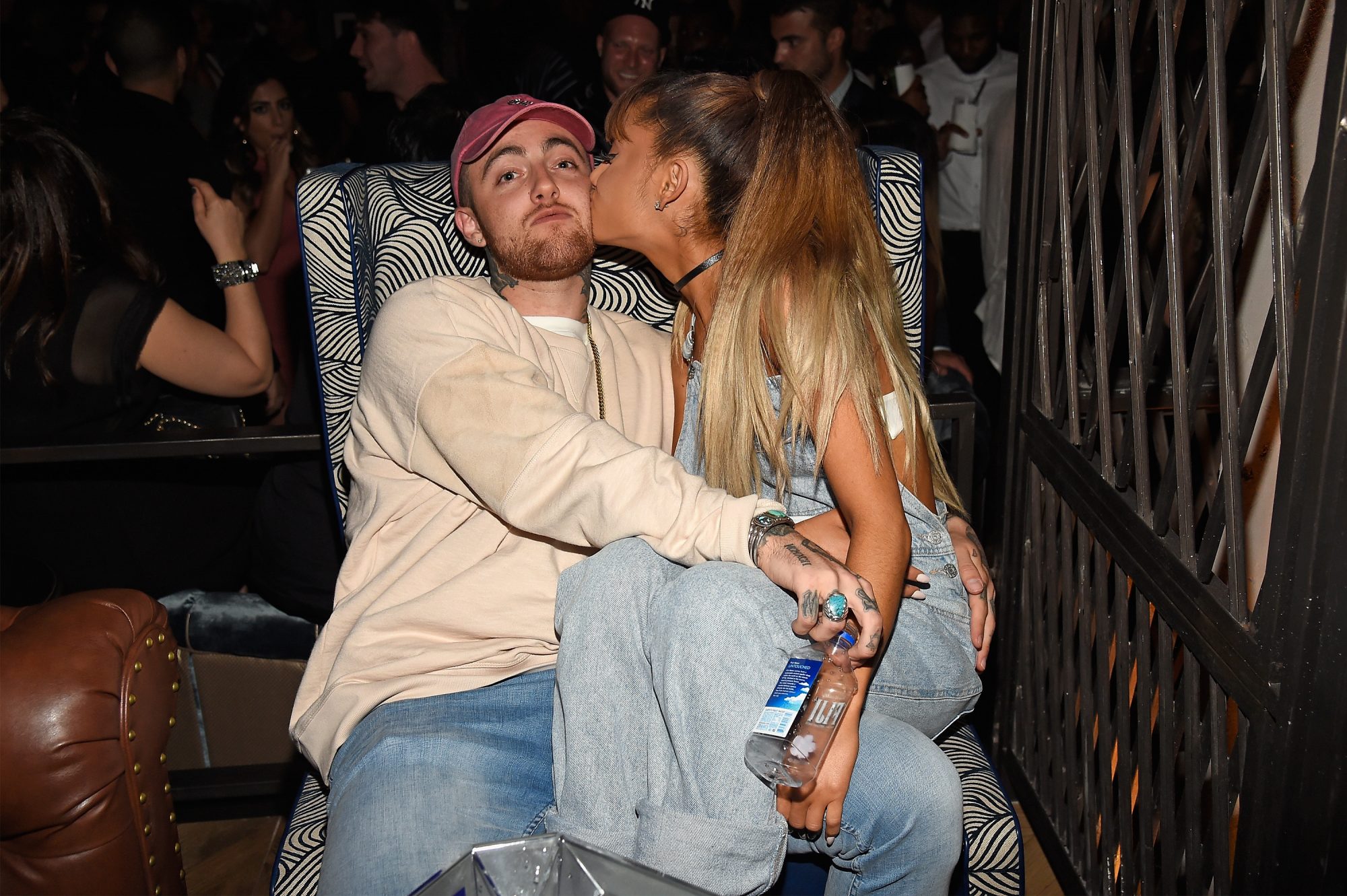 The "Ghostin'" lyrics, per Genius, begin with:
I know you hear me when I cry
I try to hold it in at night
While you're sleeping next to me
But it's your arms that I need this time (This time)
Look at the cards that we've been dealt
If you were anybody else
Probably wouldn't last a day
Heavy tears, a rain parade from hell (From hell)
She continues:
Baby, you do it so well
You been so understanding, you been so good
And I'm puttin' you through more than one ever should
And I'm hating myself 'cause you don't want to
Admit that it hurts you
[Chorus]
I know that it breaks your heart when I cry again
Over him, mmh
I know that it breaks your heart when I cry again
'Stead of ghostin' him
It's a raw, honest song about what we can only imagine was an extremely difficult situation. We just hope Grande (and Davidson) are doing okay now.
You can listen to the full song here:
What are your thoughts on the new song and album?