Ariana Grande signed on as the face of Reebok for this inspiring reason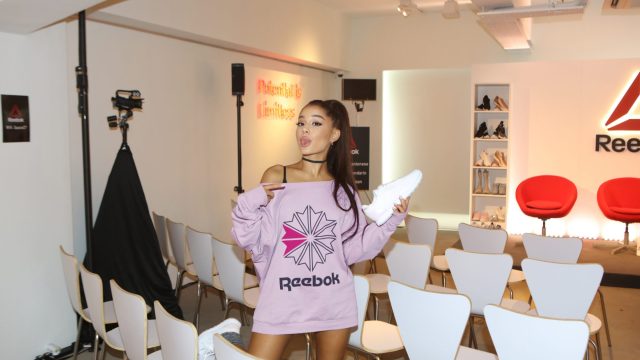 She kills it on stage, records music that speaks to our souls, and now Ariana Grande is also the face of Reebok — and she partnered with the classic activewear label for a really inspiring reason.
Aside from loving athleisure, Grande says one of the reasons she signed on with the brand goes back to her childhood. Her mom wore plushy high-top Reeboks when she was growing up, so she has that positive, strong-woman association with the company. (Aw!)
But more than that, Grande says she loves what Reebok stands for, and feels like her message of self-empowerment matches the company's goals.
"I'm a huge advocate of self-expression and being yourself and encouraging people to embrace who they are and the things that are different about them, that make them beautiful," Grande said in a recent interview with HelloGiggles.
"I'm always trying to instill that in my fans. So partnering with a brand that stands for all the same things felt really exciting for me," she added.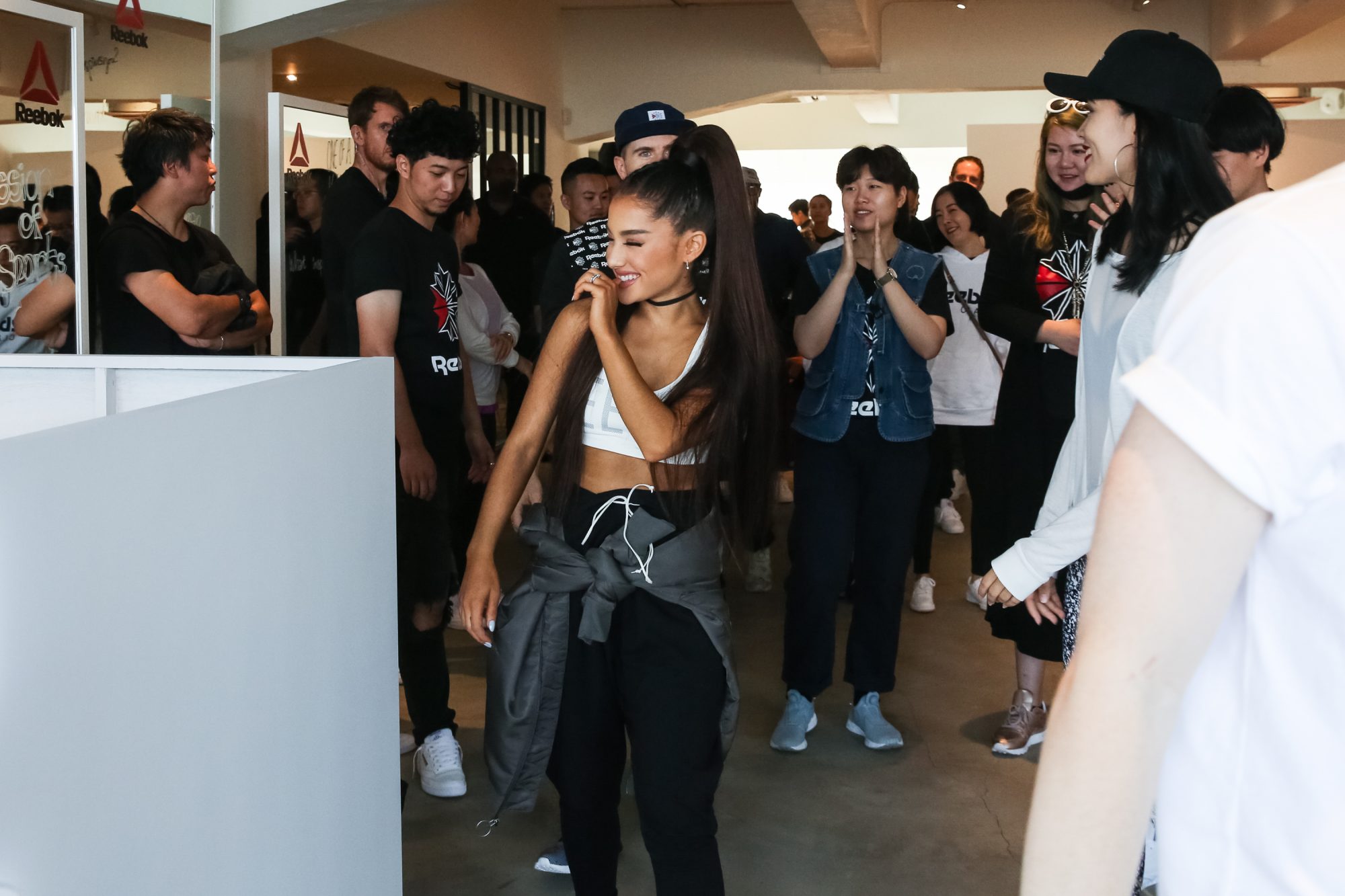 We spoke to her at an event in Hong Kong celebrating her Reebok partnership, and she shared that one of her biggest goals — with Reebok and with her career in general — is to encourage women to come together and lift each other up.
"I think the most important thing is to have each other's backs," she said. "Misogyny is ever present, and we have to be there to support one another. That's really it. It's about the sisterhood. There's no competing in that. We have to lift each other up, not try and claw each other down."
We couldn't agree more, AG! Check out the Reebok gear she's repping here, and copy her style by purchasing everything in a giant size and pairing it with thigh-high boots (or sneakers) and no pants. Your new fall uniform, perhaps?