Ariana Grande just donated $250,000 to Planned Parenthood, and we totally stan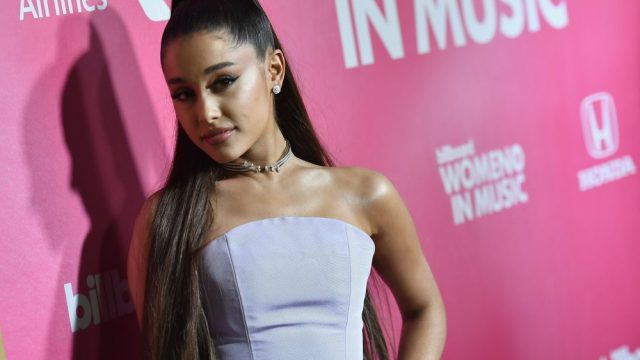 Over the past couple of months, states have fervently renewed their efforts to roll back reproductive rights. In May, Georgia passed a law banning abortion at around six weeks gestational age, and not long after, Alabama passed a near-total ban on the procedure. Pro-choice advocates have vocally opposed these bans with protests both online and off, and there have even been some famous faces among them. Ariana Grande recently took a stand against these laws by donating her earnings from a Georgia concert to Planned Parenthood.
People.com reports that Grande donated about $250,000 that she earned from her June 8th concert in Atlanta. Planned Parenthood Action Fund President Dr. Leana Wen said in a statement to People.comthat Grande's support "comes at a critical time," citing the recent abortion bans.
"Thanks to inspiring support like hers, Planned Parenthood can continue to fight back—in the courts, in Congress, in state houses, and in the streets—against these dangerous attacks on people's health and lives," her statement read. "We are so grateful to Ariana for her longstanding commitment to supporting women's rights and standing with Planned Parenthood to defend access to reproductive health care. We won't stop fighting—no matter what."
Grande has previously tweeted about her support for Planned Parenthood. Her political advocacy isn't limited to reproductive rights, though. She is also an outspoken proponent of LGBTQ rights, and she performed for the gun control demonstration March For Our Lives in March 2018.
https://twitter.com/udfredirect/status/649008991427694592
In July 2018, the "Thank U, Next" singer told Elle that she has gotten some negative reactions to her politics, but she said she wouldn't let that stop her from speaking her mind and donating to vitally worthwhile causes.
"Not everyone is going to agree with you, but that doesn't mean I'm just going to shut up and sing my songs," she told Elle. "I'm also going to be a human being who cares about other human beings; to be an ally and use my privilege to help educate people."
We're cheering on Grande for her donation to Planned Parenthood—and for her continued willingness to stand up for what she believes in.