Ariana Grande revealed what her first kiss with Pete Davidson was like (hint: it was "complicated")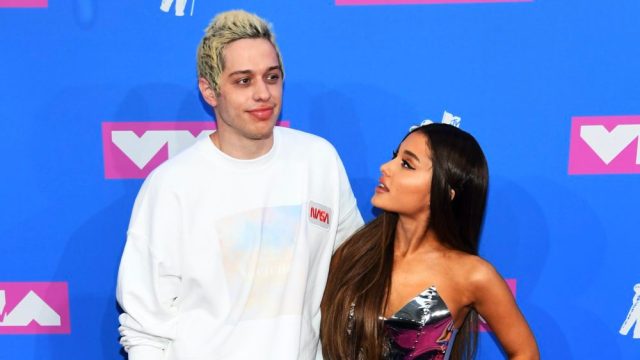 Just when we think we've reached capacity on Ariana Grande/Pete Davidson news, something happens that reminds us we will never have enough. The most recent Petiana intel involves a kiss—and not just any kiss, but their first kiss. Grande opened up about the special moment in an August 30th call-in interview on Nicki Minaj's Queen Radio. And we're seriously melting.
Minaj, a longtime friend and collaborator, wasn't shy about asking the kind of questions we all want to know—specifically, how the couple's first big romantic moment went down. And Grande wasn't shy about sharing.
"It was sick. It was so dope! she said. "It was so cute. He asked me for permission to kiss me!
She continued, "It's kind of complicated, because it wasn't too naughty of a kiss. But it was like…there was so much…in there, you know? It was really sweet, but it was also really sexy."
https://www.instagram.com/p/Bmv3EEXHt-Z
Like we said: We're melting.
Grande went on to note that her relationship with Davidson gets better "every day."
"We have a lot of fun. He's like my best friend…it gets better every day. We're the boy-girl version of each other. He's, like, 70 feet tall, and I'm 4 inches tall!
We're glad these two special people found each other. And feel free to give us more romantic details any time, guys.