Ariana Grande defended Justin Bieber's engagement (and her own)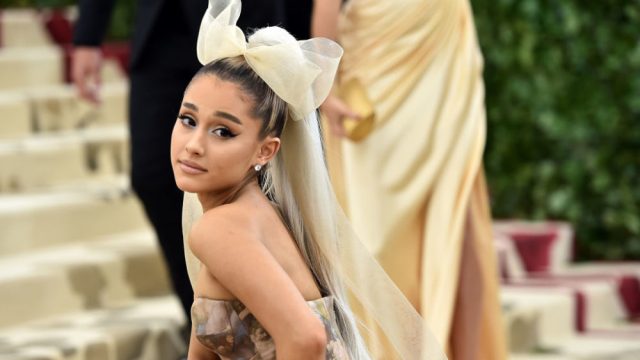 It's been quite a month for sudden celebrity engagements. On June 11th, fans learned that Ariana Grande and Pete Davidson were making plans to tie the knot after only a few weeks of dating. And yesterday, July 8th, rumors broke that Justin Bieber has also gotten engaged to his new(ish) flame, Hailey Baldwin. And (as perhaps expected), the stars have been receiving a lot of flack from fans, with many saying that the couples are moving too fast.
But on July 9th, Grande defended Bieber — and herself — in an eloquent tweet.
HuffPost reported that on July 8th, a fan tweeted about both engagements, implying that Grande and Bieber's manager, Scooter Braun, had something to do with the romances.
"First ariana get engaged to pete Davidson and now Justin bieber to hailey Bladwin the devil works hard but Scooter Braun works harder," a fan account tweeted.
The "No Tears Left to Cry" singer didn't waste any time clapping back.
https://twitter.com/udfredirect/status/1016050593255907337
false
Another fan responded to Grande by saying that the original comment was just a joke, clarifying, "we stan and love Scooter." Grande replied by reiterating her appreciation for Braun as well.
https://twitter.com/udfredirect/status/1016025286696210434
Grande has already made it clear that she doesn't care what others think about her whirlwind romance. After some fans judged her for including an interlude called "Pete" on her upcoming album, Sweetner, the singer responded by tweeting that "life's too short to be cryptic n sh*t about something as beautiful as this love I'm in."
https://twitter.com/udfredirect/status/1008529275115442178
No matter what people say, we're glad to see Grande and Bieber living their best lives. Congrats, guys!