Ariana Grande let down her ponytail to show off her natural curls again, and they're GORG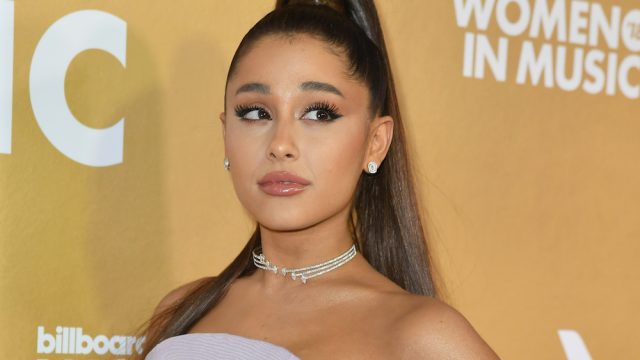 Updated: August 19th, 11:30 a.m. EDT: Bye-bye ponytail, hello curls. Ariana Grande is celebrating her naturally curly hair again, and we're here for it. Last week, Grande's hairstylist on the Sweetener tour, Josh Liu, posted a photo of the singer sporting her natural 'do, bouncy curls and all.
Grande's shoulder-length hair is thriving in its curly glory, and we think she should go natural more often. Fans were quick to comment on the change in Ari's look, asking her to embrace her gorgeous ringlets on stage during tour.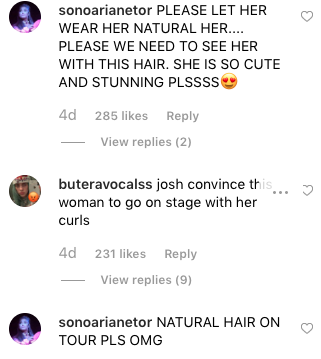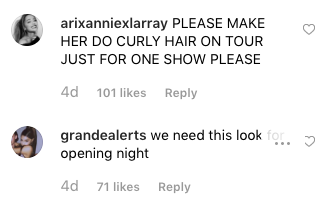 We're all for her signature ponytail (and Ari can pull off any look), but her natural curls might be our favorite yet. Fingers crossed that she debuts the look on stage during her last few months of tour.
Ariana Grande had quite the weekend. On Friday, February 8th, she released her fifth studio album, Thank U, Next, to (mostly) critical acclaim. She also released the next video from the album for "Break Up With Your Girlfriend, I'm Bored" and publicly decided to skip the 2019 Grammys due to conflicts with the show's producers, even though she won her first-ever Grammy for Best Pop Vocal Album for Sweetener.
But the most charming part of Ariana's weekend? Tweeting an old newspaper article that showed the singer, 26, had been struck by a hockey puck twice (!) by age five.
https://twitter.com/udfredirect/status/1094690659791851520
Fans were quick to notice that in the decades-old photo of Grande, the singer sported some pretty adorable curls.
"if i'm honest ….. this is still exactly what i look like without lashes and my pony," the singer wrote. "anyone who knows me knows me knows ….. like …. i'm twenty five. i was five here. the only difference now is that hand now says bbq grill finger."
Of course, because inquiring minds want to know, fans asked for photos of Grande's natural hair, which is almost always hidden underneath her famous ponytail. To our delight, Grande obliged and posted an adorable video of her natural hair. And we were surprised to see a curly bob.
https://twitter.com/udfredirect/status/1094696382806380544
Though, a quick search of vintage Ariana would also reveal her natural ringlets.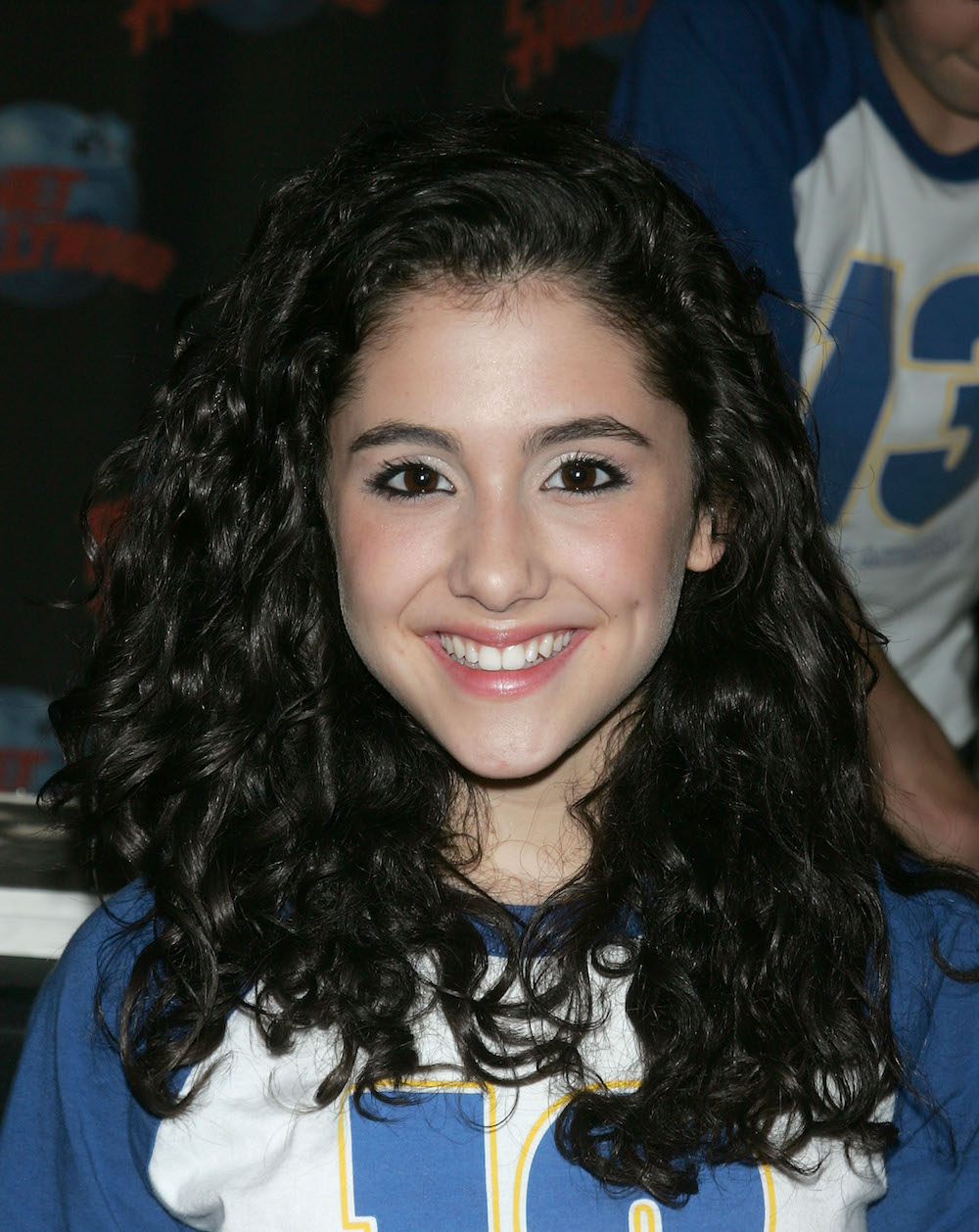 Ariana explained that dyeing her hair blonde last year left it in pretty bad shape and she's trying to grow her hair long enough to show off her curls' full potential.
https://www.instagram.com/p/status
Until then, we'll enjoy Ariana Grande's famous pony and wait patiently for the official public reveal of her curly 'do.