Ariana Grande is coming out with a perfume based on her and Pete Davidson's matching cloud tats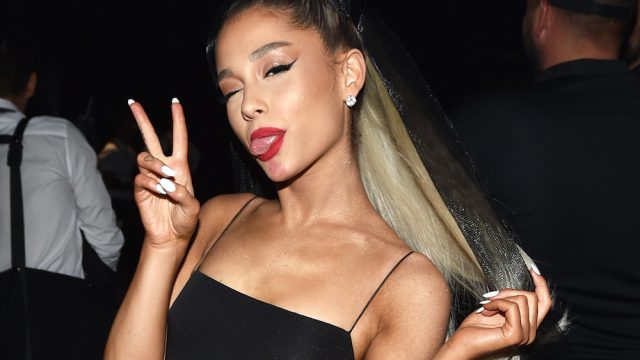 These past few weeks have been quite the rollercoaster for Ariana Grande fans. Not only have we recently become privy to her new relationship with Pete Davidson, but it's been a whirlwind week of matching tattoos and rumored engagements. And if that's not enough for you, it looks like Ariana Grande will be releasing a new cloud-themed perfume – girlfriend has been busy.
We first caught wind of her cloud emoji love when Ariana Grande and Pete Davidson revealed their cloud tattoos. We've also seen her comment on Pete's Instagram using the cloud emoji.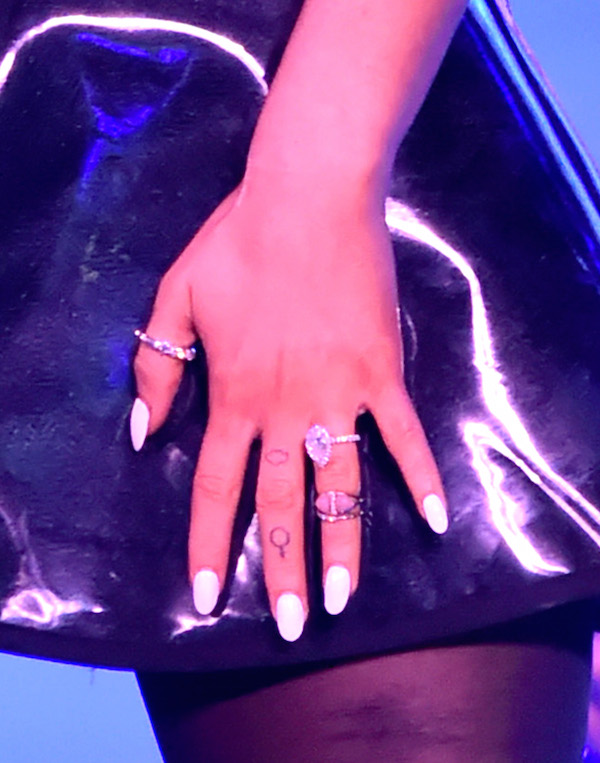 It's safe to say this just might be her new favorite symbol.
https://www.instagram.com/p/Bi42rBTnl8w
Ariana gave fans a quick sneak peek at a cloud-inspired fragrance over on her Instagram, and this sweet bottle looks like an absolute dream. This is not Ariana's first foray into the fragrance world. The singer has launched three different perfumes in the past, named ARI, Moonlight, and Sweet Like Candy. They're all in the floral, gourmand, and citrus families, so we have no doubt that her latest creation will smell just as sweet.
While we don't have any news on when this new perfume will launch, given the flurry of activity in recent weeks, we have a feeling that it might be relatively soon. Summer is the perfect time for a light, airy, cloud-like floral scent, don't you think?
Here's a look at Ariana Grande's upcoming cloud-inspired fragrance.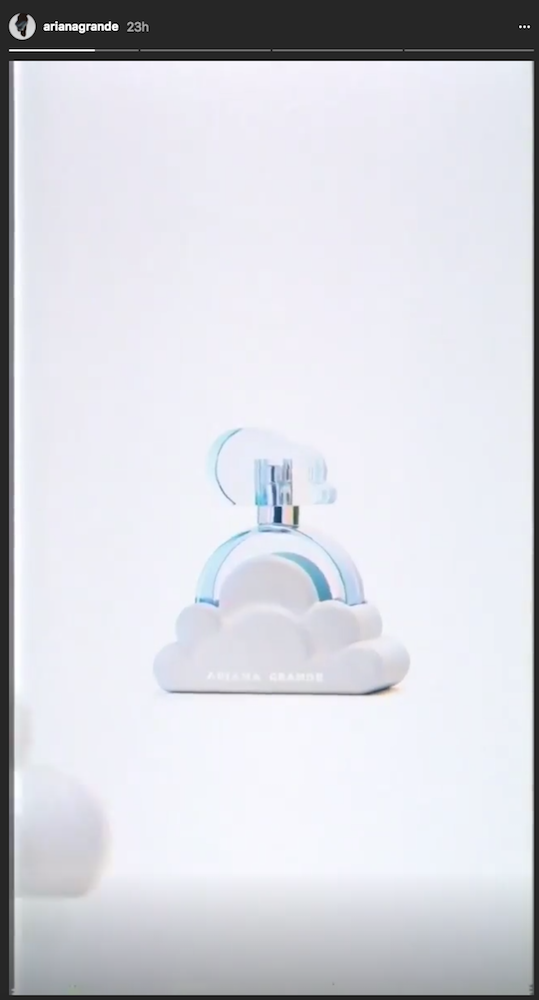 Have you ever seen anything sweeter?
We only got the briefest of glimpses over on her Insta stories, but we can already tell it's going to be heavenly. Whether you're a fan of Ariana's music or a beauty lover looking to expand your fragrance collection, you're going to want to keep an eye on this launch. Fingers crossed it happens soon.