Ariana Grande is channeling Marilyn Monroe on her "Dangerous Woman" tour and we love it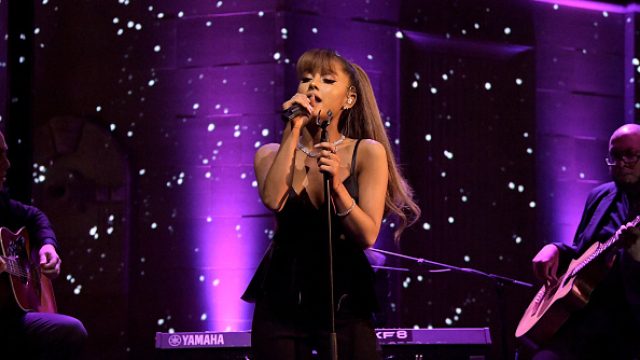 Marilyn Monroe is an icon, and a relatable one at that. So it makes perfect sense that more modern icons might look up to Marilyn Monroe—and her excellent songs—for inspiration. Our beloved Ariana Grande is doing just that, with her fantastic cover of the song "Diamonds Are A Girl's Best Friend"from the Marilyn Monroe film, Gentlemen Prefer Blondes.
Seriously, we love her take on the song, and we think Marilyn Monroe would, too:
Ariana isn't the only one enjoying herself, the musicians clearly are, as well!
We can't help but fall in love with her voice!
We like to believe that if she were still around today, Marilyn and Ariana would be the best of friends.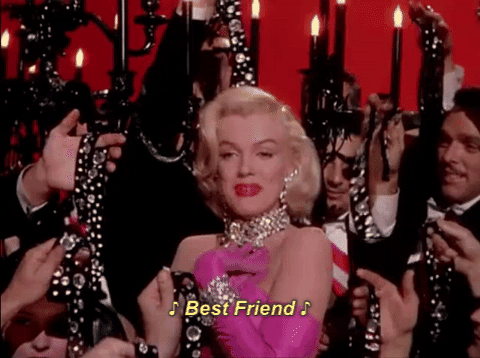 Ariana performed the song at the Los Angeles opening of a new Tiffany's store, and one lucky fan uploaded the video to YouTube: https://www.youtube.com/watch?v=QMAxWfoYqUs
The song seems particularly apropos, does it not?
For those who can't get enough of her voice, Ariana Grande's Dangerous Woman tour takes off February 2017, and she posted a Snapchat of the possible song lineup:
https://www.instagram.com/p/BLdpHWPjSjR
Until then, we'll have to make do with her awesome Instagram accounts and fan uploads!