Ariana Grande said she's changing her name after marriage, but not to Ariana Davidson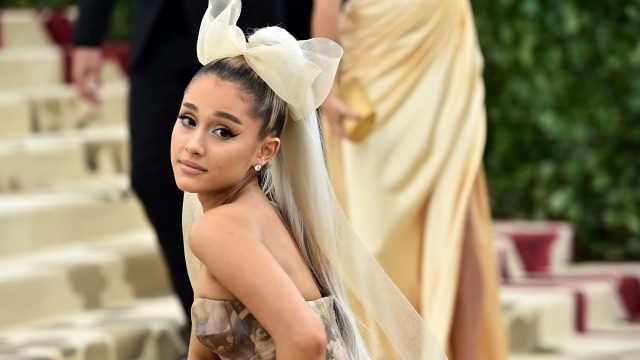 Things have moved quickly for Ariana Grande and Pete Davidson, who got engaged earlier this summer after a whirlwind romance, and these love birds do not seem to be slowing down. Not only did Grande name a song on her new album, Sweetener, after her man, she's also planning to take his last name after marriage—sort of.
In an interview with Apple Music's Beats 1 (via Cosmopolitan), Grande revealed that she's decided to hyphenate her last name after tying the knot. She explained that she wants to have the same last name as her husband, but she also wants to make sure she doesn't let go of a part of her family's history.
"I have to keep Grande because of my grandpa. I think of him with everything I do in it and he was so proud of our name, I should keep it," she said.
We'd say that's a pretty good reason to keep her current last name. And considering how close Grande and her grandfather were, it makes sense that she wants to continue to honor him in that way. He died four years ago, but she still pays tribute to him on Instagram often, like she did with this post in July:
Grande-Davidson is a last name that represents two of the most important people in Ariana's life, so it seems appropriate. But even so, she also said she wouldn't hate going by just her first name. You know, like Madonna. We'd say she definitely has the star power by now to pull that off, wouldn't you?
"I feel like I'd eventually just be Ariana: Isn't that sick?" Grande said. "I feel like it's got a ring to it."
Ariana. It does have a ring to it.