Ariana Grande just canceled a concert due to "health issues," and we hope she's okay
Pop star Ariana Grande is currently experiencing some unforeseen health issues, and we hope she's okay. The singer was scheduled to perform at The Cosmopolitan of Las Vegas this Saturday, December 29th, but she took to her Instagram Story on December 28th to tell fans she wouldn't be able to make it.
"Vegas, I'm currently working through some health issues and am beyond sorry I won't be able to see u this weekend," she wrote. "I love u and so look forward to seeing u and making it up to u next year."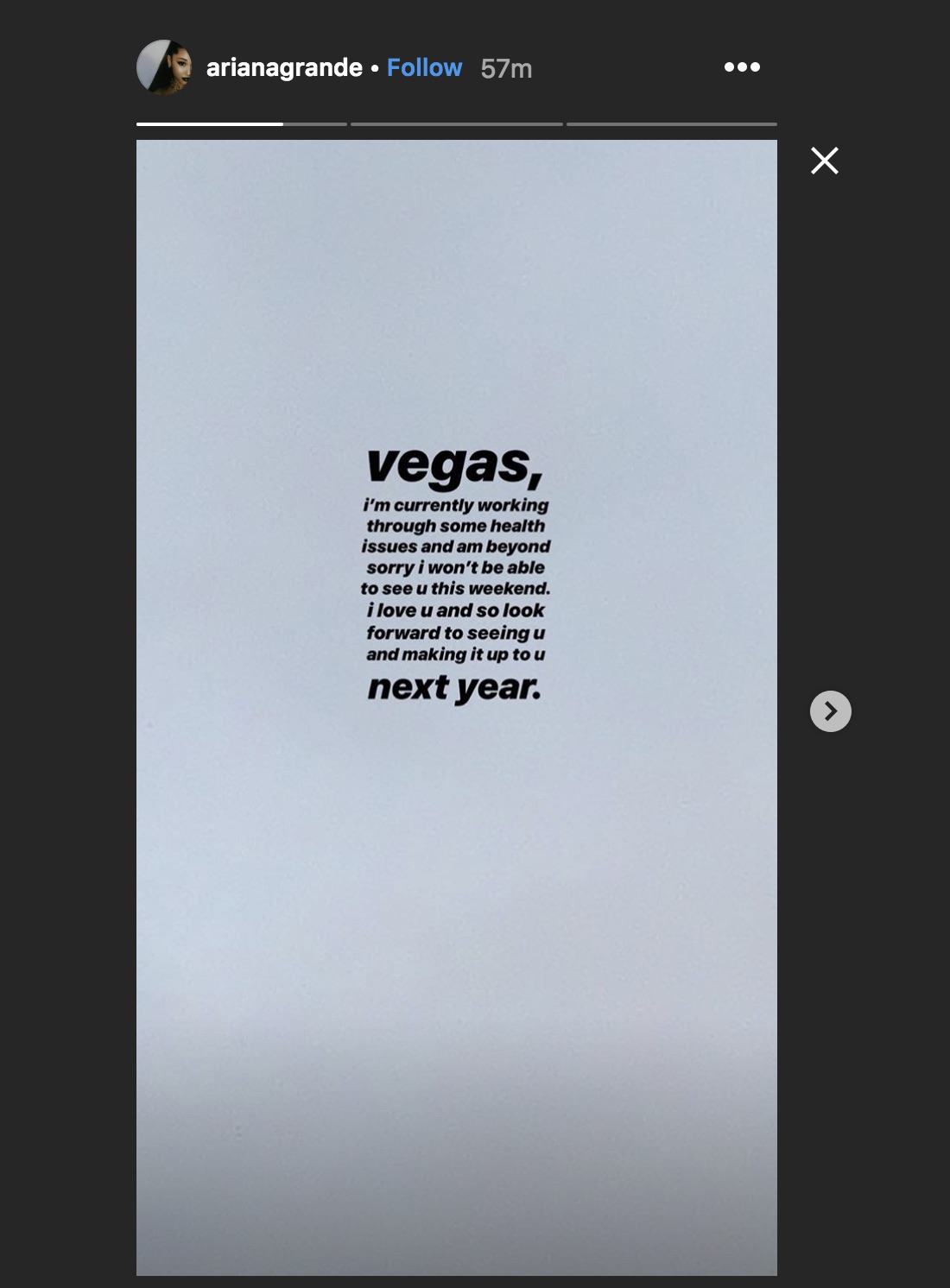 We don't currently know if the health issues Grande is referring to are regarding her physical or mental health, but we're glad she's taking time to heal—no matter what the cause. Her Sweetner world tour begins in March 2019 and goes all the way until October, so we think the "Imagine" singer has every right to take some self-care time right now (honestly, she'd have every right even if she weren't sick).
We're sending all our healing vibes your way, lady!