This is the strange reason Ariana Grande canceled her 2019 Grammys performance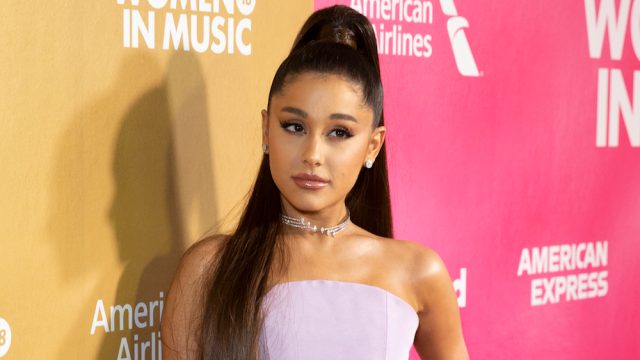 This year is less than two months in, but it has already been a complicated one for Ariana Grande. Both her "7 Rings" song and her new tattoo have been criticized for being culturally appropriative, and now, reports are in that she will drop out of the 2019 Grammy Awards. It does not appear that she's dropping out because of the "7 Rings" and tattoo blowback, but because the Grammy producers won't let her perform songs off her forthcoming album.
A source close to the singer told Variety that the Grammy producers told Grande what she could and could not perform at the ceremony, which bothered the singer, who only wanted to perform "7 Rings." The producers eventually compromised, saying she could perform a portion of "7 Rings" in a two-song medley, but that she couldn't pick the second song in the medley. Grande wasn't thrilled with this compromise and pulled her act from the show.
This is all the more interesting because a February 10th Grammys performance would help boost the profile around her new album Thank U, Next, which drops on Friday, February 8th, 2019. That said, we can see how Grande would want more creative control when the Grammys appear to be giving her none. It would be strange for her to perform songs off Sweetener just two days after dropping her new album.
Grande will also not attend the awards show at all, despite being nominated for two awards: Best Pop Vocal Performance ("God Is a Woman") and Best Pop Vocal Album (Sweetener). Oddly enough, the singer has been heavily used in Grammy marketing materials, especially in billboards around Los Angeles.
Thank U, Next drops on Friday and a Grande-less Grammy Awards airs on February 10th, 2019.