Ariana Grande has a delicate new tattoo, and we were all so focused on her princess gown we missed it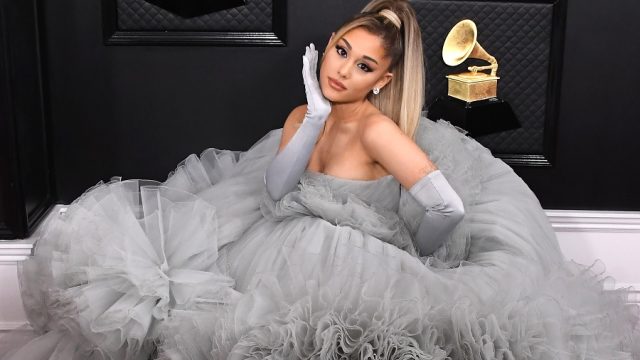 If you've seen pictures of Ariana Grande's 2020 Grammys look(s), you probably mostly noticed a profusion of dove-gray tulle, courtesy of her Cinderella-worthy Giambatttista Valli gown. Then there were her equally fairy-tale-inspired gray Schiaparelli and emerald Givenchy gowns, complete with matching opera-length gloves and her signature high ponytail. Amid this enviable skirt explosion, you probably didn't notice a daintier feature: Grande's new tattoo of a butterfly on the back of her left arm.
Fans on Twitter spotted the subtle single-needle tattoo peeking out above the Grammy nominee's elbow-length gloves.
Grande hasn't announced the tattoo herself on social media, so we're thinking it's brand-new. (Or, you know, she just wanted to keep something to herself.)
https://twitter.com/udfredirect/status/1221580173448888322
Just a sliver of the butterfly's delicate wings was visible in Grande's first red-carpet look, but the lower-cut gloves she wore with her Givenchy dress offered us a full view of her gorgeous new ink.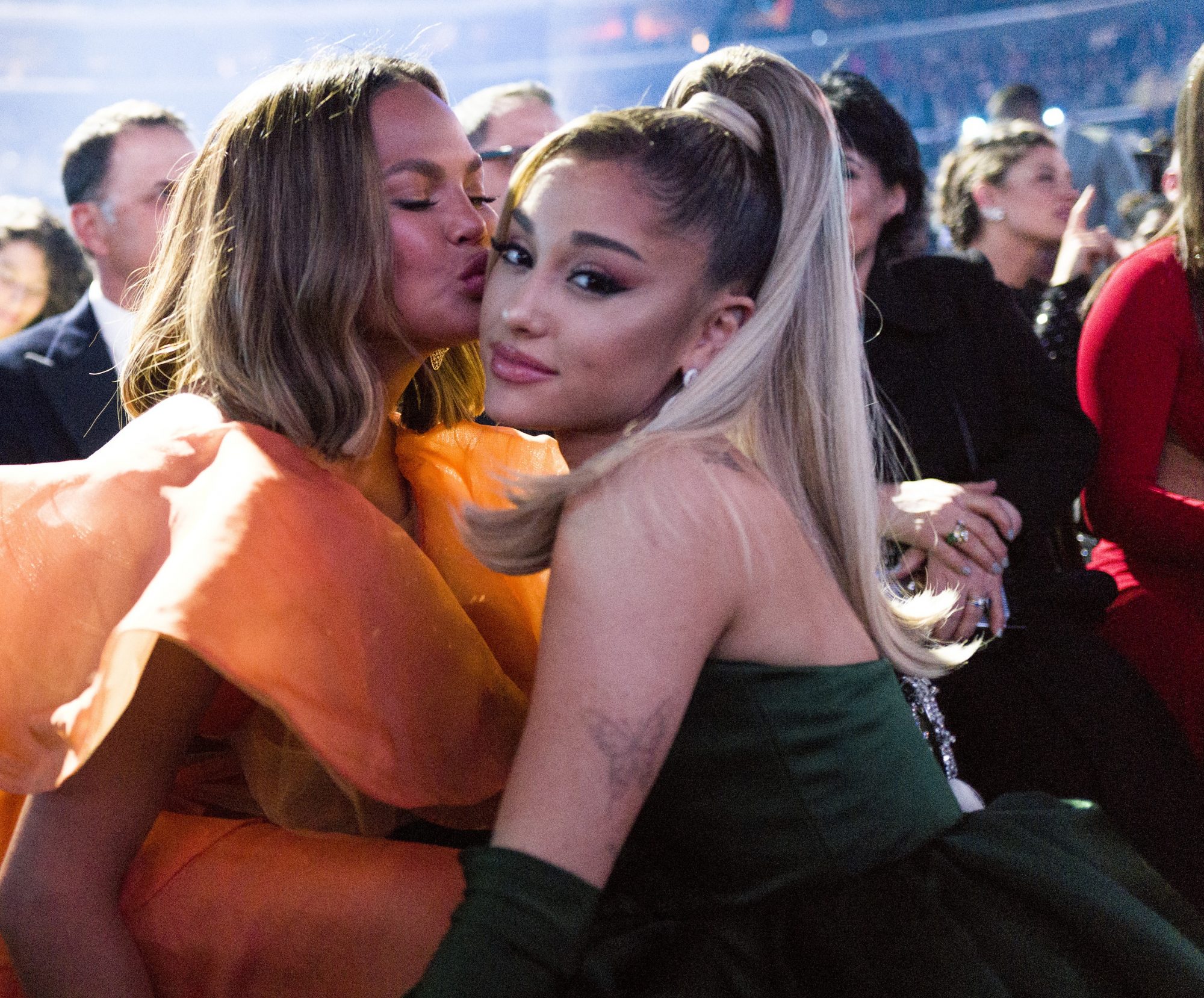 The butterfly joins Grande's growing collection of almost 50 tattoos, most of which are similarly delicate. Her most recent (publicly announced) addition was an SWT tattoo on her pointer finger, which she got in honor of her Sweetener World Tour.
Her other tattoos really run the gamut, from her favorite Spirited Away character to a Breakfast at Tiffany's quote to the small Manchester bee behind her left ear, which she got to commemorate the tragic terrorist bombing at her 2017 concert in the U.K. city.
We're curious to learn the meaning behind Grande's elegant butterfly tattoo. But mostly, we're hoping she reveals the artist behind the ink so we can book a session with them ourselves.