Ariana Grande broke her silence about her breakup with Pete Davidson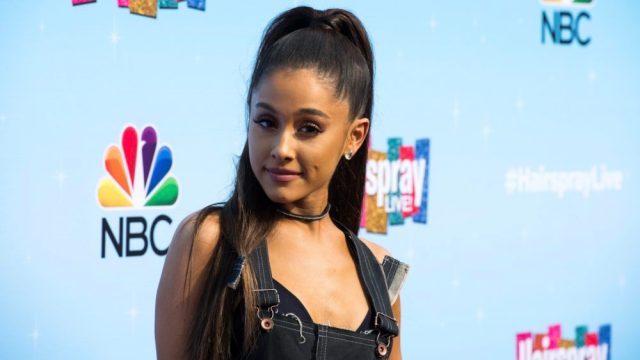 By now, you've undoubtedly heard that Ariana Grande and Pete Davidson allegedly broke off their engagement. While neither has officially confirmed or denied the breakup, many believe that Grande alluded to the split in an Instagram Story late Tuesday night, October 16th, following rehearsals for NBC's A Very Wicked Halloween.
The IG Story has since been deleted (though Cosmopolitan captured a screenshot before it was taken down), but this is the first time the "No Tears Left to Cry" singer has seemingly addressed the current status of her relationship. In the same post, she also revealed that she would be taking a break from the internet for a short while.
"ok today was v special and i'm so grateful i was able to be there. time to say bye bye to the internet for just a lil bit," she wrote. "it's hard not to bump news n stuff that i'm not tryna to see rn. it's very sad and we're all tryin very hard to keep goin. love u. and thank u for bein here always."
Before announcing her social media hiatus, Grande posted a number of selfies to Insta, including this one with Idina Menzel:
According to TMZ, the couple's whirlwind romance came to an end over the weekend of October 13th, "with both parties acknowledging that it simply was not the right time for their relationship to take off." The source added that the two still love each other, but that "things are over romantically." It's also been reported that Grande returned the engagement ring to her now ex-fiancé, and that she's keeping their pet pig, Piggy Smallz.
We're sending Grande and Davidson all the positive vibes today.