Ariana Grande's birthday post to Millie Bobby Brown should be your new daily mantra
Yesterday, February 19th, actress Millie Bobby Brown turned 15. In a same-day Instagram post, the Stranger Things star shared a photo of herself holding gold balloons, captioning it, "February 19th, 2004 = 15 years old." Shortly after, singer Ariana Grande—who may just be the most supportive social media pal ever—commented on the post, writing,
"u have such a big heart. anybody who knows u (even just a little) is v lucky indeed," Grande wrote. "i'll jus be here loudly reminding u of that whenever u need me! hbd ily."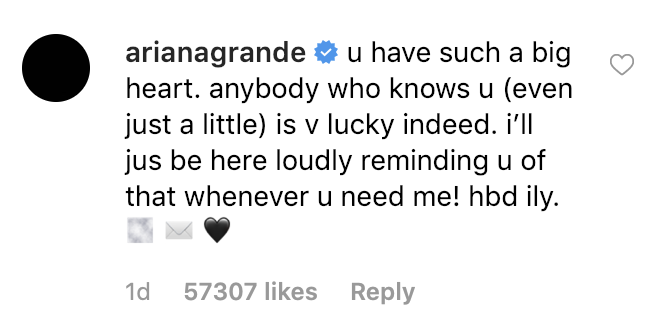 Brown replied to Grande, writing, "@arianagrande thx ur the best doppelganger a girl could ask for. ilysm calling u now lol." Um…firstly, we didn't even know Brown and Grande were friends, let alone the "calling u right now" kind. Secondly, we stan this. Hard.
Dua Lipa, Paris Hilton, and Brown's Stranger Things costar David Harbour also left Brown kind birthday messages in her comments. Caleb McLaughlin, who plays Lucas in the hit Netflix series, even gave Brown a shout-out in his Instagram Story.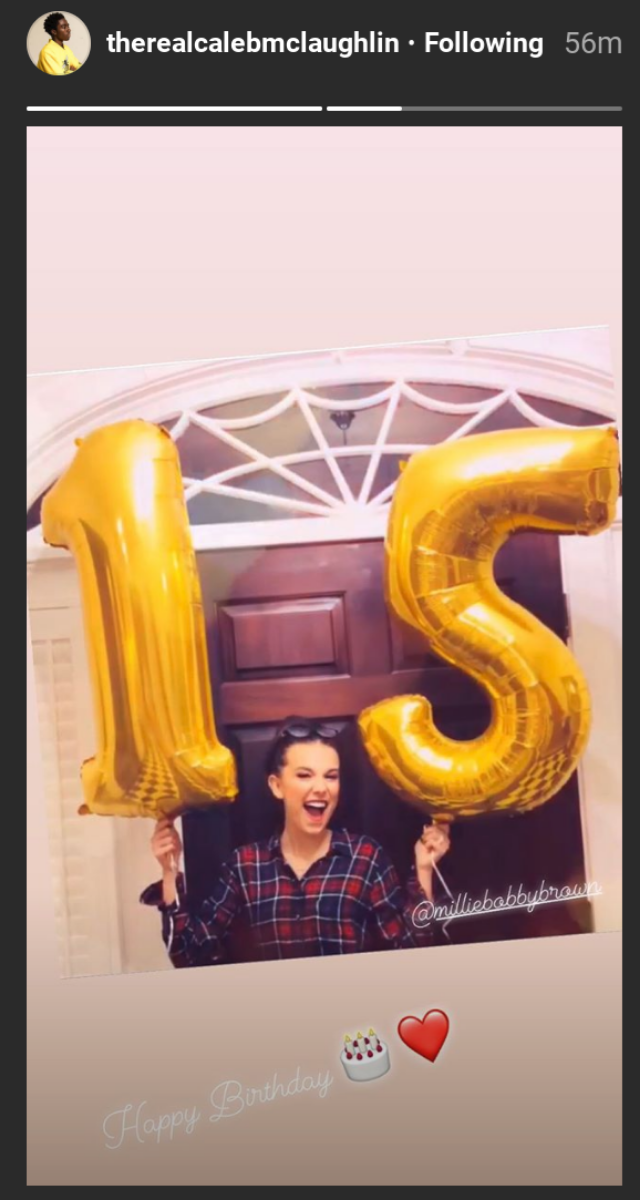 We hope you had the happiest of birthdays, Millie.