Ariana Grande announced a Manchester benefit concert in an incredibly moving message to her fans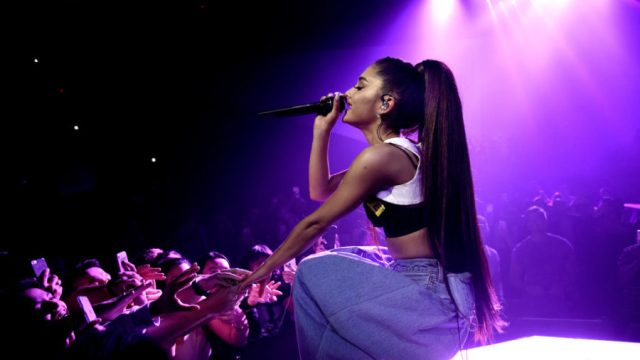 In the aftermath of the Ariana Grande concert Manchester attack, there was plenty of chaos as people tried to grapple with this horrific event. Investigations began, people mourned, and the city of Manchester united in truly remarkable ways. And now Ariana Grande has released a lengthy statement about the terrible bombing that claimed 22 lives and injured 59 more. In it, she spoke of love, unity, and the refusal to let fear control our lives.
Ariana Grande also vowed to return to Manchester with a benefit concert to support victims of the attack.
Immediately following the attack, Ariana Grande released a brief statement on her Twitter expressing how devastated she felt about the bombing. But on Friday she released a much lengthier statement, attempting to make some sense of these terrible events, and what her next steps would be. Grande applauded her fans for their compassion and bravery over the past week and called them the opposite of the evil act that happened in Manchester. She spoke of the healing power of music, and how love can overcome hate every time — even in the wake of a tragedy.
https://twitter.com/udfredirect/status/866849021519966208
Ariana Grande also announced that she will not let fear and hatred control her life or music. The singer has vowed to return to Manchester with a benefit concert in honor of and to raise money for the victims and their families. Grande ended her powerful message by saying that the victims and their families will remain on her mind and in her heart for the rest of her life.
Multiple arrests have been made in connection with the Manchester bombing. The investigation into the attack is ongoing.