How Aretha Franklin turned "Respect" into a hymn for feminism and civil rights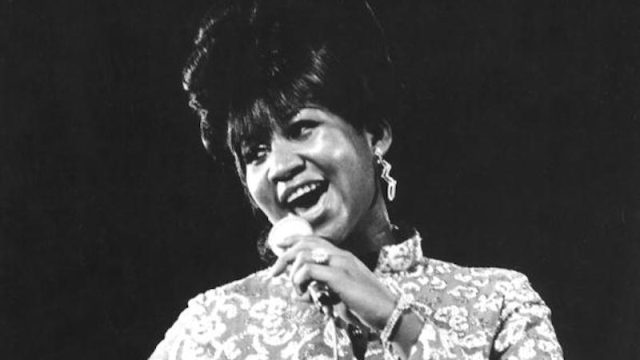 Aretha Franklin, known respectfully and accurately as The Queen of Soul, died August 16th in her hometown of Detroit at the age of 76. I'm currently facing a red piano in a sitting room at an upscale San Francisco boutique hotel. I'm feeling a little anxious about being in a strange new city, and I'm trying to quiet my mind so I can write an article about Franklin's seminal hit, "Respect," that will do the song justice. For moral support, I've got a live Aretha Franklin performance from 1967 playing in the background: The diva is belting out the hit, her cousins as her back-up singers.
When the bombastic anthem was released, it won the then 24-year-old two Grammys and topped the Billboard 100 chart. A few decades later, it was the catalyst for Franklin being the first woman inducted into the Rock and Roll Hall of Fame.
But those prestigious accolades say nothing of the impact "Respect" had on a generation. It evolved from a hit song into a feminism-infused civil rights hymn.
When Franklin decided to record the song, she had no idea what it would become to so many people. All she knew then was that she loved the original version written and recorded by Otis Redding. In 2016, she told Elle that she was at home in Detroit when she heard the song for the first time: "I was cleaning the place, and I had a good radio station on. I loved it. I loved it! I felt I could do something different with it."
https://www.youtube.com/watch?v=n0POmdK18WU?feature=oembed
Redding's version spun an acutely more masculine tale as he asks a woman he was bankrolling for respect when he gets home. Although powerful in its own way, Redding's version was devoid of the advocacy and empowerment entrenched in Franklin's. Where Redding asks for respect in general, Franklin asks for a specific portion; her addition of the "just a little bit" refrain makes it clear that she's not asking for much—just the bare minimum of human decency. Franklin describes a woman who is not only taking care of herself, but also taking care of her man—a story rarely told in the '60s. Redding, however, asks his "little girl" to thank him for all the money he's given her by showing him respect when he gets home.
By cancelling out the machismo plaguing Redding's original and adding gospel howls and "sock it to me" and "take care TCB" flourishes, Franklin not only transformed the song but took full possession of it.
In an interview with Fresh Air, Franklin said, "In later times, it was picked up as a battle cry by the civil rights movement. But when I recorded it, it was pretty much a male-female kind of thing. And more in a general sense, from person to person, 'I'm going to give you respect and I'd like to have that respect back or I expect respect to be given back.'" Despite these intentions—and because of a deep need, the song took on a larger resonance culturally.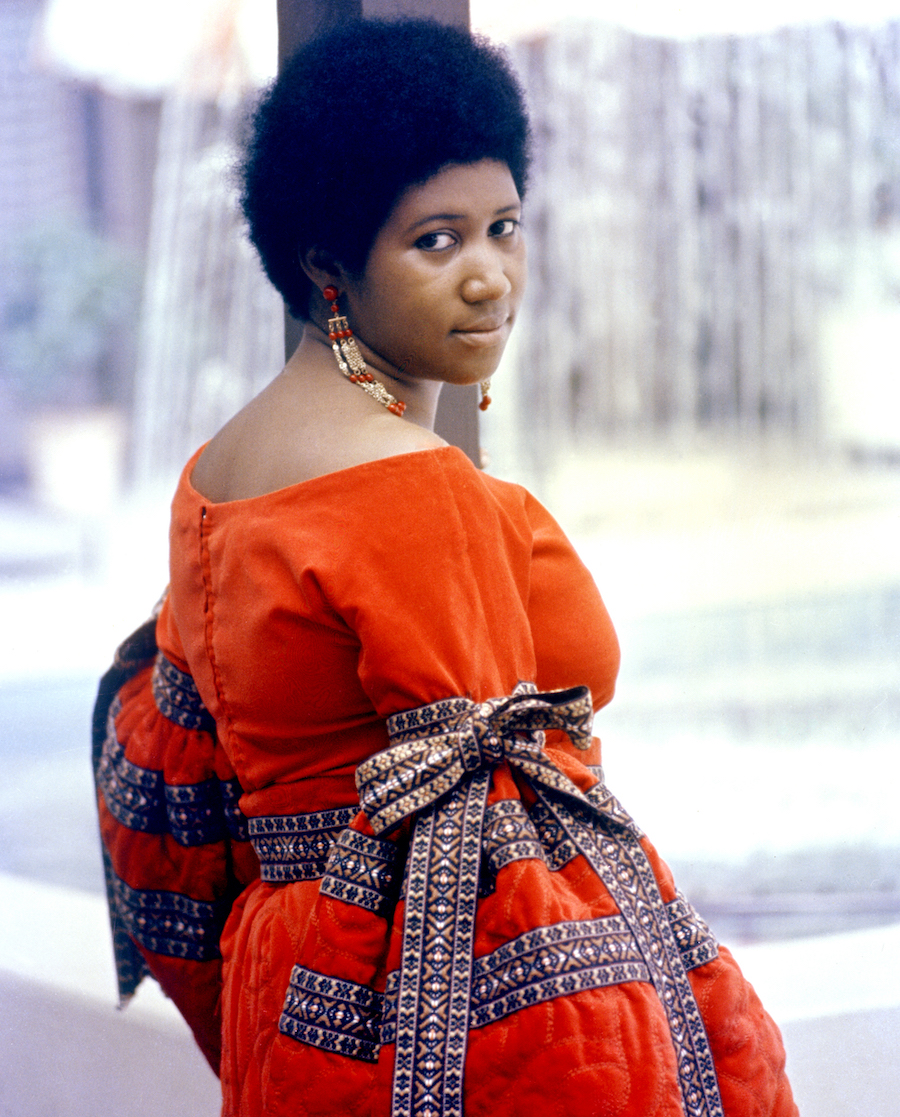 Franklin, like me, is a preacher's daughter. And even now—but especially during the civil rights movement—Black churches were a meeting place to spark change in communities and discuss the best strategies for impacting the world. Her father, Reverend C.L. Franklin,  organized the 1963 Detroit Walk to Freedom for his friend Dr. Martin Luther King, Jr. And before she shared her voice with the world, Aretha cut her teeth singing in the choir. It only made sense that she would sing the protest track of the nation.
It's no surprise that the activism Franklin was surrounded by in her youth quickly became such a large part of her story, shaping her own civil rights activism and even seeping into the music she shared.
Recalling the impact of the track, Franklin shared in her memoir Aretha: From These Roots: "It [reflected] the need of a nation, the need of the average man and woman in the street, the businessman, the mother, the fireman, the teacher—everyone wanted respect, Franklin wrote. "It was also one of the battle cries of the civil rights movement. The song took on monumental significance.
Former president Barack Obama put it best when he said, "American history wells up when Aretha sings. Nobody embodies more fully the connection between the African American spiritual, the blues, R&B, rock and roll―the way that hardship and sorrow were transformed into something full of beauty and vitality and hope."
Franklin's legacy lives on in her songs and in the people, like me, who are transformed by them. She is alive in all the moments when her words ring clear—like today, as I sit in a hotel and face a red piano, realizing that at work, at home, and in my relationships, I too deserve—at the bare minimum—a little "R-E-S-P-E-C-T."