In spite of upsetting moments, Aretha Franklin's homegoing was unapologetically—and beautifully—Black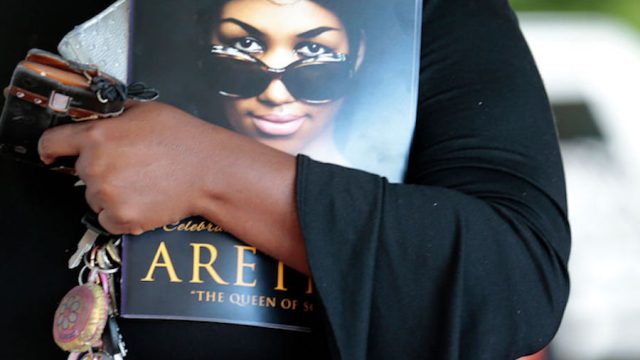 Only Aretha Franklin—aka The Queen of Soul—could have a day-long homegoing service broadcasted on multiple TV networks, featuring appearances from a myriad of politicians, activists, and Black music legends. Franklin was a woman who was not only a vocalist, songwriter, and piano prodigy, but an activist and devoted mother. With a career that spanned six decades, it would be insulting to think that Aretha Franklin's funeral service would be anything less than an event that was unapologetically and unequivocally Black.
Unfortunately, the service was not without upsetting moments: The soul singer's family released a statement condemning Reverend Jasper Williams Jr.'s offensive eulogy, and Ariana Grande was groped by Bishop Charles H. Ellis III while on stage. These incidents go against what Aretha, the civil rights activist and feminist icon, stood for while she was alive, and it's important to honor the powerful aspects of her funeral that actually were fit for a queen.
Franklin's homegoing was a testament to her legacy and impact, and a stirring example of what makes Black funerals different from those held in other cultures. What exactly is a homegoing? It is a funeral tradition rooted in Blackness and Christianity that doesn't signify the end of life, but the celebration of a new one under the guise of "going home" to be with the Lord.
Black homegoings historically developed as jubilant, uplifting celebrations of life in sharp contrast to their white counterparts' traditional funeral services, which were more somber, and less filled with tambourines, fiery sermons, and the "catching of the holy spirit." Originally, slaves were not allowed to gather and bury their dead. Once the laws preventing them from grieving were changed, Black communities began marking the passing of loved ones in ceremonies that included cultural elements like dancing and drums.
Many of these elements are still present at homegoing services today, and Franklin's service called on the spirit of ancestral funerals and paid homage to Black, specifically African American, culture. Here are a few of those beautiful moments: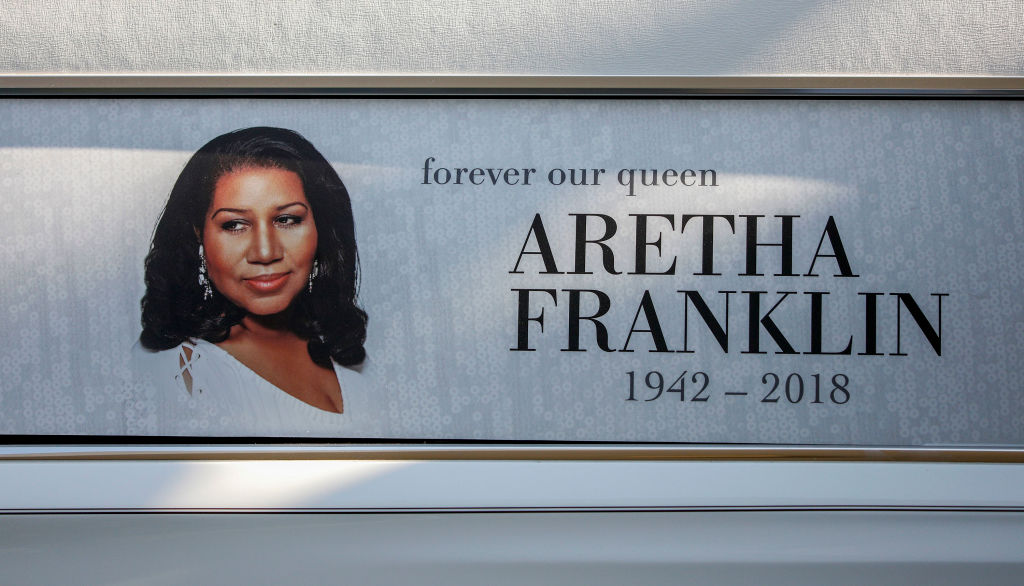 The outfits
If there is one thing that you can always expect at a Black function, it's fashion. Franklin's homegoing was no exception. The Queen of Soul underwent three outfit changes throughout the televised service and public viewings as her body lay to rest in a gold coffin. Her regal aesthetic was maintained in outfits that ranged from a lacy red dress and matching pumps to a rose-gold suit.
The gorgeous ensembles extended to the grieving guests as well. Legendary actress Cicely Tyson, who spoke during the service, wore an immaculate hat that puts every other Black woman's church hat to shame.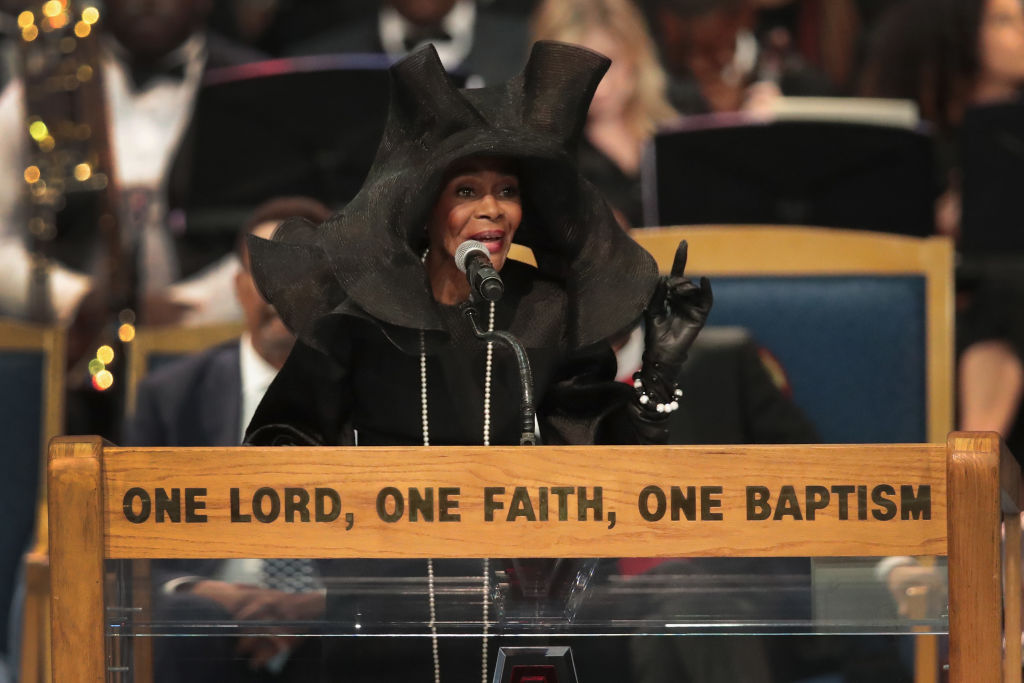 The songs
There can be no Black funeral without hymns. Franklin's homegoing felt like one long Sunday at church with songs like "Amazing Grace" and "Take My Hand Precious Lord" being sung with the backing of a full choir. Even for Black viewers who may have moved away from the church or religion, many of us can recall our parents or grandparents singing or listening to these songs, and showing us the power of putting your faith in something.
https://www.youtube.com/watch?v=hNHGWwzrKUk?feature=oembed
The people
So much of Franklin's nine-hour service featured the musical Who's Who of Black American culture, with performances by the likes of Stevie Wonder, The Clark Sisters, and Chaka Khan—individuals who paved the way for R&B and gospel, funk, and soul.
https://www.youtube.com/watch?v=Ij8KpS-ab3U?feature=oembed
The shade
There was no shortage of political statements and well-deserved shots at President Trump, who had the audacity to imply that Franklin worked for him in the past. The ever-vocal Rev. Al Sharpton corrected Trump by including in his eulogy that Franklin "worked for us."
https://www.youtube.com/watch?v=MLts9vLmS4A?feature=oembed
Be it through her music, her civil rights activism, or her bold existence as a fierce Black woman, Franklin was for Black people. The celebration of her life was no exception.