A new Aretha Franklin documentary is finally coming out next week—after 46 years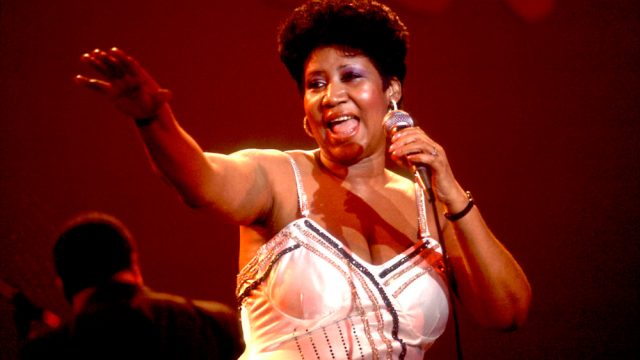 More than four decades ago, an Aretha Franklin documentary called Amazing Grace was filmed—but never made it to theaters. Now, almost three months after the Queen of Soul passed away on August 16th, the film will finally make its debut.
According to Variety, Franklin's estate and producer Alan Elliot have arranged for Amazing Grace to premiere on November 12th at the DOC NYC Festival. The gospel concert film will then have two week-long runs to qualify for the Oscars. The first will be held in November in Los Angeles, and the second will take place in December in New York. So far, there's no general release planned for the film, although official premieres in L.A. and Detroit are reportedly in the works.
"In recent weeks, Alan presented the film to the family at the African American Museum here, and we absolutely love it," Franklin's niece, Sabrina Owens, told Variety. "We can see Alan's passion for the movie, and we are just as passionate about it.  It's in a very pure environment, very moving and inspirational, and it's an opportunity for those individuals who had not experienced her in a gospel context to see how diverse her music is. We are so excited to be a part of this."
CNN notes that Amazing Grace was originally filmed by director Sydney Pollack in 1972. It contains footage of a two-day series of Franklin's gospel performances at New Temple Missionary Baptist Church in Los Angeles. The audio recording of these performances, released as an album titled Amazing Grace, sold more than two million copies.
The footage remained unused because the sound was not synced with the video, and Elliott later purchased the rights to the video in 2007. When Elliott tried to release the film in 2011, however, Franklin sued to stop its release, saying she had only granted the film rights to Pollack. According to The Guardian, Franklin's lawyers later sued to stop screenings of the documentary at the 2015 Telluride and Toronto film festivals.
Amazing Grace seems like an excellent homage to Franklin's music, and we hope she'd be okay with the world seeing this tribute.