Are politicians immune to sexual assault charges? Sure seems that way.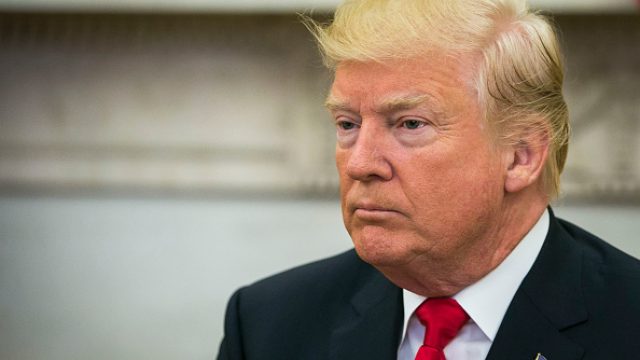 Ever since the huge (and necessary) fallout after reports of Harvey Weinstein's numerous alleged sexual assaults, I — like many women — have been emotionally tied to the seemingly daily news of fresh allegations against men in positions of power. While many of the accusations have named celebrity personalities and Hollywood insiders — most recently, news anchor Matt Lauer's sexual misconduct — the world of entertainment isn't the only one to have been rocked by sexual abuse.
In Washington D.C., politicians on both sides of the aisle have been implicated in sexual assault and harassment cases.
For the Democrats, Rep. John Conyers of Michigan has been accused of demanding sex from women who previously worked for him. Conyers is currently under investigation by the House Ethics Committee and is being pressured to resign. Minnesota Sen. Al Franken is bracing for a Senate Ethics Committee inquiry based on groping allegations of his own.
Meanwhile, the GOP is in the midst of a controversial special election for Senate where their candidate, Roy Moore of Alabama, stands accused of molesting a 14-year-old girl and sexually assaulting a 16-year-old decades ago while in his thirties.
Plus, we can't forget the numerous instances of the president proving himself to be sexually inappropriate (the "grab 'em by the pussy" tape comes to mind). It should also be noted that President Trump had no problem ignoring his own history of assault allegations in order to take a swipe at Mr. Lauer.
https://twitter.com/udfredirect/status/935844881825763328
All of these instances of harassment and assault are disturbingly similar. They all involve powerful men using their clout in order to manipulate girls and women. The abusers typically use intimidation in order to keep their victims silent, or employ character assassination techniques to "disprove" victims who speak out. And all of these men assumed that their power kept them above public and professional reproach.
The only real difference between the sexual misconduct cases in Hollywood and Washington D.C. is that the men at the center of abuse allegations in the entertainment industry are actually being held accountable of their crimes.
Predators from show business, like Louis C.K. and Kevin Spacey, have been fired or suspended from projects; they've lost important business ties as a consequence of their actions. But politicians involved in sexual abuse scandals have been given the benefit of the doubt — both from the public and from their political associates.
Both the GOP and Trump have gone on record as supporting Roy Moore — despite the corroborated claims against him. And there have been shockingly few calls for the Republican judge to step aside. In fact, several Alabama officials and religious leaders have said they would still vote for Mr. Moore even if the claims against him were proven to be true.
Mr. Moore isn't the only politician to be given a pass. When asked about the allegations against Rep. John Conyers, House Minority Leader Nancy Pelosi suggested that Mr. Conyers deserved "due process" while facing these accusations, and would not support calls for Mr. Conyers to step down from his position.
It's difficult to process the incredibly rampant hypocrisy when it comes to sexual misconduct and politics.
When reports of sexual abuse come out of Hollywood, members of government are often quick to denounce the perpetrators. It only makes sense that they would want their constituents to know they don't stand for any unethical behavior…right?
However, when reports of sexual misconduct hit a little too close to home, our elected officials stay silent. The loyalty that should be paid to the American people is instead reserved for their party, their political connections, and their own agendas.
While Hollywood corporations and organizations quickly part ways with controversial individuals who can hurt their reputations and profits, corrupt politicians are much harder to weed out.
After all, the man who currently occupies the White House not only has a horrific history of alleged sexual misconduct — he's been followed by numerous (documented) controversies. Yet, he still serves as the leader of the free world.
***
Our elected officials are meant to represent the American people.
They are obligated to uphold the laws of our land — not be exempt from them.
The fickle way these politicians choose to condemn certain indiscretions while turning a blind eye to others is the very definition of dereliction of duty.
While there is no board of directors to relieve predatory government officials of their positions, there is something that we — the individual voters of America — can do. Get involved, call out our representatives, and demand accountability. Let them know that, whether it's in Hollywood or the White House, sexual predators have no place to hide.