Fact or fiction: Is deodorant safe?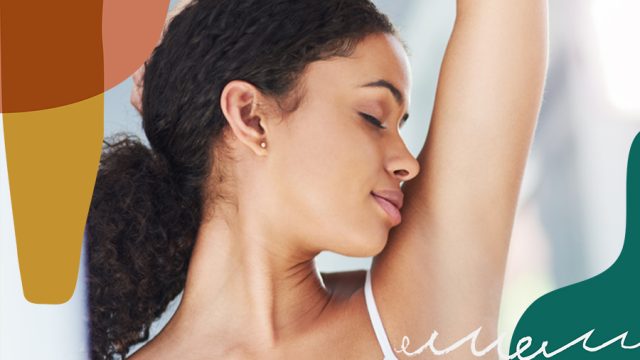 Whether you're a beauty maximalist or minimalist, most of us can agree that deodorant is a must for any self-care routine. Even if all you do is apply a little sunscreen before heading out, most of us like to prevent the smelliness that comes with going au-naturale. However, while most of us consider deodorant a necessity, there have been many rumors about its safety and long-term health concerns, leaving us to wonder if we are hurting ourselves in the name of staying fresh. To understand the facts, we talked with an expert who helped to answer that golden question: "Are deodorants actually safe?" But first, let's start with the basics.
Antiperspirants vs. deodorants
"'Deodorant' and 'antiperspirant' are often used interchangeably, but there is a key difference between the two," Alicia Barba, M.D., a Miami-based dermatologist says. "While both protect against body odor, antiperspirants traditionally use the ingredient aluminum, which keeps you dry by controlling the flow of sweat to avoid the feeling of wetness under your arms. Deodorants do not use aluminum and rely instead on other ingredients to help you feel fresh throughout the day." In other words, antiperspirants prevent you from sweating by using ingredients that block the pores, while deodorants mask odor and help you feel fresh. Therefore, by default, all antiperspirants are deodorants, but not all deodorants are antiperspirants.
What are the effects of aluminum?
Some people make the argument that antiperspirants cause cancer since they clog the pores and block sweat, but Dr. Barba says that studies have not been able to find a true correlation. "While there has been speculation, research has not shown any health or safety concerns associated with the use of these products," she asserts, adding that the FDA strictly regulates products. "They are rigorously tested to ensure they meet strict safety standards before they are made available to the public," Dr. Barba insists.
And the studies back up those claims. According to the Personal Care Products Council and the FDA, the vast majority of data available does not indicate any harmful effect from using antiperspirants that contain aluminum. However, for those who prefer not to use deodorants with aluminum, there are plenty of options. "For people who do not sweat a lot, or for those who sweat a little with only minor odor issues, a deodorant without aluminum like Dove's new 0% Aluminum Deodorant, may be the best choice," Dr. Barba says.
Just because a deodorant is "natural" doesn't necessarily mean it's good for you.
Contrary to popular belief, natural deodorants and DIY solutions aren't necessarily the best for the skin. Take baking soda, for instance, a natural alternative that can often come with adverse effects. "If you have a negative reaction to a skincare product, you should stop using it immediately," Dr. Barba urges. Instead, she suggests finding for a deodorant or antiperspirant with no aluminum or skin irritants. "Look for an antiperspirant that is marked as sensitive or fragrance-free, since the added perfumes can be a cause for irritation or sensitivity."
Below, some of our favorite deodorants and antiperspirants:
1Schmidt's Jasmine Tea Natural Deodorant
If you have sensitive skin and even more sensitive pits, this deodorant is for you. Instead of using baking soda, which can be irritating for some, this deodorant is formulated with coconut oil and jojoba oil, which helps mask odor while hydrating the underarms.
2Dove 0% Aluminum Cucumber & Green Tea Deodorant Stick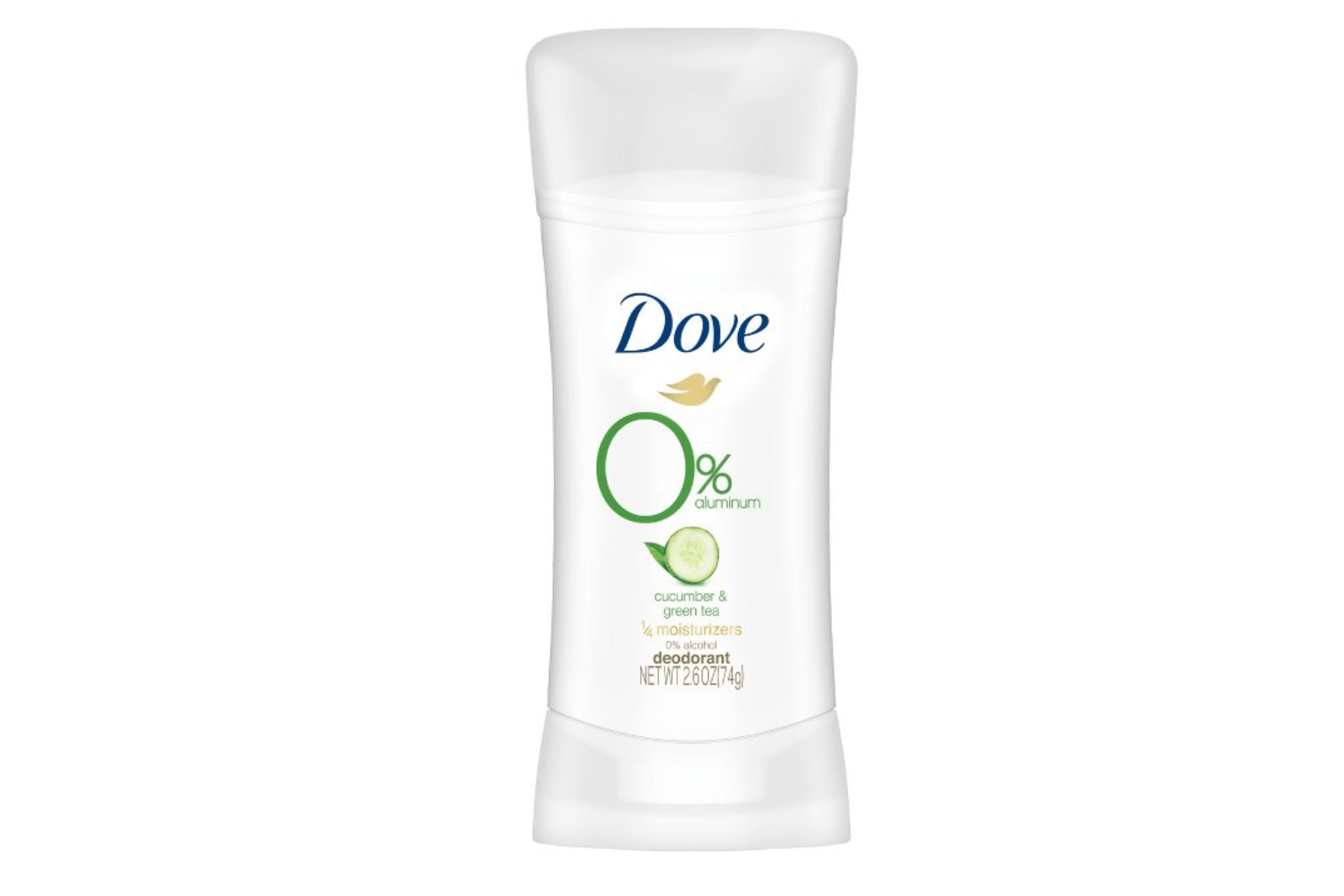 "Truth be told, I have a hard time with deodorants because I find that at the end of the day I no longer smell fresh…I know, ew. That was until I found this one, that glides on smooth (no white specks or irritation), and has a scent that really does last all day—no reapplication needed," says Mackenzie Dunn, SEO Writer for HelloGiggles. "I find it's suitable for my sensitive underarms and I feel good about using it since it doesn't contain aluminum. Plus, you can say goodbye to pesky white streaks on your favorite black clothing items, which is a major bonus."
3Secret Essential Oils Lavender & Eucalyptus Invisible Solid Antiperspirant & Deodorant
You know how sometimes you smell a product and you can just tell it's artificial? Well, not this one! This antiperspirant smells of handpicked lavender and fresh eucalyptus, and your underarms smell the same throughout the day. It does a good job of keeping the area dry throughout the day, and the product applies smoothly and with ease.
4Ursa Major Hoppin' Fresh Deodorant
$12.50
Shop it
Available at Dermstore
"When I made the switch to 'natural' deodorants last year, nothing seemed to be work until I tried this product," says Pia Velasco, Sr. Beauty and Fashion Editor at HelloGiggles. "It slides on nicely, keeps my underarms smelling fresh all day, and does a much better job at keeping the area dry in comparison to other natural deodorants. Plus, the mint and eucalyptus scent is just divine."