Arcade Fire released a clip of their upcoming concert documentary, and it's stunning
Arcade Fire will someday go down as being one of the most influential bands of this generation — just wait and see. So, it makes sense that they'd want to have some of their crowning achievements on tape. In fact, Arcade Fire is releasing a concert documentary, and by the looks of the clip that's circulating, it looks like a must-see for any music fan.
In the clip, the band performs the 2013 hit "Reflektor," off of the album bearing the same name. The DVD and Blu-Ray set, called The Reflektor Tapes / Live at Earls Court, will include two separate movies.
The first part, The Reflektor Tapes, will include interviews and a fun behind-the-scenes look at the band on tour.
Hardcore fans might recognize it, as technically, it was released on its own last year. Live at Earls Court, however, is straight footage of a 2014 show they put on in London.
But, it's not just any concert footage. Just take a look for yourself — it's more or less a work of art.
https://www.youtube.com/watch?v=s41CaBbrmZk?feature=oembed
Of course, once you've watched, you might be tempted to look at Arcade Fire's website for some upcoming tour dates. Unfortunately, they're currently scheduled for just a few overseas dates in 2017. Bummer for the rest of us.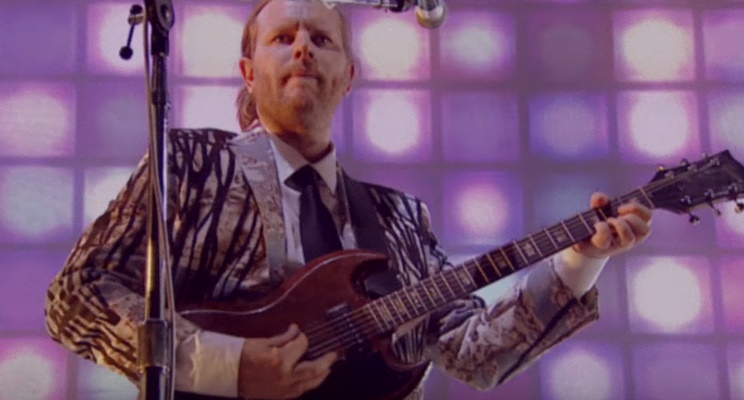 But, here's some good news: We don't have to wait too long for The Reflektor Tapes / Live at Earls Court. The collection will be available for purchase on January 27th.
And, the band has been hard at work recording a brand new album, which is currently scheduled to come out this spring. So, we might want to keep that tour page bookmarked. Y'know, just in case new dates are added.