Aquaman Jason Momoa is adorably bad at keeping secrets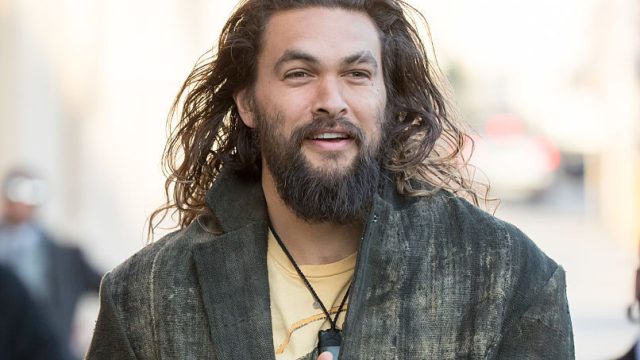 Jason Momoa has been in some of the most secretive projects in Hollywood, from the HBO hit series Game of Thrones, in which he played Khal Drogo, to the upcoming DC Comics Aquaman film. You would think being in top-secret projects would make Momoa an expert secret keeper, right? Well, Momoa revealed to Jimmy Kimmel that he is actually a terrible secret keeper.
While promoting his new series The Frontier, Momoa stopped by Jimmy Kimmel Live, where he was asked about his role in the DC film franchise. The actor revealed that he had to wait a whopping five years before being able to speak about being cast as Aquaman.
Check out the full clip below:
https://www.youtube.com/watch?v=kDaCzKyDNF8?feature=oembed
Of keeping the secret, Momoa said, "It was like four or five years," he said. "That long."
Momoa has already made an appearance as Aquaman in Batman v Superman: Dawn of Justice and will reprise the role in Justice League, which will air later this year before Aquaman's standalone film is released in 2018.
In addition, Momoa also revealed that he's a horrible secret keeper. He told Kimmel,
"I'm really bad a secrets. So, like, I buy presents for my wife and I'm like, 'Just open it now.' I'm just like, 'I know it's Christmas and it's really far away but you've got to open this. So I'm really bad at secrets.
We think that's so adorable and we're sure Momoa's wife, Lisa Bonet, agrees.
While he claims to be horrible at keeping secrets, he's managed to snag some pretty secretive roles — so we're sure he's just being modest. We're also keeping our fingers crossed that he's so good at keeping secrets, he'll maybe make another appearance on GoT as Drogo (despite being dead since Season 1).