We are LOVING how the "Aquaman" director describes his upcoming movie
Aquaman, the much-anticipated aquatic action adventure film from DC Comics, doesn't hit theaters until July 2018. But don't worry, the forthcoming movie's director James Wan just dropped a very descriptive hint about what fans can expect, so we can all start using our imaginations.
Wan recently spoke with Entertainment Tonight at the Australians in Film Awards Gala held at NeueHouse in Los Angeles, where he described the tone of his still-in-the-works movie in a super fun way.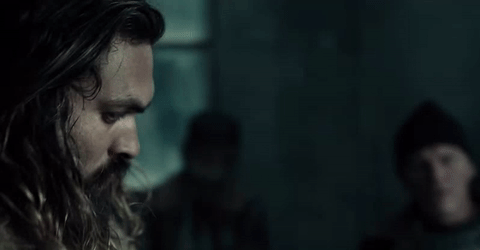 "I kind of don't want to give too much away but know this: The spirit that I'm going for is like a classic sort of swashbuckling action adventure, sort of high seas adventure story," he revealed to ET reporter Ashley Crossan. "It's ultimately a quest story in the spirit of Raiders of the Lost Ark meets Romancing the Stone."
Wan, of course, is well-versed in blockbuster adventure movies. He is the 39-year-old director known for such films as The Conjuring, The Conjuring 2, Furious 7 and Saw.
Aquaman will eponymously star Jason Momoa. Amber Heard will play the role of Mera while Willem Dafoe will play the role Nuidis Vulko.
But you don't have to wait until summer 2018 to catch Aquaman and Mera in action. Momoa and Heard are suiting up as their characters for the upcoming Justice League film, which also stars Ben Affleck as Batman, Henry Cavill as Superman, Gal Gadot as Wonder Woman, Ezra Miller as The Flash, and Ray Fisher's Cyborg.
https://www.youtube.com/watch?v=fIHH5-HVS9o?feature=oembed
Just last week, Justice League's director Zack Snyder released a look at Heard's "hydrokinetic outfit" (and it looks amazing).
"I think Amber and Jason Momoa, in their moments in Justice League, [are] going to give the rest of the world a flavor of what their own standalone movie could be," Wan told ET. "And that is just scratching the surface of what I plan to do."
Justice League hits theaters November 17, 2017 and will have to tide us over until the "swashbuckling adventure" of Aquaman premieres the following summer.