6 apps to use with Apple Pencil, your new favorite toy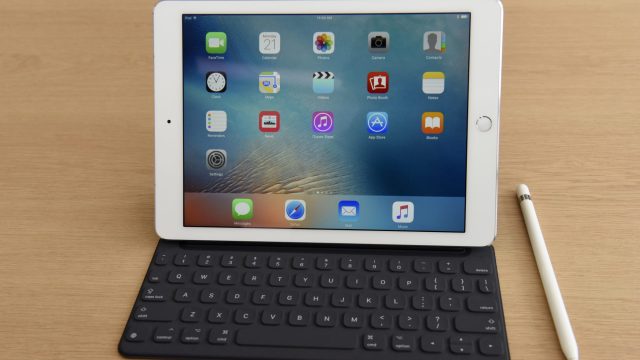 The Apple Pencil has been around for awhile, but so far, not many of us know much about it. Fortunately, Apple is trying to remedy that. This week, Apple shared tutorials on how to use the Apple Pencil with an iPad, including one about drawing on screenshots. But if you're ready to do more with your new toy and are looking for apps to use with Apple Pencil, we've got you covered.
To be fair, just the pencil by itself can do a lot — it makes marking things up way easier, because let's face it, there is only so much a tap of your finger can do. But beyond using the pencil with the native apps that come with your iPad, there are actually a few other apps that will be super fun to play with once you've purchased an Apple Pencil.
Yes, it's a $99 add-on, but it's fun. It's a grown-up toy. And if you think it's something you'd use a lot, it could be worth it for you.
https://www.youtube.com/watch?v=DT1nacjRoRI?feature=oembed
Yes, you will now be able to sign your name really easily for things that accept electronic signatures, and yes, drawing ugly faces on photos of your friends is definitely worth the cost of the pencil. But when you get bored of all that, here are a few more apps to use with Apple Pencil — because this thing can do so much.
1. Zen Brush
Zen Brush is a $2.99 app that allows you to draw as if you were using a paintbrush, which is good for drawing and writing Japanese characters. It even comes with templates that will help you create your own phone background, which is pretty darn cool.
2. Color Splash
If you're super into editing your photos to create cool effects, Color Splash is the app for you. You can use the pencil to select parts of a photo to color in, leaving the rest black and white, which looks awesome — and the pencil allows you to be really detailed with it.
3. Felt
Say goodbye to ever buying a greeting card in the store again! With Felt, you can design cards (even using your own photos), include a handwritten note and address, and have them sent to your recipient for just $3, which takes a lot of the headache out of buying stamps and actually remembering to put the card in the mail. This simplifies your life and makes others happy.
4. Pigment
If you're super into coloring books, this is a cost-effective way to color without having stacks of paperback coloring books filling up your house. Pigment is a coloring app where you can pay $4.99 a month for unlimited access to more than 2,000 coloring pages. And with the pencil, it's just like you're coloring on paper.
5. Notability
Still in school? Take a lot of notes for work? Notability is a note-taking app that allows you to do it all right on your iPad with the Apple Pencil.
6. Procreate
If you mostly bought the Apple Pencil so you can use it for art, Procreate is the app for you. It's meant for "creative professionals," so honestly, it's one of the best art apps out there.
No matter what apps you use your Apple Pencil with, the device seems like it'll definitely be worth the money. But if you asked us — well, we'd be coloring forever.