Apple has officially started selling those fancy wireless earbuds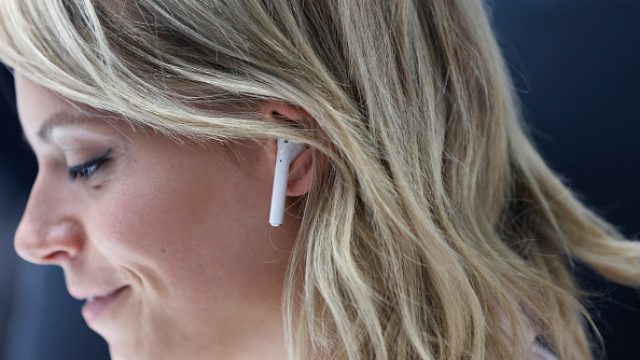 When news dropped regarding the upcoming iPhone 8, the internet was already abuzz about a very important piece that the new design left out. When users upgraded to the iPhone7, they'd be sacrificing the coveted headphone jack that they've loved and used religiously — instead having to use Apple AirPods, or wireless headphones. If you're a tech enthusiast eagerly awaiting these new products, you should know you won't have to wait too much longer to get your hands on them since Apple has now released those wireless earbuds.
The AirPods are being sold on Apple's website for a stunning $159, both on the website and in stores (Apple stores and "selected resellers") as early as next week. The AirPods look exactly like your average Apple headphones, sans the annoying-but-previously-necessary chord that keeps them together.
https://www.instagram.com/p/BN-QHTiBj61
The upside is that if you choose to invest in the AirPads, they can sync automatically to any Apple device — that includes any iPhone, Apple Watch, iPad or Mac. But there are plenty of other options if you don't want to shell out the money for these AirPods.
Happy listening!