A new Apple iOS update will make it easier to unlock your phone wearing a mask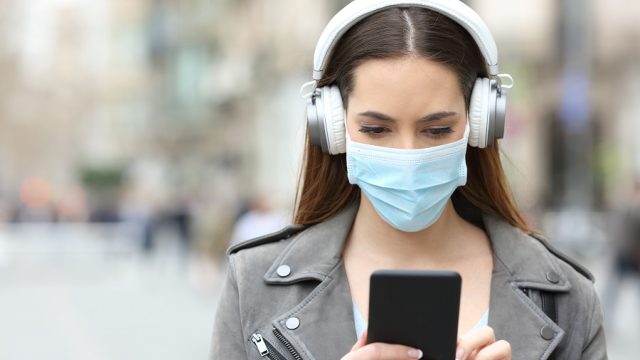 We know, we know, yet another Apple update means another pesky notification continually popping up on your iPhone. But the most recent software update may actually be worth the few minutes it might take away from your perpetual TikTok scrolling. As of last week, Apple released iOS 13.5 to the public, and with two new features focused specifically on coronavirus (COVID-19), it's the kind of update that you may not want to skip.
Let's break down the two major components of the update.
Apple iOS 13.5 Face ID update:
Wearing a face mask or some kind of face-covering (whether it's DIY or bought from one of your favorite retailers) has become a huge part of the public health effort to stop the spread of coronavirus. But you may have already realized that Apple's Face ID technology is not able to recognize you with a face mask on. Of course, Apple quickly began working on a solution to fix this, and the latest update will now recognize that you are wearing a mask and skip directly to the passcode screen.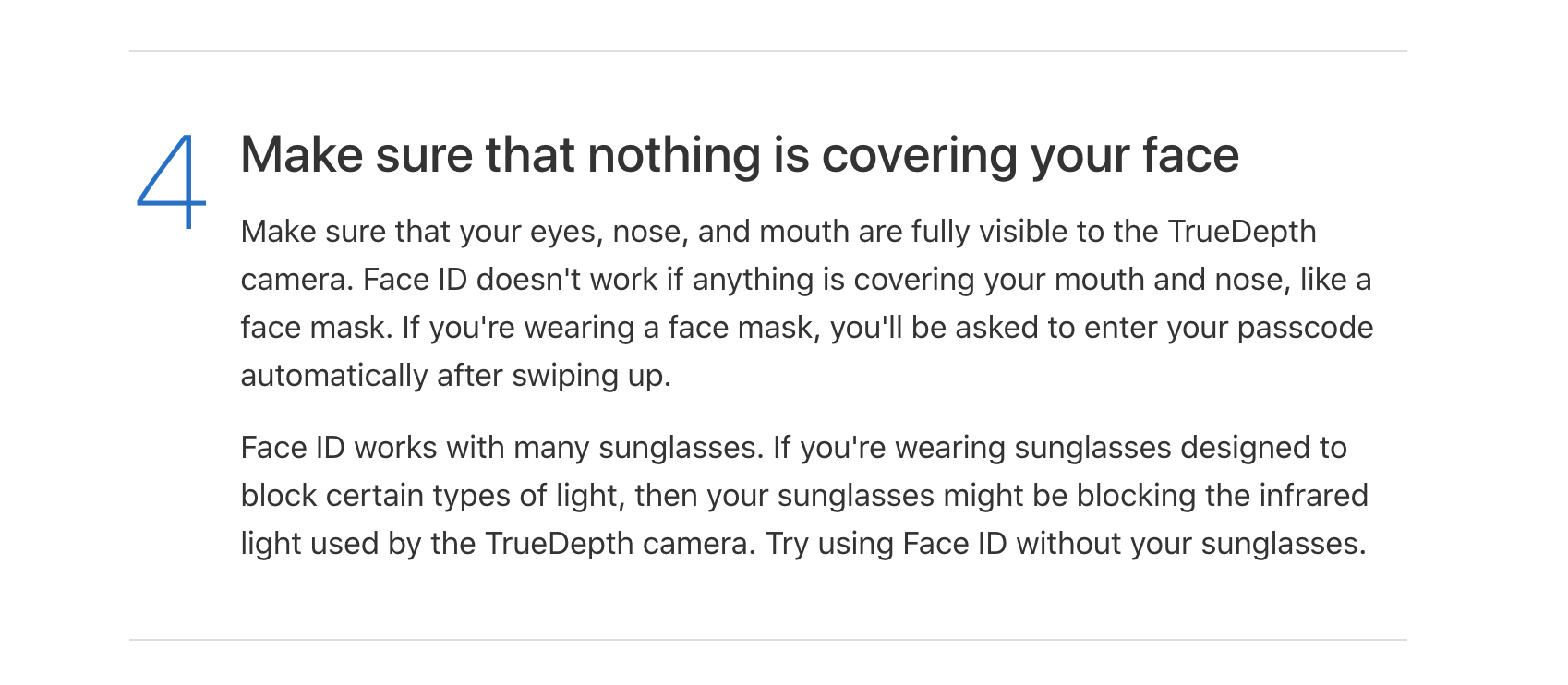 This is an improvement on the past software, which, after it didn't recognize a face, made you swipe up on the phone to try Face ID again, then manually enter the passcode. Face ID still won't unlock until your face mask has been removed, but the goal is to speed up the unlocking process and allow quicker access to the passcode field.
According to the update, the feature will work with the App Store, App Books, Apple Pay, iTunes, and other apps that also require signing in with Face ID.
Apple iOS 13.5 Exposure Notification API
Additionally, Apple's new update features a COVID-19 exposure notification function that could potentially be its most important software update to date. Without getting into all of the technical nitty-gritty, the new update will essentially help public health agencies better trace the spread of the virus by having users opt-in for notifications that will let them know they've passed, or been in close contact with, someone who received a positive COVID-19 diagnosis. It's completely optional, so those who have tested positive would need to opt-in to sharing (and proving) their diagnosis as well.
See more about the feature in this video, below.
The goal is for individual states and public health organizations to use the software in their own apps to allow more thorough tracking and to inform everyday users like us if we've been in contact with a potentially infectious individual. This way, people can take action, such as self-isolating or contacting their doctor. It's a way to take something we all carry in our pockets, AKA our smartphones, and use them as a tool to trace contact on a larger scale. And just so you know: The rollout of this feature is a collab between Apple and Google.
So before you swipe away the software update for the 10th time, maybe think about these helpful coronavirus-related features.