Apple fired their iPhone X engineer after his daughter made a huge mistake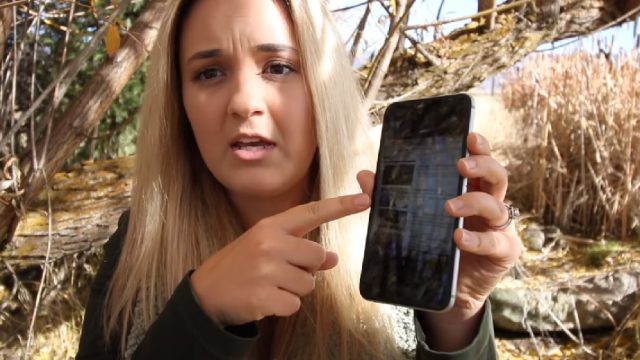 When Apple releases a product, people can't get enough. And that explains why the company allegedly had to fire their iPhone X engineer after a video of his daughter showcasing the new phone went viral. The company is known for being secretive about their products, especially among people who've worked closely in their development.
Brooke Amelia Peterson got her hands on a model early and decided to upload a video to her YouTube channel about it. In the video, she showed off some of the phone's new features, which had Apple fans intrigued. The clip was also shot in the Caffè Macs restaurant, which is located on Apple's campus — another big no-no.
Peterson posted a new video stating that the company fired her father for the breach, and it's currently trending on YouTube.
https://www.youtube.com/watch?v=XQzGKwjr_js?feature=oembed
"My dad is the best dad anyone can truly ask for. He is the most honest, the most loving, most caring... most genuine human being. He works so hard," she said. "My dad was a privileged engineer who worked on the iPhone 10, and he had one."
She stated in the second video that her original video went up after the Apple keynote, and after other YouTube videos about the phone hit the site. She said that she likes to create videos, and before her iPhone X video, she didn't have any views or subscribers — which she was fine with.
While the video was supposed to be a "fun memory," it ended up getting her father fired. Even after she took the video down by Apple's request.
"At the end of the day, when you work for Apple, it doesn't matter how good of a person you are, if you break a rule they just have no tolerance," she said.
Peterson said that while it's a shame that her father got fired, both of them understand that they broke the rules. She thinks it was an "innocent mistake," and claims that neither of them are angry or bitter about the firing. In fact, she plans on buying Apple products in the future.
As for her father, Peterson wants people to know that he'll be okay. But may this be a lesson to others — Apple takes these things very seriously.