Apple asked Unicode to create emojis for people with disabilities, and we're 100% on board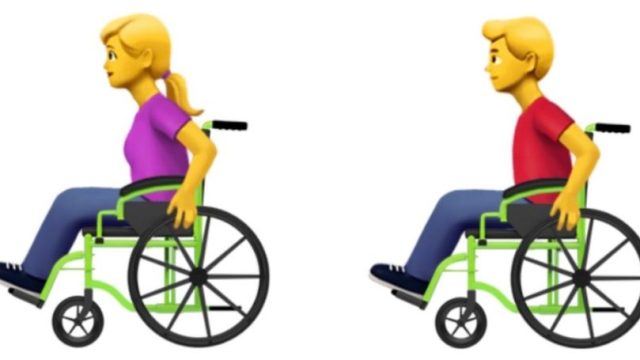 Over the past several months, Apple has continuously added emojis that reflect a more inclusive world, whether it's gender-neutral icons or more recognized racial and religious backgrounds. The latest step in that initiative? Apple has asked Unicode to create emojis featuring people with disabilities. And we think it's a great idea.
Recently, Apple worked with the American Council of the Blind, the Cerebral Palsy Foundation, and the National Association of the Deaf to craft a proposal to the Unicode Consortium. Unicode is basically the gatekeeper to a whole new world of emojis. In the proposal, Apple came up with 13 new emojis that could serve as starting points for Unicode.
The brand-new batch of emojis includes service dogs, prosthetic limbs, an ear with a hearing aid, and people using wheelchairs. It's not supposed to be comprehensive, but it is a start.
"Currently, emoji provide a wide range of options, but may not represent the experiences of those with disabilities," Apple wrote in its proposal.
Apple's proposal will now go to the Unicode Technical Committee. The group is scheduled to meet in April in San Jose, California. If the committee passes the proposal, the new emojis could appear as part of Emoji 12.0. That means they might be available for use as soon as early 2019! false
These new emojis may seem small, but they're a vital step in promoting inclusivity and awareness of the disabled community.
"Adding emoji emblematic to users' life experiences helps foster a diverse culture that is inclusive of disability," Apple's proposal reads. "Emoji are a universal language and a powerful tool for communication, as well as a form of self-expression. And [they] can be used not only to represent one's own personal experience, but also to show support for a loved one."
Well said.