There's now an app for anonymous relationship counseling, which makes sense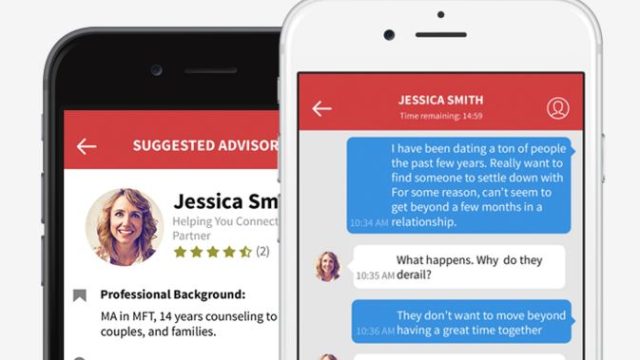 Nowadays, you can pretty much get on-demand anything, and now that includes real-time relationship advice.
Relationup, first launched in fall 2015, was designed to assist with urgent relationship issues and connect users with licensed mental health professionals via chat at any time of day. The app works by identifying advisors that best fit a person's specific needs and romantic woes using the "Relationship Match" function.
The first conversation is free, and then offered in affordable conversation bundles, with a 15-minute chat typically coming to about $10. The app, which is available for download on iTunes and will soon be available on Android, prides itself on being available to users 24/7.
According to the site, conversations are private and secure, and entirely anonymous, providing a save space for individuals looking for help.
Rhonda Milrad, a licensed clinical social worker and founder and CEO of Relationup, told USA TODAY that Relationup provides more immediate and affordable guidance than going through the formal process of finding a regular therapist.
"Going to therapy is very different than, 'I just want a little bit of help,'" she said. "This service lies in between the two extremes of that."
Milrad explained that the concept came to fruition when she began to notice her patients texting her between sessions in an attempt to receive instantaneous guidance. She saw a need for innovative mental health offerings in an increasingly digital world.
Beyond the ability for Relationup to expand accessibility to mental health help, she emphasized the importance of Relationup in helping to destigmatize issues like depression and anxiety in an interview with Bustle.
"What we are trying to do with this app, by yanking it out of the therapy world, is to say to people that it's normal to get help, not shameful…" she said. "Some of them have the time and effort to go through the process of therapy, and some of them don't. We want Relationup to not only normalize the idea that we have bumps along the way, but allow people to have a place to get help."
Alright, I'm convinced. Sign me up.