Here are the Murder House stars returning for American Horror Story: Apocalypse, and hold onto your rubber suits
Have you spent the last seven years of your life wondering whatever happened to lil baby Michael? You know, that adorable (demon) baby, the child of the very alive Vivien Harmon and the very dead Tate? You know, that baby! That baby who killed his babysitter, while Jessica Lang coo'ed and caa'ed at it. Wondering what's happened to Michael Langdon? Well, wonder no more, because he's officially coming back for American Horror Story: Apocalypse.
All along, Ryan Murphy has dropped clues as to how each season of his anthology series are connected to one another. Some are pretty obvious (like Pepper popping up in both Asylum and Freak Show) while others are subtle (like Madison Montgomery having the same last name as the OG owners of Murder House). Well, the biggest connection is finally here: Murphy has revealed that a very adult Michael Langdon is returning for Season 8.
Posting to Twitter Thursday afternoon, the showrunner dropped the big news: false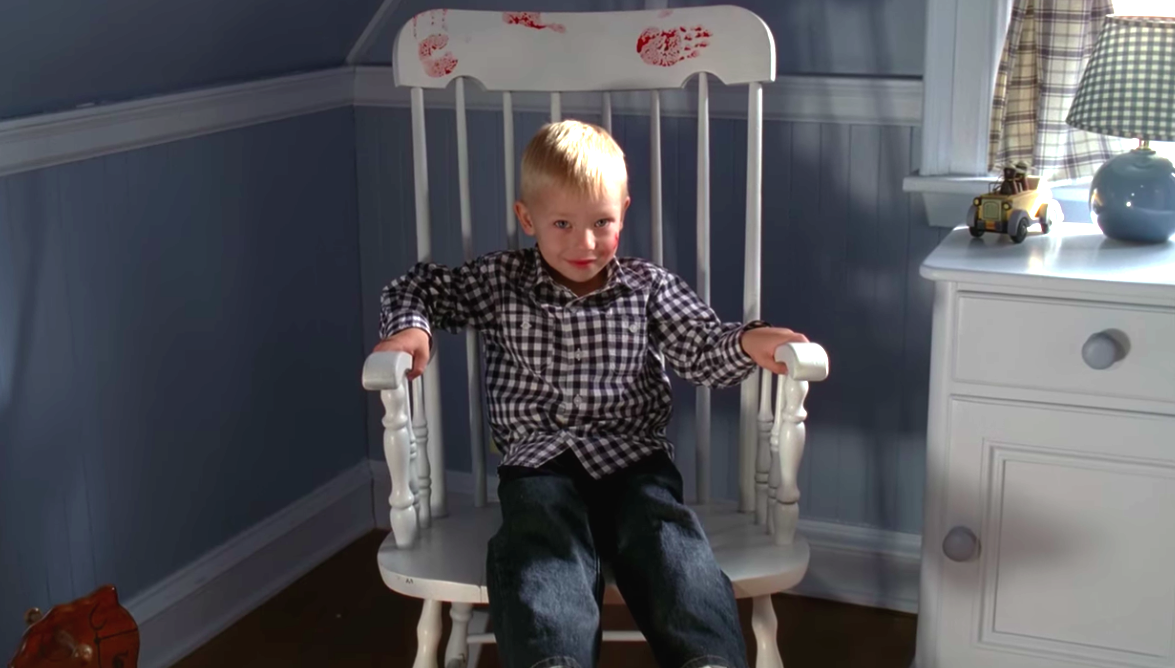 And since Murphy always loves to keep it in the family, he's filling the role of Michael with Cody Fern, who played David Madson on American Crime Story: Versace. That means we're somehow picking up roughly 15 to 20-ish years after the events of Murder House, which introduced us to a 3-year-old Michael. Murphy has already revealed that the events of Apocalypse take place 18 months in the future — whatever that's supposed to mean.
Season 8 of the series, which is set to premiere in September, is the long-awaited "crossover season." As for which seasons are crossing over? Well, Murder House is one of them, and the other is Coven. Long-time AHS cast members Sarah Paulson and Evan Peters are set to return, playing brand new characters. As for returning characters, in addition to adult Michael, Emma Roberts will reprise her role as Madison, originally seen in Season 3's Coven.
While all of this is great and super exciting, one very important question remains: WHERE IS JESSICA LANGE? The AHS queen hasn't been seen since Season 4's Freak Show. And listen, last time we saw baby Michael, he was being watched over by next-door neighbor Constance. It only makes sense that she'd be back for Season 8 too, right? We can't have an Apocalypse without Ms. Lange.