9 Perfumes That Will Turn Your Partner On, Proven by Science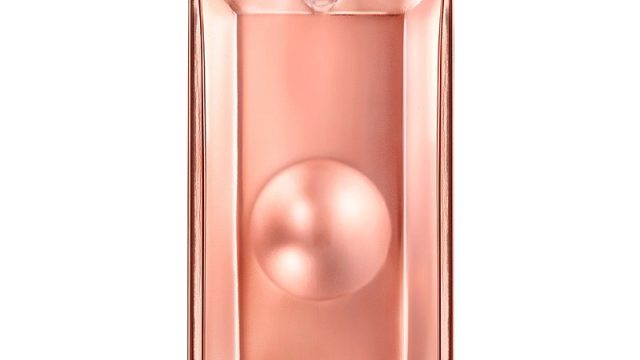 It's no secret that scents can do wonders for getting you in the mood. Perfume and cologne commercials are relentlessly sensual for good reason; the smell of fresh roses or an earthy musk have the power to get us seriously turned on—and science proves it. Certain scents are natural aphrodisiacs, aka substances that increase sexual desire or pleasure.
So, this Valentine's Day, lean into the spell aphrodisiacs can cast on your partner by spritzing a strategically picked perfume. February 14th is the day of love and romance, so there's no better time to indulge in some sexy time. Take advantage of the, ahem, feelings aphrodisiacs stir up and use a scientifically-proven arousing perfume to hit your partner smack in the heart (or somewhere lower…) with Cupid's arrow.
Aphrodisiac scents
We talked to perfumers who shared the top aphrodisiac scents out there. From familiar floral bouquets to lesser-known aromas, professional noses revealed the seven most arousing scents around.
Jasmine
Rose
Musk
Tuberose
Vanilla
Sandalwood
Castoreum
Below, shop nine perfumes made with aphrodisiac scents to spice things up this Valentine's Day (and beyond.)
1. Jasmine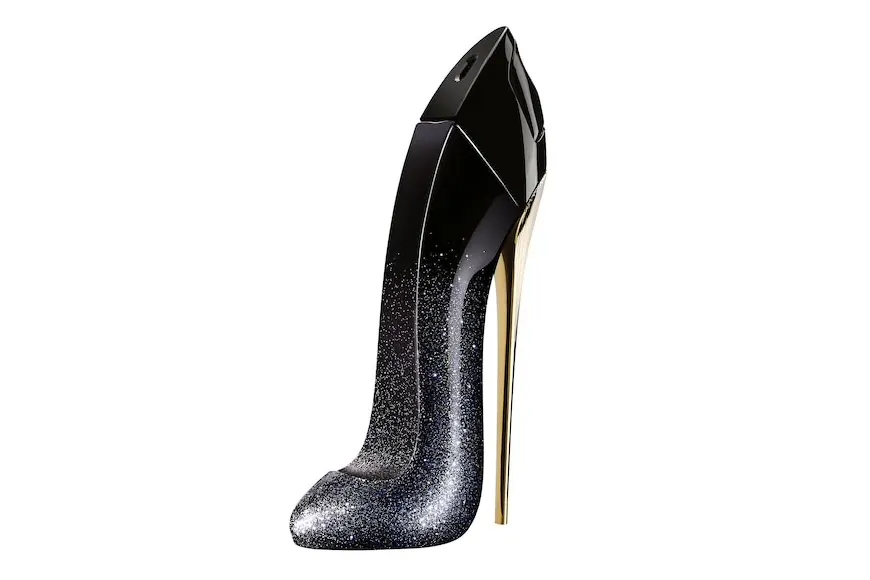 Carolina Herrera Good Girl Eau de Parfum Supreme
$105
Shop it
Sephora
Key notes: Jasmine, tuberose, tonka bean
There's something luxurious about jasmine. The pure white petals and green leaves whisper possibilities. "Long considered an aphrodisiac, jasmine has historically been associated with promoting intimacy, romance, transcending physical love, and closeness," Carolina Herrera Fragrance perfumer, Louise Turner, tells HelloGiggles.
"The aphrodisiac personality of Egyptian Jasmine at the heart of this Carolina Herrera scent is highlighted by the musky nuance of berries," Turner explains. Sounds like a lovely addition to our fragrance shelf. Plus, how cool is the stiletto shape of this perfume bottle?
2. Rose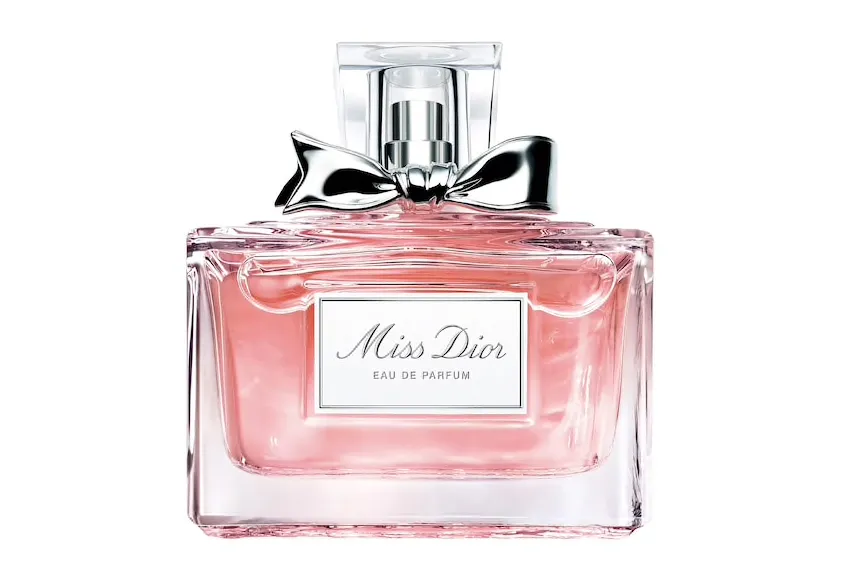 Dior Miss Dior Eau de Parfum
$80
Shop it
Sephora
Key notes: Grasse rose, bergamot, rosewood
Is there any flower more quintessentially romantic than roses? We think not. And although rose perfumes have developed an unfair reputation of being outdated, the aroma is making a major comeback in the fragrance world. You can't go wrong with a classic floral scent like this Dior perfume, recommended by fifth-generation perfumer Ben Krigler, whose fragrance house Krigler is known for having iconic fans like Audrey Hepburn and F. Scott Fitzgerald.
Miss Dior is made up of rosewood and Grasse rose, falling into the chypre category of fragrances, which Krigler calls a mix of floral and sensual. "It had to burst like that feeling of falling head over heels," François Demachy, Dior Perfumer-Creator says of the fragrance. "A declaration of love, to love."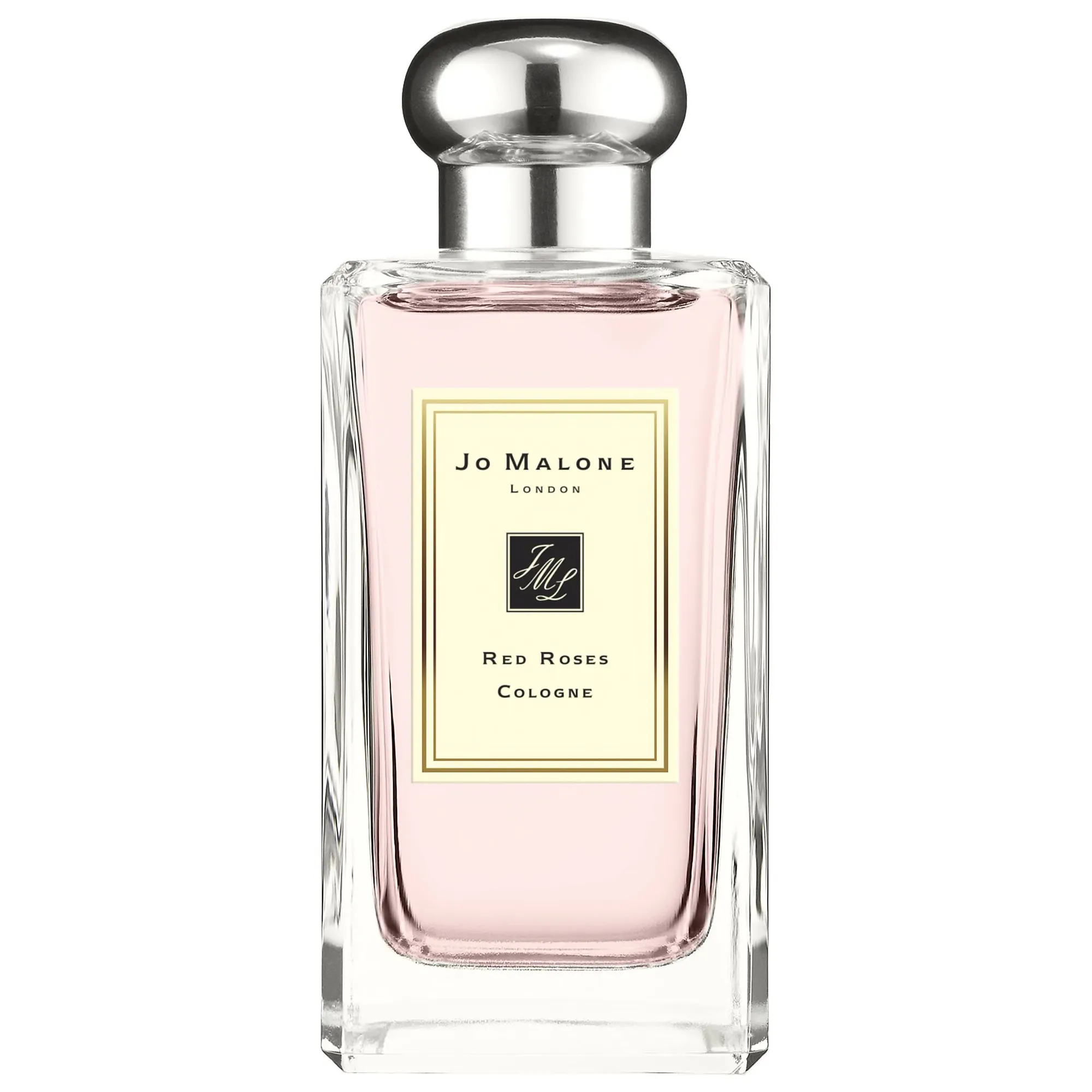 Jo Malone Red Roses Cologne
$72
Shop it
Sephora
Key notes: Scarlett velvet rose, lemon, honeycomb
"Rose is the ultimate symbol of sensuality and to wake up sexuality," Krigler says. To set this intimate mood, what could be better than a perfume inspired by a blend of seven of the world's most exquisite roses? Add a dash of crushed violet leaves and a hint of lemon, and this fragrance is romantic with a capital "R."
3. Musk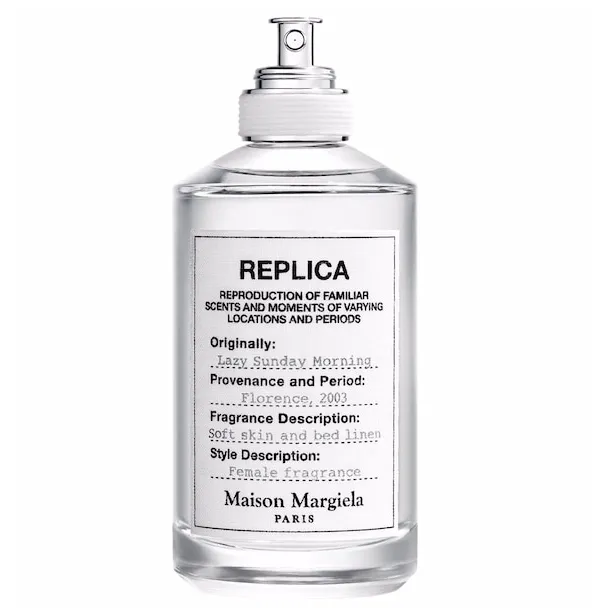 Maison Margiela 'REPLICA' Lazy Sunday Morning
$130
Shop it
Sephora
Key notes: Lily of the Valley, iris, white musk
Krigler calls musk the "top sexual note," so it's a no-brainer you should add a musky perfume to your roster—especially on Valentine's Day. Musk scents are earthy, woodsy, and intoxicating, and the fun thing about musky fragrances is that they smell slightly different on everyone, so your scent is 100% unique to you.
Plus, who doesn't want to channel lazy-Sunday-morning energy every day? With Valentine's Day landing on Sunday this year, we already know how we'll be spending our lazy Sunday morning in bed. Hint: not sleeping.
4. Tuberose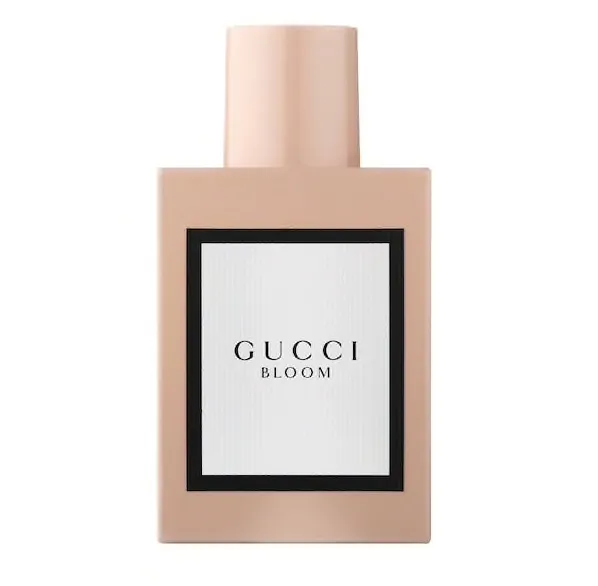 Gucci In Bloom
$104
Shop it
Sephora
Key notes: Rangoon creeper, jasmine bud, tuberose
"It is said in the world of perfume that Tuberose has a scent close to the female sex," Krigler explains. Throw in jasmine bud, and you've got yourself an irresistibly sexy scent.
5. Vanilla
Lancôme Idôle L'Intense Eau de Parfum
$59
Shop it
Sephora
Key notes: Isparta rose, jasmine, patchouli, vanilla
"Lancôme's Idôle L'Intense is very addictive and sensual," Vice President Perfumer at Givaudan, Adriana Medina, tells HelloGiggles. "It includes sensual woody notes of patchouli that are beautifully earthy and sexy." One reviewer says that wearing this perfume, "makes you feel like a superstar walking through a street in Paris."
6. Sandalwood
Diptyque Tam Dao Eau de Parfum
$188
Shop it
Nordstrom
Key notes: sandalwood, cedar, cypress
"Sandalwood is so seductive in its creamy, milky, woody smell," Medina explains. The scent is universally known as warm, inviting, and versatile, which is why it's one of our favorite scents ever. Reviewers agree with these characteristics, calling Diptyque's fragrance "sophisticated yet wearable [for] every day," and "fresh but earthy," also touting that it has "good longevity but isn't overpowering."
7. Castoreum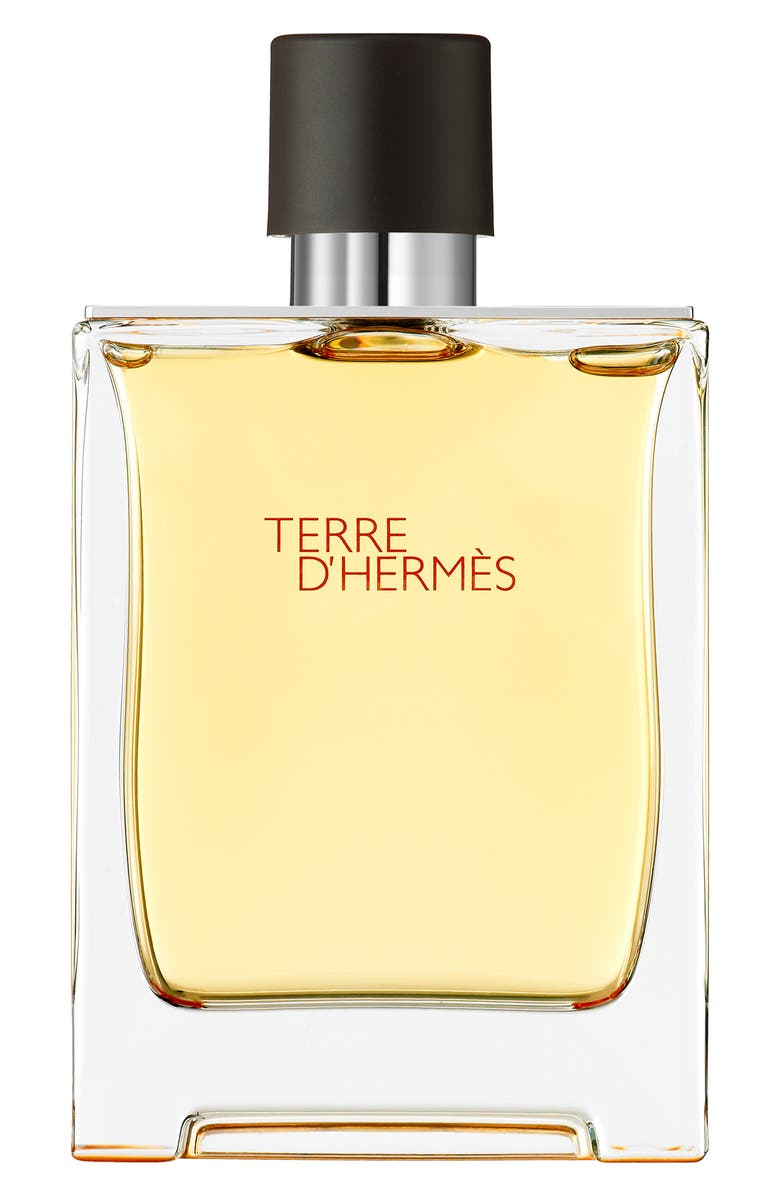 Hermès Terre d'Hermès
$138
Shop it
Nordstrom
Key notes: leather, wood, shiso (mint)
Hermès' Terre d'Hermès combines the warmth of wood and the softness of benzoin—it's what Krigler calls an animal scent. "Sensual scents are linked to animal secretion," he explains. One reviewer says that "this scent is seductive…like walking on a beach and embracing destiny."
"Leathery scents also express the animal side. Fur scents, or oriental notes, leave a spicy path behind with notes of patchouli, vanilla, sandalwood, and myrrh, which are all warm and sensual," they add. You can also spritz the Krigler Lovely Patchouli 55 Classic for this effect.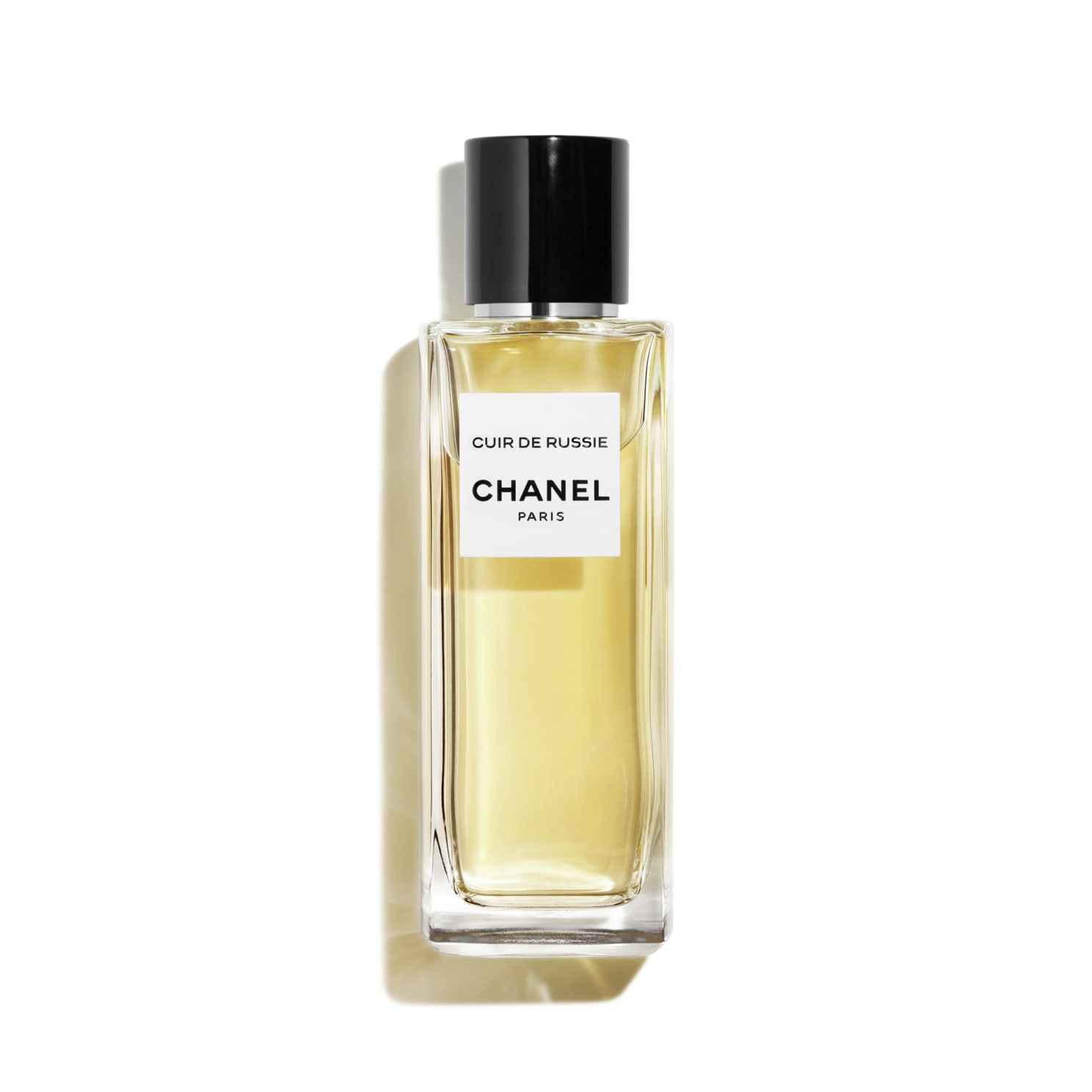 Chanel Cuir De Russie
$200
Shop it
Chanel
Key notes: musk, birch bark, blonde tobacco, jasmine
Another unisex fragrance recommended by Krigler, Chanel Cuir De Russie offers a mixture of castoreum and floral scents.