AOC Listened to Our Tweets and Revealed Her DNC Speech Mauve Lipstick
She ditched her usual red for a nude, and it's affordable.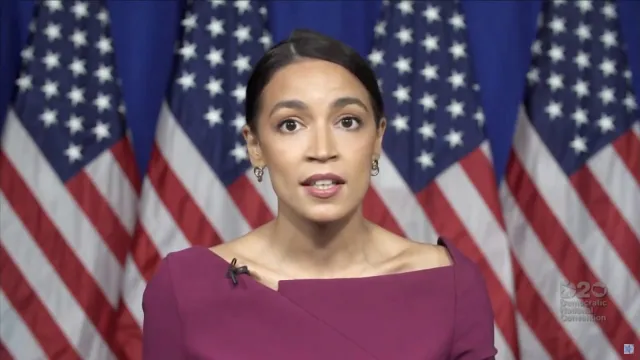 Though we appreciate Alexandria Ocasio-Cortez first and foremost for her progressive politics (she championed the Green New Deal, lest we forget) and her ability to call out any fellow politician or bigwig corporate type who thinks they're pulling the wool over constituents' eyes, we must admit, she's also a style icon. After her recent appearance at the Democratic National Convention, Twitter wanted to know what lipstick shade AOC was wearing. She gave her usual red lipstick the night off (her fave is Stila's Stay All Day Liquid Lipstick in "Beso") and opted for a mauve nude instead.
Twitter user Beth Yarnall tweeted AOC a "girl to girl question" on August 19th after the representative's August 18th DNC debut. And because she's the people's politician, Ocasio-Cortez answered in a matter of minutes.
This time, AOC went for a Tarte product—"I got you!" Ocasio-Cortez responded to Yarnall. "It's Tarte matte tint in Envy." More specifically, it's Tarte Cosmetics' Lippie Lingerie Matte Tint, which comes in eight different nude shades, including "Envy," described on the Tarte website as a "mauve berry."
Tarte's Lippie Lingerie Matte Tint promises to provide a "buildable, full coverage formula" made with a blend of mango seed, cupuacu, and murumuru butters, which, Tarte says, "help firm, hydrate and protect lips." The product is vegan friendly and comes in a variety of nude shades that can be dressed up or down.
You can shop AOC's exact Tarte nude lipstick crayon below: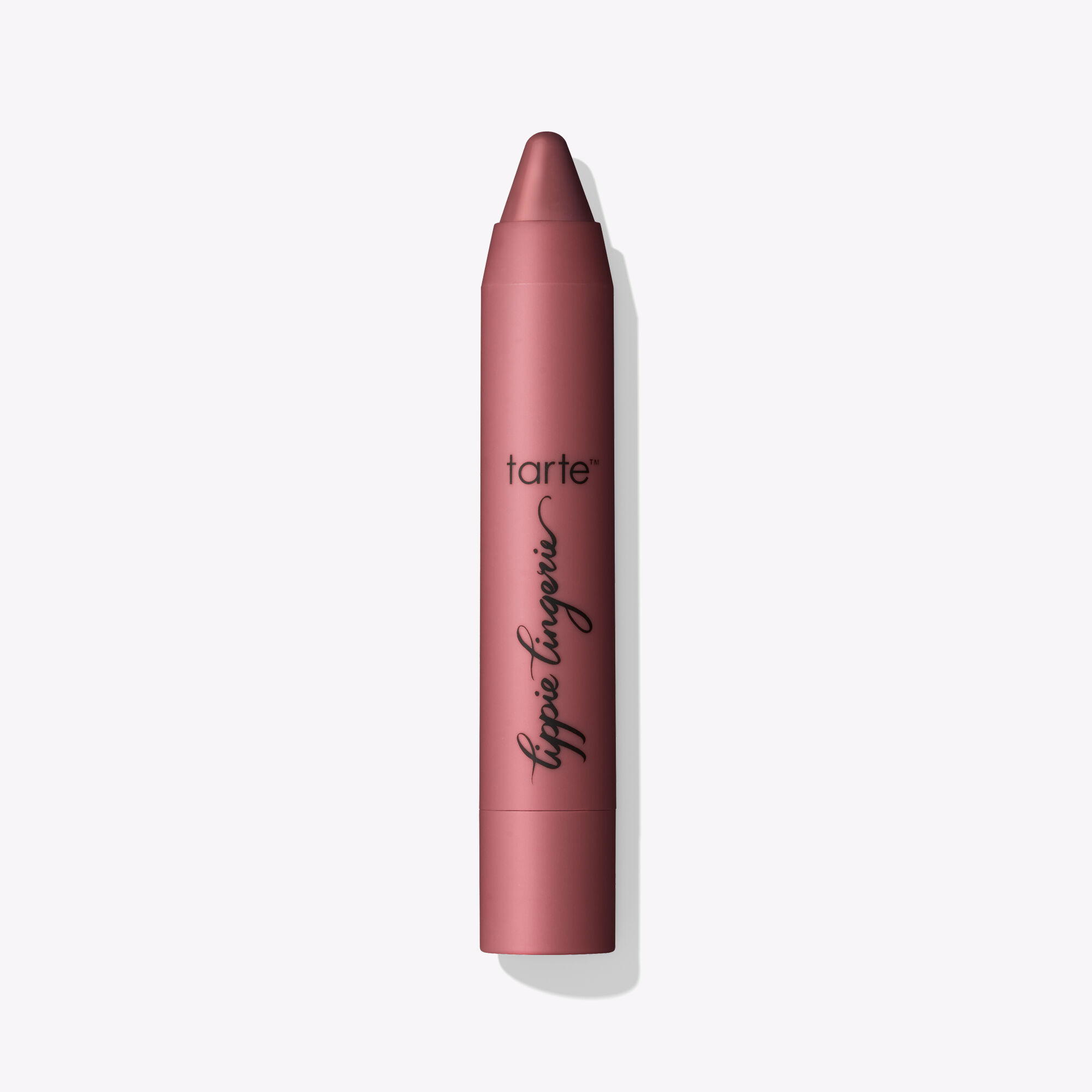 Shop it! $24, tarte.com
You can also check out the entire shade range here. Each lipstick crayon sells for $24.
AOC debuted her new lipstick shade while noting that her work in the Democratic Party is centered on healing the long-standing wounds of racial injustice, misogyny, and homophobia while reshaping America to be a more welcoming, understanding, and forward-thinking nation that will turn away from the "unsustainable brutality of an economy that rewards explosive inequalities of wealth for the few at the expense of long-term stability for the many."
Now that we know everyone's favorite progressive superhero is wearing the Lippie Lingerie in "Envy," we have a feeling the shade might not stick around for long. If it's good enough for AOC to wear to the DNC, it's definitely good enough for us.