Anwar Hadid is dating 'Transformers' star Nicola Peltz, and they're adorable together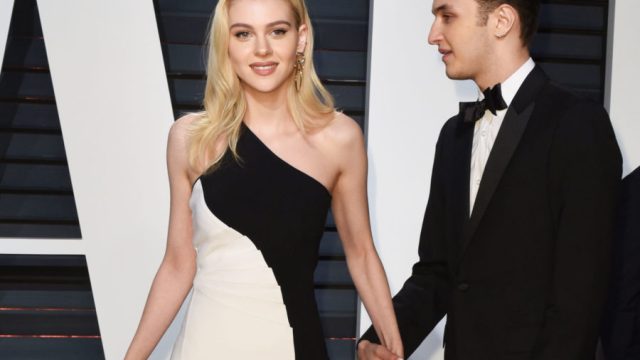 Word on the street is that Anwar Hadid and Nicola Peltz are finally official! The younger brother of models Gigi and Bella Hadid had us guessing for quite some time, with several eyebrow raising sightings. The first hint was back in January, when the two celebrated New Year's together. A Snapchat unveiled that the two had shared a kiss. Rumors flew when they held hands at Peltz's birthday. 
As Teen Vogue notes, it makes sense that the two became romantically entangled. Both are good friends with model Sofia Richie, and Peltz even starred in Zayn Malik's "It's You" music video. Given that Malik is dating Gigi, it's possible he ended up on set at some point, and the rest is history.
Well, more or less. It's pretty clear the two are quite affectionate toward each other, but Peltz told reporters at Sundance she and Anwar are "hanging out."
Hanging out looks pretty darn sweet from here.
https://www.instagram.com/p/BQi5k3Klk0S
Peltz wasn't the only one to share a Valentine's Day photo, Anwar did as well, with a telling caption: "love you my angel my valentine everyday."
https://www.instagram.com/p/BQi-y0GBKaz
All this aside, his latest post confirms what we've pretty much already known.
In an Instagram yesterday, Anwar shared a photo of him hugging the Transformers star. The sweet caption reads "bae time"! Seriously, they cannot get much cuter.
https://www.instagram.com/p/BRJ43rzlZu_
They're really giving Gigi and Zayn a run for their money!