This new workout trend is basically napping and we are HERE FOR IT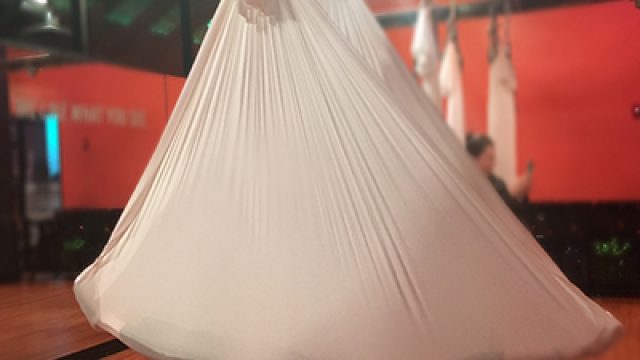 Though we love reading and writing about fitness trends, we don't always like to partake in them. It's just that working out can be so exhausting and, after a long day, we tend to prefer things that are instead so relaxing. That would explain why we're 100% on board with a new gym trend that's all the rage. It's called "antigravity cocooning" and it sounds *~magical~*.
Many establishments are currently offering this class, but Crunch seems to be the most popular. They describe antigravity cocooning as: "Supercharging the Power Nap, this class will leave you relaxed and recalibrated in both body and mind. Naps can restore alertness, enhance performance and reduce mistakes so indulge yourself through this guided meditation." (Yup. We couldn't agree more.)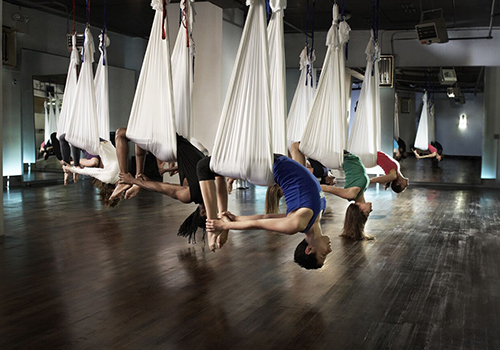 Allure writer Stephanie Saltzman (who tested out the class for herself) stated that this form of cocooning combines guided stretching and meditation, ending with a 15-minute nap session. All of this is performed in a secure, yet cozy, hammock suspended from the ceiling. It's basically like having your own little cocoon to curl up in as you transform into a stress-free butterfly.
Stephanie revealed, "The most physically intense part of the session came when our instructor walked us through about 60 seconds of suspended ab exercises, which I conveniently blocked out of my memory immediately thereafter. Suffice it to say it wasn't what I'd call fun, but it was over soon enough." Luckily, next up was the cocooning, which is when participants got to fully enjoy their cocoon as the instructor walked around giving gentle massages.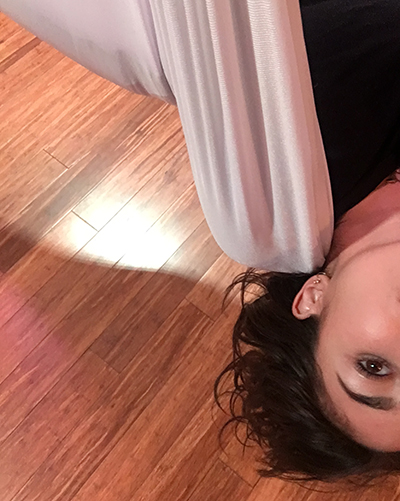 According to Crunch group fitness manager Justin Flexen, antigravity cocooning is for everyone. "It's a relaxation for the body and mind," he told Allure. "It restores mental clarity, calms the nervous system, and helps to increase mobility and range of motion. It's also a great way to release tension and restore health after an intense workout or heavy lifting session."
Alright, we're into it. However, these heavenly-sounding classes are only available at certain NYC locations. Soon (hopefully really soon), Crunch plans to spread them out across the entire country so we can all become beautiful butterflies.