How These 6 Educators Are Integrating Antiracist Education Into Their Classrooms
"I don't want education to cause harm, I want it to be a method of liberation." 
2020 has proven to be a pivotal year for education. The pandemic and the resurgence of the Black Lives Matter movement has altered our thinking about the role of schools in times of crisis. Widespread calls for education reform have prompted educators to examine their approach to addressing race, white privilege, and Black and Indigenous history in the classroom. This is because studies, like from Indiana University and Rutgers University, have proven that Black students are more likely to be suspended and expelled, are subject to lower expectations from teachers, and are less likely to be placed in gifted programs. 
But many teachers aren't just waiting on state school boards to take action; they are rewriting their lesson plans to respond to our current political moment. HelloGiggles sat down with six educators from across the country to discuss how they plan to integrate antiracist education into the classroom and the ongoing changes that we need to see in the education sector.
Oriana Miles
Title: High school teacher
Location: Schenectady, New York 
When Miles graduated in 2018 from teachers' college at New York University, she knew she wanted to uplift Black and Brown voices and ensure that students were informed about the world around them. "I was able to look back on some of my experiences in school and realized that they weren't as great as I thought they were," says Miles. "I don't want education to cause harm, I want it to be a method of liberation." 
Now, as an English teacher, Miles continues to prioritize culturally sustaining education that uplifts students' voices by encouraging them to integrate their culture and ways of speaking into the classroom. "Black vernacular is always seen as less than, improper, or informal when really it's just a different way of speaking," says Miles. "So in the ways that I've taught lessons around language, it's been more inclusive to specifically say, 'I want you to speak the way that you want because I want your voice to be included, and there's nothing wrong with it."
Educator Jamila Lyiscott's Ted Talk on Three Ways to Speak English is a key text in Miles' classroom every single year. "Part of the antiracism journey in the classroom is to get students to think critically about why things are this way and asking them what control do they have to change the narrative,'" she says.
Tracy Sangaré
Title: Elementary school teacher
Location: Schenectady, New York 
Sangaré has been teaching for over two decades, but it was only about five years ago, when her district conducted a year-long study circle on race and education, that she began to think critically about how to integrate antiracist education into the classroom. She drew on the work of veteran antiracist educators Val Brown and Shea Martin to assist her in facilitating these conversations with students. "I ask my students: What are the things that we see around us, and how do we define our world?" says Sangaré. "What are our hopes and dreams for our world? I always try to frame that in an antiracist lens. So I talk to my students about systemic racism and what our system is trying to stop us from doing." 
Sangaré says it's important that teachers aren't teaching history from a white colonizer point of view, and that part of creating an antiracist environment also extends to codes of conduct in the classroom. "If a student needs to change places in the room or walk around during a story or lesson, I trust that they are doing that because that is what they need at that moment," says Sangaré. "I feel like this is part of liberation education: the ability to control our bodies and to trust that everyone knows what they need."
Lorena Germán
Title: High school teacher, educational consultant, and chair of the NCTE's Committee Against Racism and Bias in the Teaching of English
Location: Austin, Texas
Germán teaches high school English in Texas and is the cofounder of Multicultural Classroom, a consulting organization focused on the intersection of race, bias, education, and society. She became interested in antiracist pedagogy during grad school, which has informed her entire teaching career. Her classroom curriculum takes an antiracist approach that combines elements of social justice education, drawing on resources from the Southern Poverty Law Center's education resource platform Teaching Tolerance. "My goal is to help the young people in front of me advocate for themselves and their communities that will require antiracist education and social justice education," says Germán. "Social justice education is action-based. It's about working towards the redistribution of power and access. Truth is a counter to racism, so when I speak and teach the truth, I am doing counter-work that is antiracist in and of itself." 
Antiracist education applies to every subject, not just English literature, says Germán. "There are particular subjects that are always perceived to be neutral, but we know that math and science, in particular, are deeply embedded in racism," says Germán. "Science was used to justify the hierarchy of races. We know that math has been used along with the science to justify racist policies—for example, redlining in urban planning." 
Angela Censoplano Holmes
Title: Instructional resource teacher
Location: San Diego, California  
Holmes helps teachers implement English language learning programs and provides specialized support to students. Outside of her role in the classroom, though, she's currently working with her local union and the San Diego Unified School Board to integrate an antiracist curriculum into Thrively, a digital learning resource for educators that highlights social-emotional learning for students. "Antiracist education and abolitionist teaching is adding such a beautiful layer to what I've been advocating for," says Holmes. "It's knocking down a white supremacist way of teaching that we've all been teaching, and to me, it's an opportunity for us [teachers] to really shine." 
In terms of integrating antiracist education into the classroom, Holmes recommends that teachers add diverse voices to their book lists. She also draws on resources from organizations such as usvshate.org that show students how to take action against hate, bias, and injustice. "It's about building and amplifying students' voices," says Holmes. "We're in the business of planting seeds, and that's what we're doing."
Lindsay Self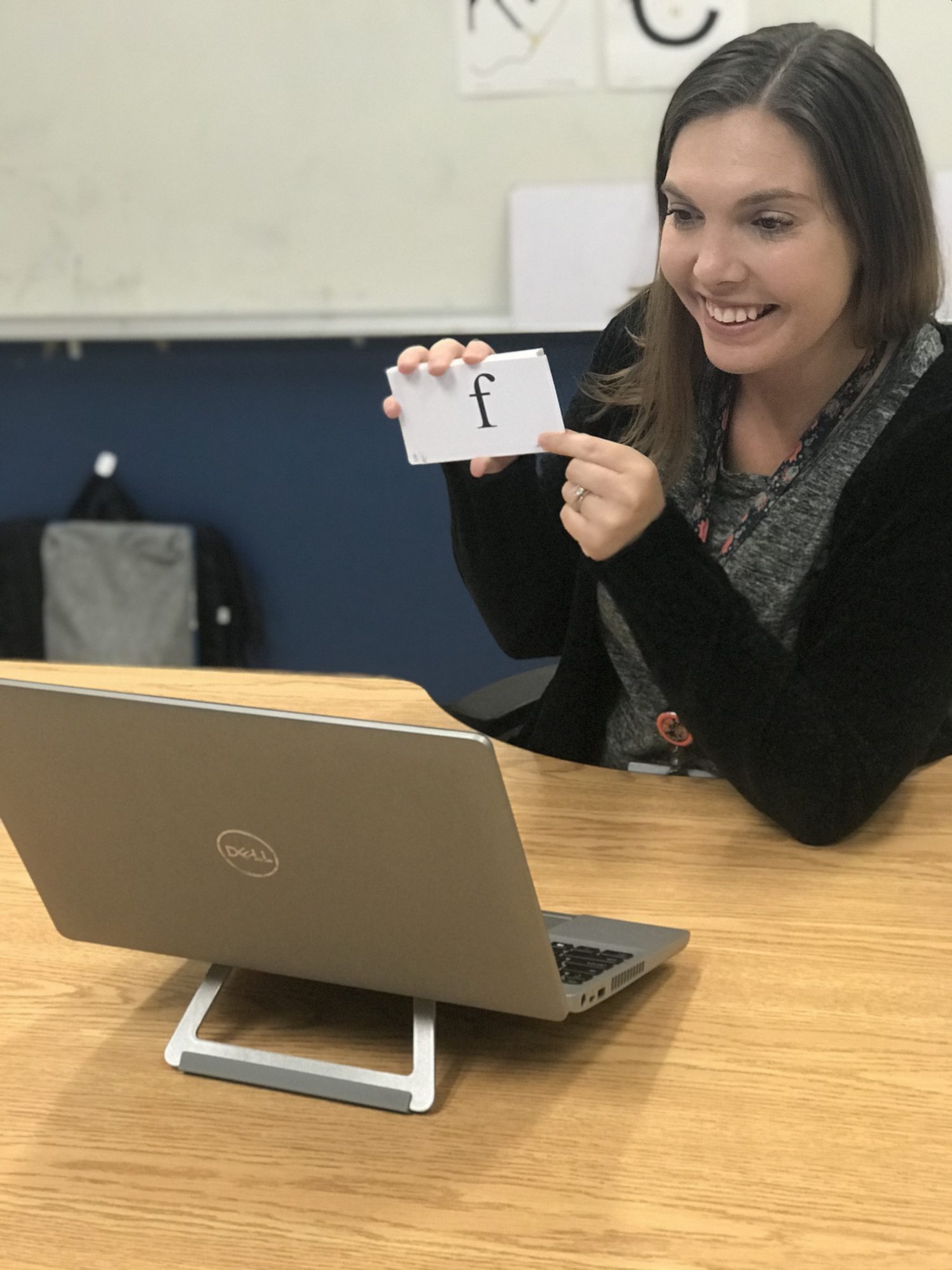 Title: Special education teacher
Location: Fultondale, Alabama
Following George Floyd's death and the international protests it sparked, Self realized she needed to be more vocal about systemic issues that students of color face. "It got me thinking about how this concept of equity in education applies to racial issues as well," says Self. "If you give every student the same thing, that's only meeting the needs of very few students. Rather, we need to think about each students' individual needs." 
Self realizes that part of that process starts with teachers examining their own biases. That's why she's assembling an Antiracist Educators Library in her school's staff room. "I've had such a huge summer of learning and becoming more aware," says Self. "I want to give my fellow teachers the same opportunity." The library includes titles ranging from Pushout: The Criminalization of Black Girls in School to Ta-Nehisi Coates' Between the World and Me. "I think step one needs to be educating teachers and school leaders so that we can make more informed and better decisions that are appropriate for our students," she adds.
Shawna Coppola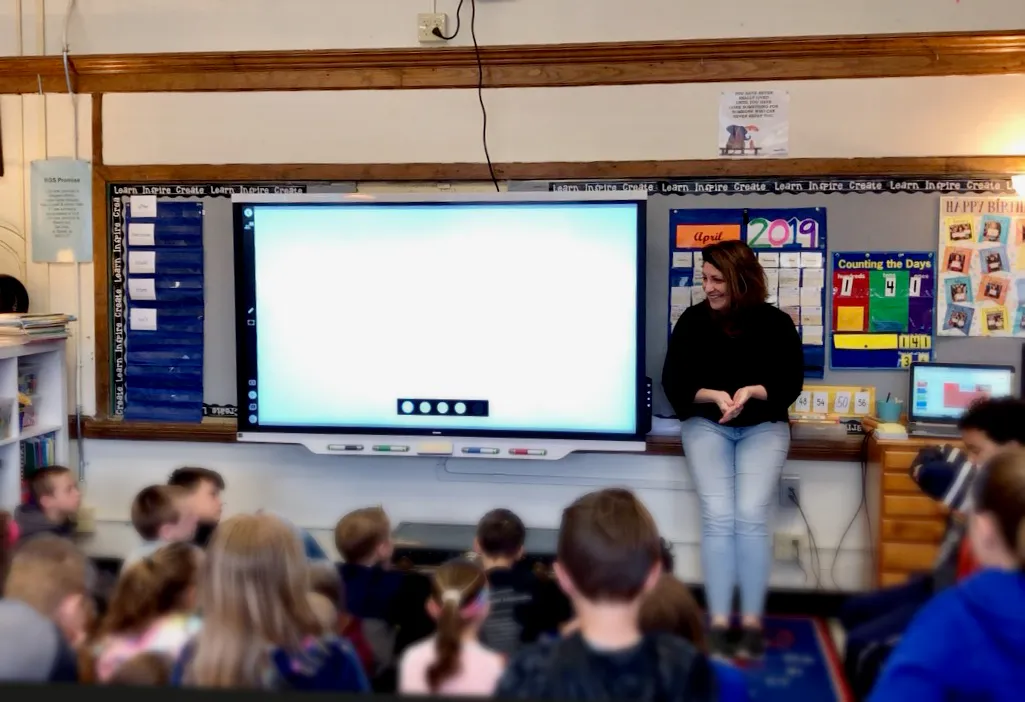 Title: Literary specialist and educational consultant
Location: Stratham, New Hampshire
Coppola is a literary specialist and educational consultant who travels around the country to assess the school's literacy curriculums and offers instructional support to classroom teachers. She's currently working with a New Hampshire public school to launch a school-wide inquiry on identity to assist teachers with addressing their internal biases so that they are better prepared to meet students' needs. "I try to help [teachers] find a doorway into antiracism work using literacy and literature," says Coppola. "We talk a lot about how texts, video and audio texts, can provoke thinking and discussion around identity work." 
One of the things that Coppola examines in her work is literary assessments and who makes decisions around what it means to be literate in this country. She says that current literary assessments and standards don't accurately reflect the country as a whole. "The majority of people making decisions around curriculum—the kinds of questions that are being assessed and the ways that literacy is assessed—are made by predominantly white, upper-middle-class folks who believe that their knowledge is the default knowledge when it's really tied to culture," says Coppola. "It's important to look at that, because us literacy folks think that books will save us, but literacy can only liberate if it's not merely defined by whiteness."