9 anti-racist children's books that celebrate diversity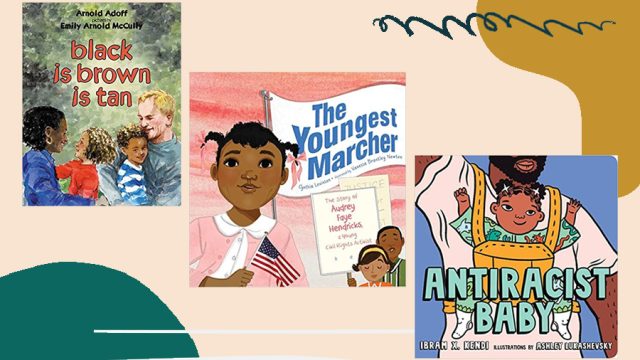 As protests over George Floyd's death continue across the country, many parents are wondering how to best talk to their kids about the unrest. Reese Witherspoon recently spoke out about struggling to teach her 7-year-old son about the events occurring today and about racism as a whole, while fellow mom Ciara wrote an emotional message to her 6-year-old son about her hopes that the world will change as he grows up. While racism, equality, and social justice are difficult topics to discuss with young kids, it's vital to start these conversations at an early age—and, even more importantly, to keep them going. Children's books can help get those talks underway.
As we continue to educate ourselves about racism, we're committed to educating our kids, too. Luckily, there are a variety of books currently available that spell out complicated topics in simple language and images, making them valuable resources for parents struggling to find the right words to say. Below, we rounded up the best anti-racist children's books that will get the ball rolling.
However, your children's education on racism should go far beyond books: The best way you can teach them is by leading by example. Your own behavior, words, and treatment of others will speak volumes.
1'Antiracist Baby'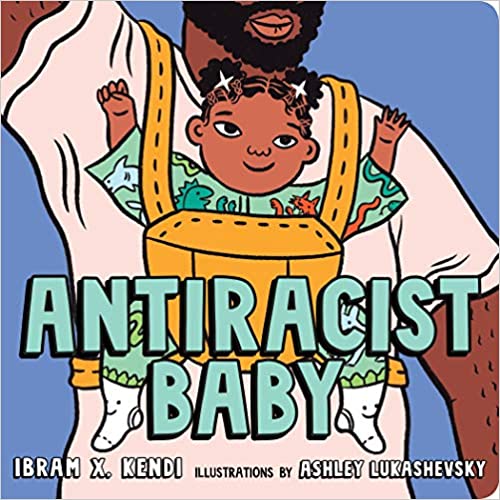 Shop it! $8.99, Amazon.
Through bold art and colorful text, Antiracist Baby lays out nine steps that you and your kids can take to build a more equitable world. It's the children's adaptation of Ibram X. Kendi's New York Times bestselling book, How to Be an Antiracist, and it's best for kids aged 3 and under. Antiracist Baby is set to release on June 16th, so preorder it now—and add Kendi's bestseller to your bookshelf while you're at it.
2'Hands Up!'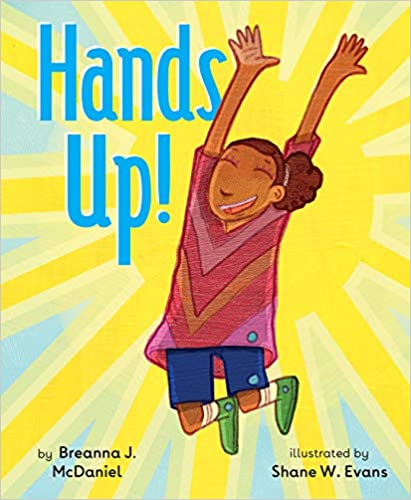 Shop it! $15.79, Amazon.
This profound picture book by Breanna J. McDaniel transforms an everyday phrase into a powerful action. Hands Up! shows a Black girl raising her hands during various scenarios throughout her life, like reaching for a book high on a shelf, celebrating while riding a bike, and, finally, protesting at a march when she's grown up. This children's book is best for ages 4–8, but we can all benefit from its impactful imagery.
3'Same, Same But Different'
Shop it! $17.49, barnesandnoble.com.
Same, Same but Different by Jenny Sue Kostecki-Shaw tells the story of two pen pals on opposite sides of the world: Elliot, who lives in America, and Kailash, who lives in India. The young boys connect through notes and photos, learning that they have many similarities despite coming from different backgrounds. Read this with your children aged 4–7.
4'black is brown is tan'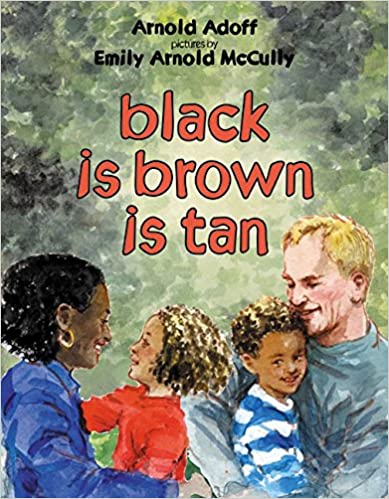 Shop it! $6.99, Amazon.
Arnold Adoff's book black is brown is tan is a story about a biracial family told in poem format that's best suited for children between the ages of 4–8. In the book, two children grow up in a loving home with a Black mother and a white father, showing readers "all the colors of race" in one family. One reviewer says, "My biracial daughter (4) loves it, and she finds similarities between the people in the book and the people in her family. This book makes it easy to have the conversation about color and race to a toddler. I would definitely suggest it over and over again!"
5'Momma, Did You Hear the News?'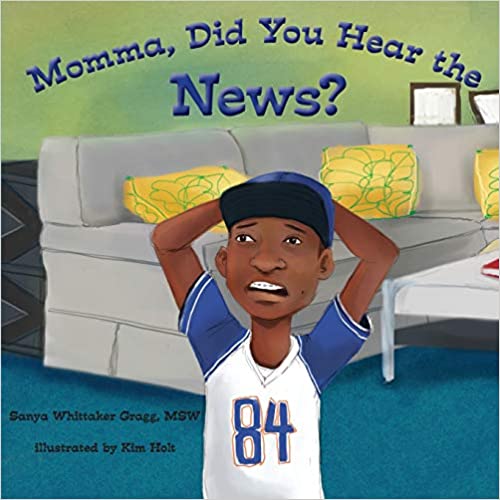 Shop it! $9.99, Amazon.
Momma, Did You Hear the News? by Sanya Whittaker Gragg is about a Black boy named Avery who sees a police officer shoot an unarmed man. This children's book illustrates a pair of parents explaining police brutality with their sons and offers tips for how to interact with police officers in the form of an acronym: ALIVE. Police brutality is one of the hardest issues to explain to children, and Momma, Did You Hear the News? opens up this difficult discussion in a meaningful way. This book is best for kids aged 6–9.
6'The Youngest Marcher: The Story of Audrey Faye Hendricks, a Young Civil Rights Activist'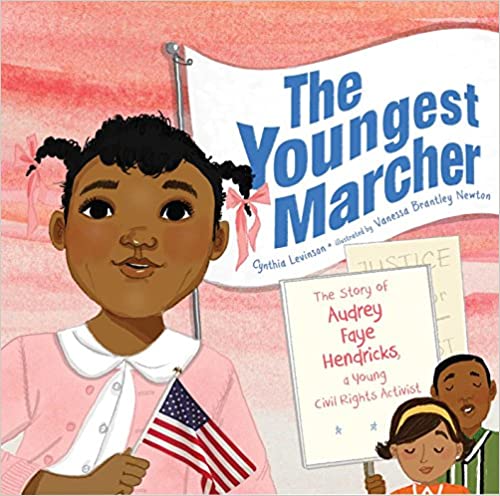 Shop it! $15.95, Amazon.
The youngest known child to be arrested for a civil rights protest is Audrey Faye Hendricks, who was just 9 years old when she participated in a march in Birmingham, Alabama in 1963. Cynthia Levinson tells Audrey's story in this powerful children's book that celebrates bravery and encourages everyone to fight against social injustice. Read this children's book with your kids aged 5–10.
7'Hair Love'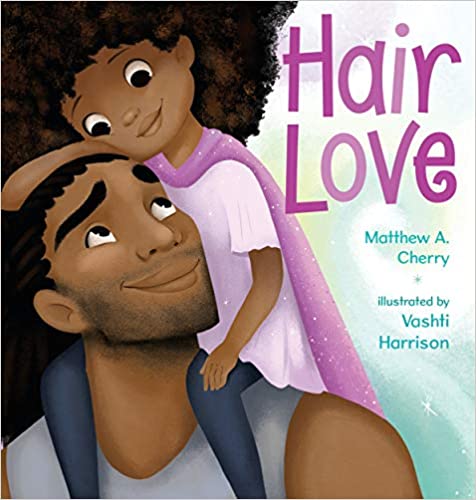 Shop it! $10.96, Amazon.
Written by former NFL player Matthew A. Cherry and recently made into an Oscar-winning animated short film, Hair Love tells the story of a Black father learning to do his daughter's hair for the first time. The book tackles multiple negative stereotypes at once: natural hair and black fathers. It's simultaneously an ode to embracing natural hair and a celebration of father-daughter bonds. Read this book with kids between the ages of 2 and 12.
8'The Other Side'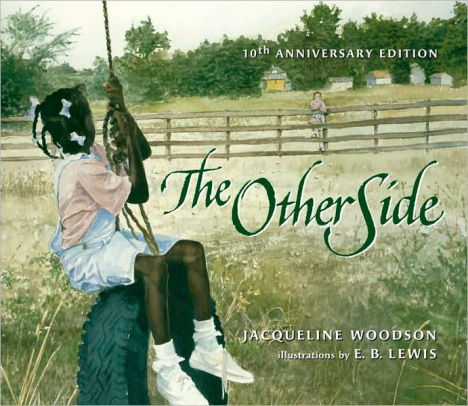 Shop it! $16.49, Barnes and Noble.
Jacqueline Woodson's book, set in the days of segregation, follows two young girls—one Black, one white—living on opposite sides of a neighborhood. The kids are told not to cross onto the other side by their parents, but they strike up a conversation and sit on the fence together as friends. E.B. Lewis's watercolor illustrations bring this heartwarming story to life for readers, young and old alike. This children's book is best suited for kids aged 5–8.
9'We're Different, We're the Same'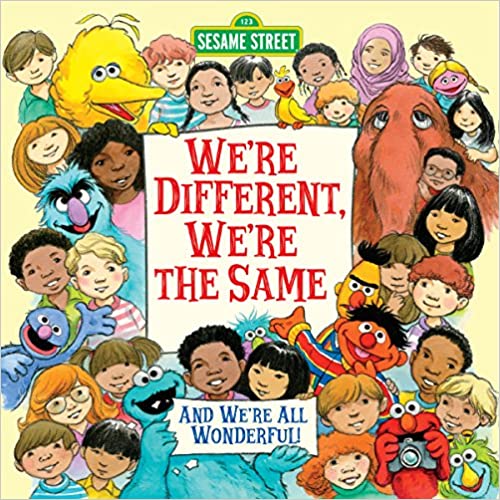 Shop it! $4.88, Amazon.
We're Different, We're the Same by Bobbi Kates uses Elmo and his Sesame Street pals to teach kids that while we might look different, we all have the same needs, feelings, and desires. This anti-racist children's book celebrates diversity and shows kids that our differences are what make us—and our world—special. Read this book with kids ages 4-8.