Anthropologie sale items are an extra 50% off starting right now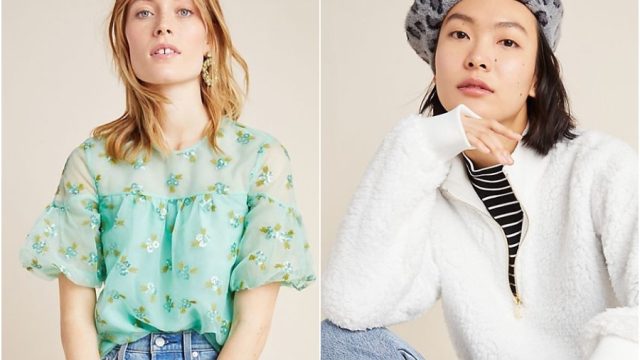 Though not technically a Presidents' Day sale, this new Anthropologie sale is so major it deserves its own holiday anyway. The retailer has marked down its sale section by an extra 50% off, meaning that some coveted items are actually much more than half off, amounting to discounts of more than a hundred dollars. Anthropologie home items are an extra 25% off, too, so now's your time to refresh your bedroom decor or wine glass supply.
The sale-on-sale starts right now, and it extends until Presidents' Day, Monday, February 17th. All items are final sale, and you can see the additionally marked-down price once you add an item to your cart.
Given that we're smack dab in the middle of February, this Anthropologie sale can give you all the supplies you need for so many events on your calendar. Cozy sweaters for the long winter days we have ahead? Check. Something fancy and cute to wear to that next wedding? Check. Summer gear for your warm-weather getaway to escape the cold? First of all, jealous. Second of all, check.
Here's what we're shopping at this non-Presidents' Day (but still kind of-Presidents' Day) Anthropologie sale:
1Anthropologie Rae Cropped Cardigan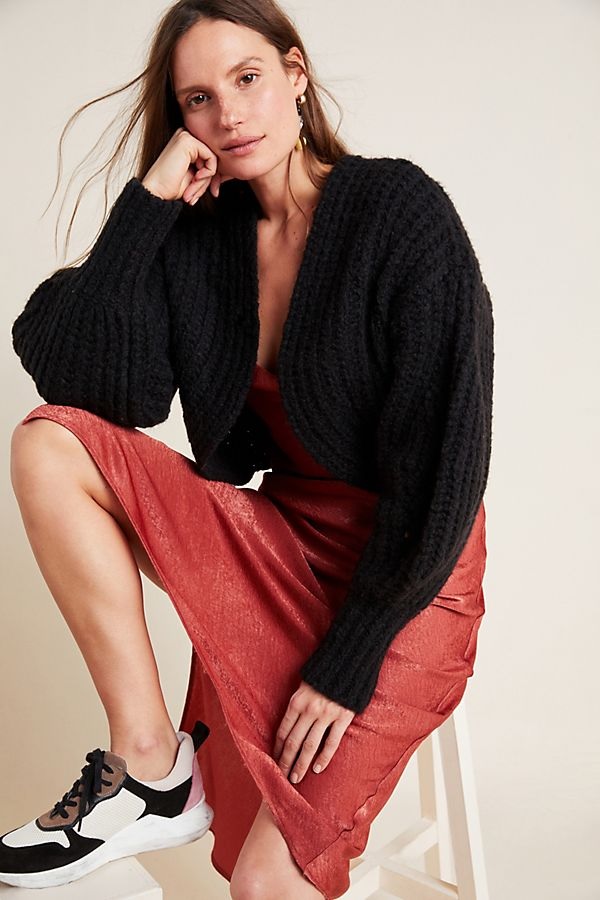 $44.98 (Orig. $130)
Shop it
Anthropologie
The puffed sleeves add a little something extra to this cozy black cardigan. This will be a go-to as winter starts to turn to spring.
2Amadi Meghan Seersucker Romper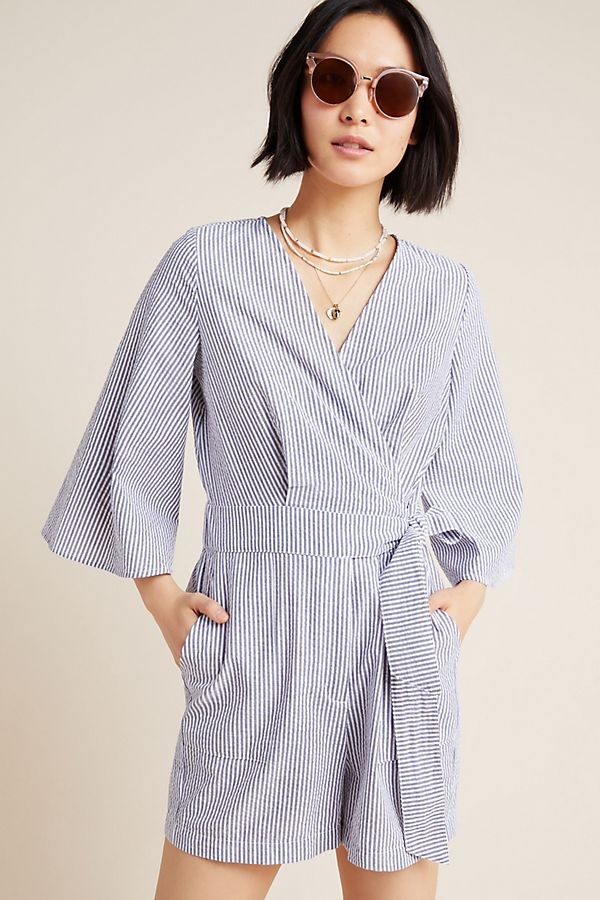 $34.98 (Orig. $128)
Shop it
Anthropologie
If you're packing your bags for a beachy escape this winter, item number one should be this seersucker romper. If you're not as lucky to be taking a Spring Break, buy it now on major sale and save it for that first hot summer day. It'll be worth the wait.
3Anthropologie Lindy Quilted Denim Bomber Jacket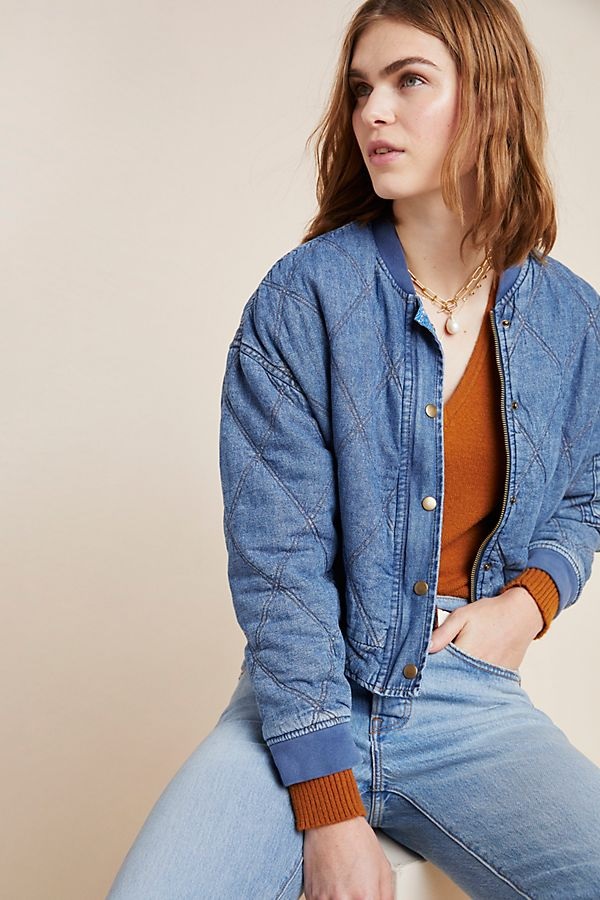 $44.98 ($160)
Shop it
Anthropologie
You've seen denim jackets. You've seen quilted jackets. You've seen bomber jackets. But have you ever seen all three in one? This Anthropologie denim, quilted bomber jacket is the perfect style to transition from winter to spring and look good doing it. At more than $100 off, how could you say no?
4Skies Are Blue Justine Pleated Plus Midi Skirt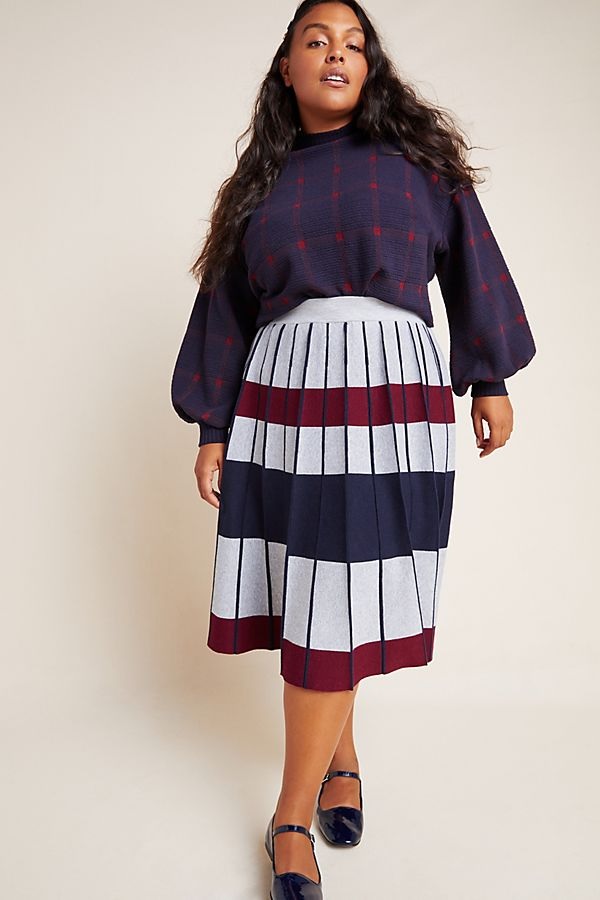 $34.98 (Orig. $118)
Shop it
Anthropologie
This pleated midi skirt is perfect for work, and it's available from sizes 1X to 3X. But just because it works for the office doesn't mean you couldn't have fun twirling around in it on the weekends.
5BHLDN Katie May Damaris Dress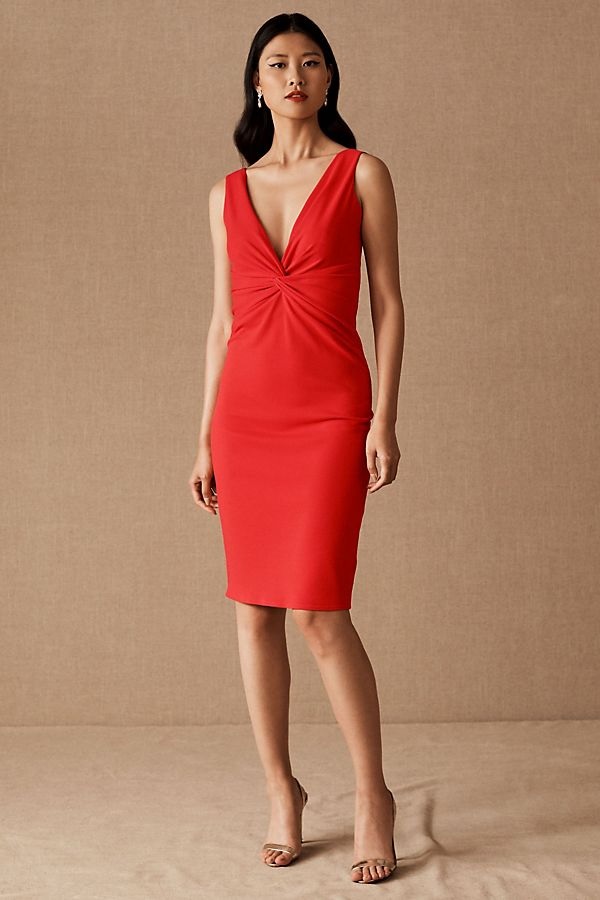 $40 (Orig. $198)
Shop it
Anthropologie
BHLDN is Anthropologie's wedding-focused sister site, so this little red dress is literally designed for your next wedding. Plus, it's so simple and sophisticated, you can use it for all different fancier events on your calendar. Which means that at more than $150 off the original price, you might actually be in budget post-wedding season.
6BHLDN Avaline Dress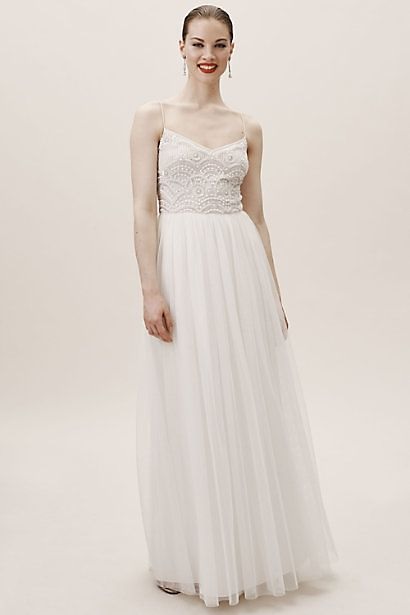 $60 (Orig. $350)
Shop it
Anthropologie
Speaking of weddings, if you're the bride-to-be you can snag your wedding dress right now for less than $100. That's unheard of. This spaghetti-strap BHLDN gown has an ivory tulle skirt and a pretty-in-pink blush beaded bodice. It offers sizes from 0 to 18. If this one isn't The Dress, the site has more wedding dresses on sale, and some bridesmaid and wedding guest dresses, too, that you can shop.
7Anthropologie Hygge Cardigan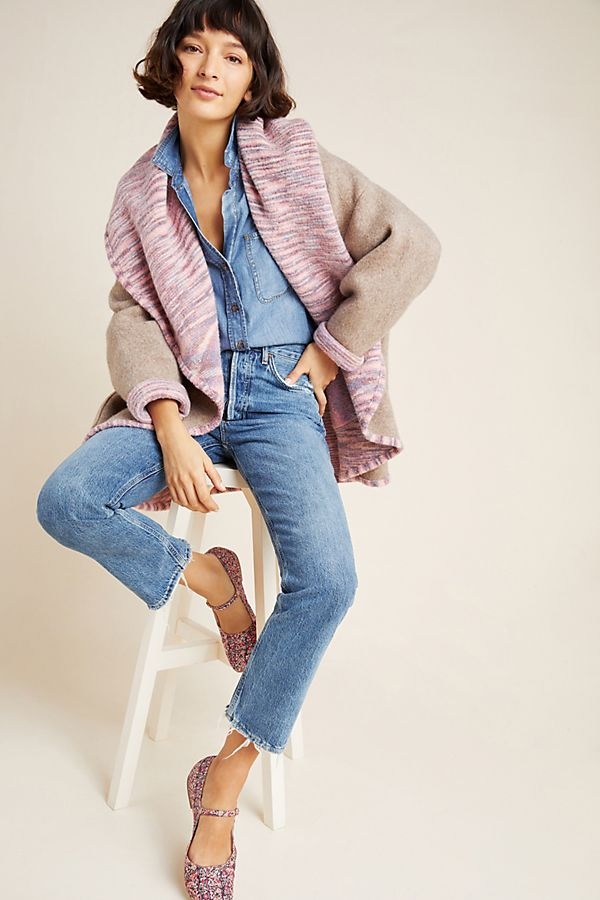 $59.98 (Orig. $198)
Shop it
Anthropologie
As much as we're dreaming of 75 degrees and extra hours of sunshine, we still have more than a month of official winter left. To cope, this hygge cardigan is the ultimate in cozy. It comes in loads of color combinations and solids, so click through to find the one that will bring you joy.
8RD Style Karine Quarter-Zip Sherpa Pullover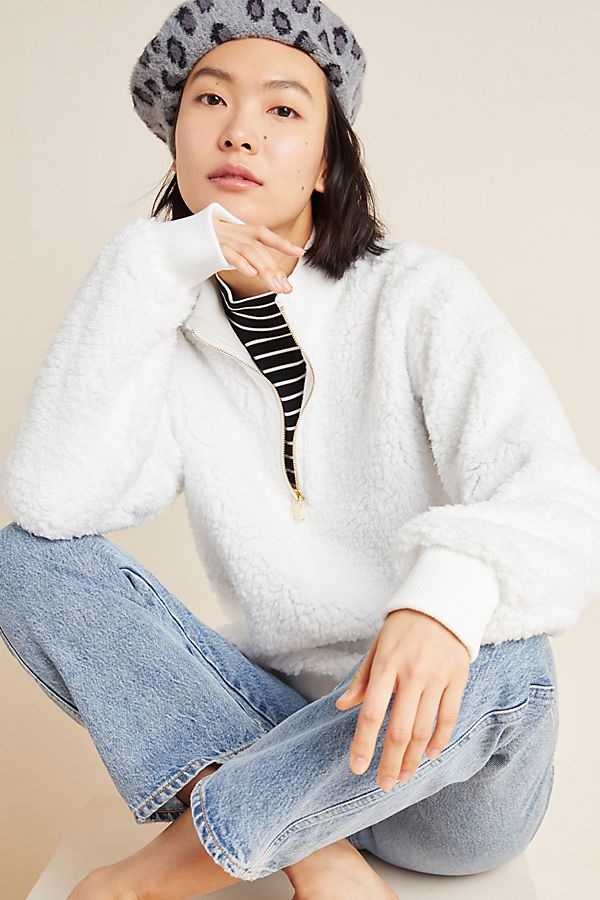 $24.98 (Orig. $88)
Shop it
Anthropologie
Sherpa pullovers have been everywhere this season, and now you can snag one for only $25. Live out the rest of your winter (and into your spring and next fall) snuggled in this comfy pullover.
9Anthropologie Sabine Beaded Blouse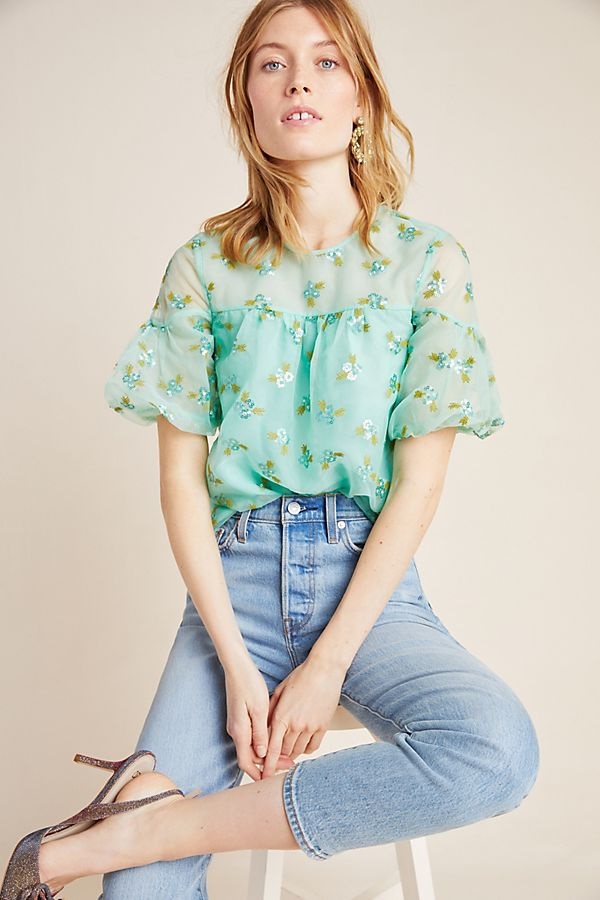 $49.98 (Orig. $160)
Shop it
Anthropologie
This statement-sleeve top is bringing the spring vibes into our winter. It has a subtle shimmer and beaded embellishments, and it's available in sizes 00 to 16 and in petite options.
Shop the entire Anthropologie sale section now for a bonus 50% off. And make sure you snag what you love quickly, because sizes and items are selling out fast.