We're seriously in love with Ansel Elgort's new single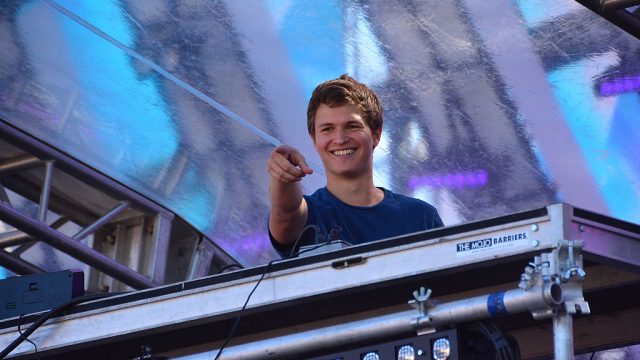 It's nearing the middle of July and Ansel Elgort's name is trending all over the internet.  But the 22-year-old heartthrob isn't making news for what you'd expect. He's not promoting a summer blockbuster. He's not dating a Princess or a supermodel. And he's not the face of a new high-fashion ad campaign.
The reason is a single called "Home Alone" and it's actually quite good. The EDM track is so fun and buzzy that the internet is already deeming it the track of summer 2016! false
While "Home Alone" is the first single the Manhattan native has released, it's not his first public foray into music. Ever heard of DJ Ansolo? That's Elgort's DJ name.
"Home Alone" starts off slow but builds with a super catchy beat around the chorus, which consists of the actor singing ""I miss your smile / I miss your laugh / I miss the memories from our past," and then, "I don't want to go home alone. I don't want to go ho-ooo-ooome / al-o-o-one."
Even if you don't consider yourself a fan of electronic dance music in general, Ansel Elgort's new track has some pretty easy-to-like qualities.. His lyrics are universal and the beat is contagious. Plus, the actor can really sing! It's no surprise that within hours of releasing his debut track, Elgort's twitter page was covered with "Home Alone" compliments. false false
They say "it's lit", and we couldn't agree more! "Home Alone" will be released on iTunes and Spotify July 22nd!