Ansel Elgort and Violetta Komyshan won the award for red carpet #couplegoals at the 2017 AMAs
Ansel Elgort and his girlfriend Violetta Komyshan turned the 2017 American Music Awards into the ultimate date night. Elgort was invited to the show to present an award during the telecast — many don't know this, but the actor is also a DJ with a budding music career. Elgort brought his longterm girlfriend Komyshan as his date and it was like the two were campaigning to win the award for #CoupleGoals. Elgort and Komyshan have been dating since they met in high school, which is a rare thing in Hollywood. There aren't many Hollywood hunks still with their high school sweetheart, which makes Elgort and Komyshan's union that much cuter. They actually met at performing arts high school where Komyshan was training to be a ballerina. Pro-tip: her perfect Instagram will turn you into a fan.
On the carpet, Elgort looked dapper in a navy suit and his girlfriend stunned in a blush gown. Once inside the awards show they goofed around with the band BTS and continued their reign as #goals.
Presented without commentary, here are Elgort and Komyshan being just extra enough at the 2017 AMAs.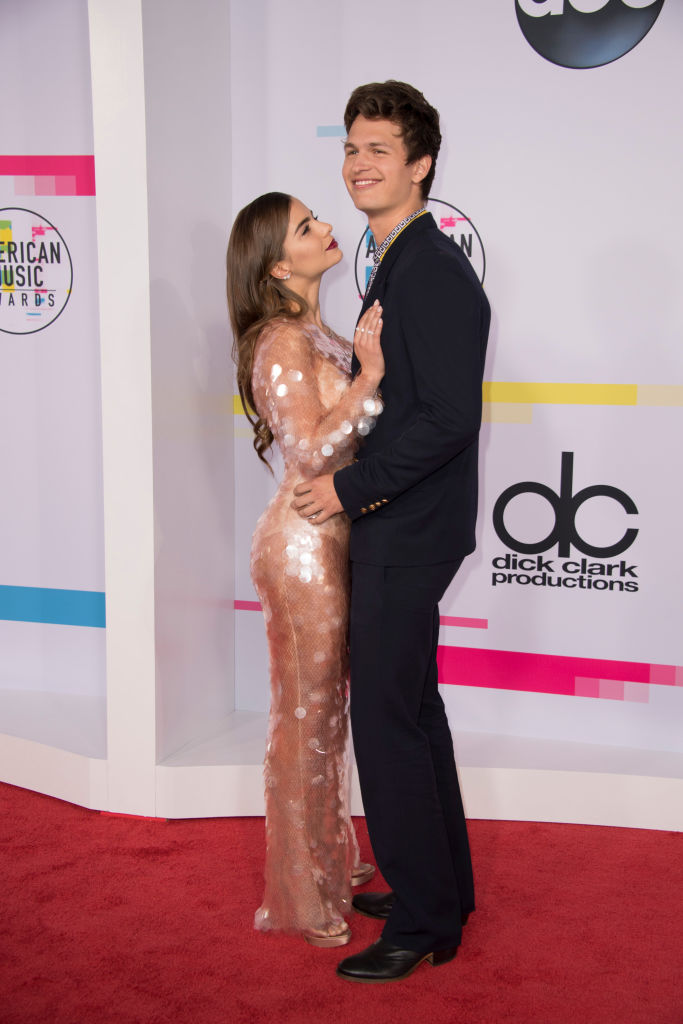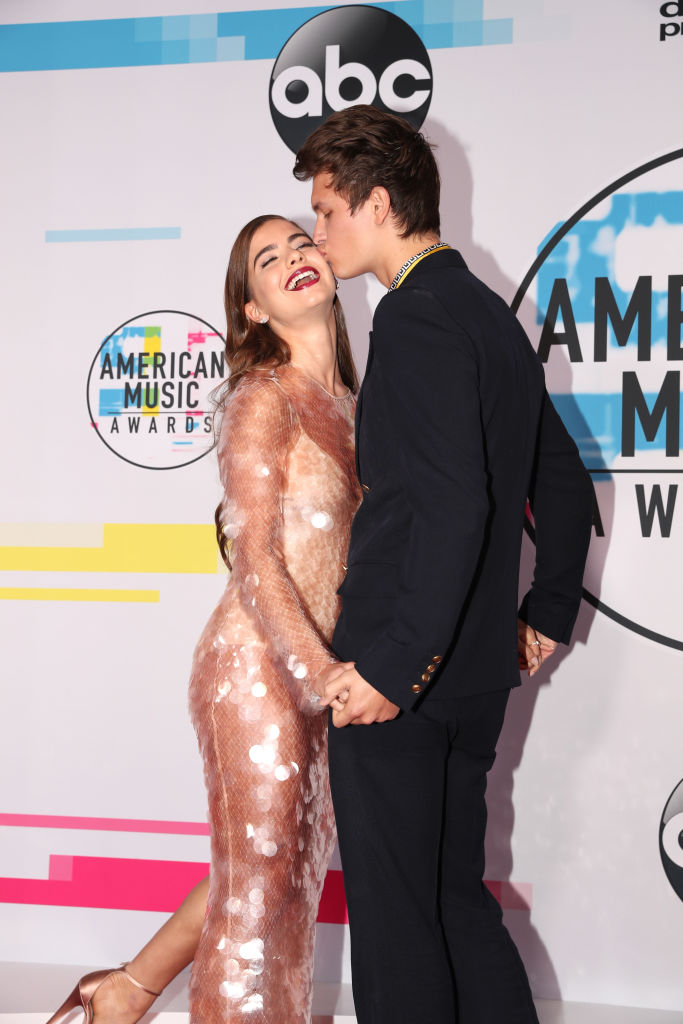 https://twitter.com/udfredirect/status/932419975167406085
Elgort told Elle nearly three years ago (while dating Komyshan) that he prefers long-term relationships.
"I like to go on really nice dates," Elgort told the magazine. "I've made some money, but I don't spend it on anything besides my rent. But I go to nice dinners. And I like to go with a girl. I prefer being with a girlfriend longterm. I prefer to be with someone I can trust. I'm more into that."
https://www.instagram.com/p/BZyed6blUsI
If their cuteness is up your alley, check out their Instagrams, because it's full of moments like that one.