Ansel Elgort is totally ready to make a musical, so someone call Damien Chazelle or Baz Luhrmann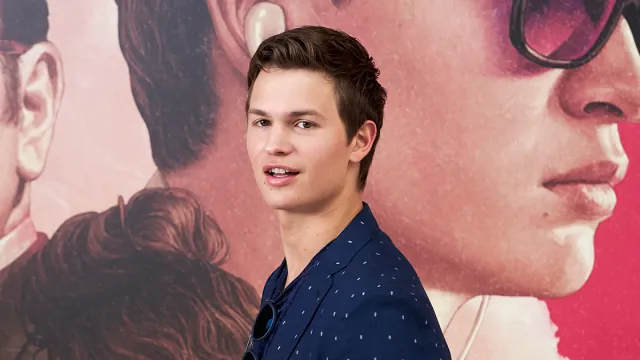 Given the success of La La Land, we have a feeling we're going to see an influx of movie musicals. This should come in handy for Ansel Elgort, who just revealed that he sees musicals in his future, too.
The actor's latest movie, Baby Driver, hits theaters next week, but it seems that he's already looking ahead. Specifically, it's music that he's interested in. We know that Elgort is into EDM, and earlier this year the 23-year-old star showed his vocal chops when he released his single "Thief."
https://www.youtube.com/watch?v=U4gsAS8h3p0?feature=oembed
Now, in a new interview with Variety, Elgort has said that he could be about to star in a musical, too.
When quizzed about whether he'd follow in the footsteps of Ryan Gosling, Emma Stone, Nicole Kidman, and even Channing Tatum by appearing in a musical, the actor had this to say.
"I already have an idea for a movie where I'd be able to sing in it," he teased. "Especially after working with Edgar [Wright, the director of Baby Driver], I'd like to write and direct as well."
Hmmm…well color us intrigued. We wonder what this could entail.
Elsewhere in the interview, Elgort spoke about how he manages to fit his career as a budding musician in with his busy schedule as an actor.
"There are moments on the set for an actor that are unbelievably incredible and remind me why this has been my passion since I was a kid, but there are also moments where you sit in a trailer for two hours and wait," he said.
"Music has become a thing that I can stay creative with. Some people go in their trailer and they work out or watch movies or read. I make music in my trailer. I need to stay creative all the time," Elgort added.
https://www.youtube.com/watch?v=NkU814vC0lo?feature=oembed
In fact, Elgort released his new single "All I Think About Is You" today (June 23rd), which you can listen to above.
Perhaps we might see the actor mix his three loves, EDM, music, and acting, for the world's first EDM musical? Could be interesting.
You can catch Ansel Elgort in Baby Driver when it hits theaters on June 28th. His latest single "All I Think About You" is available now.