This is where to get the exact glittery face mask Ansel Elgort used on Instagram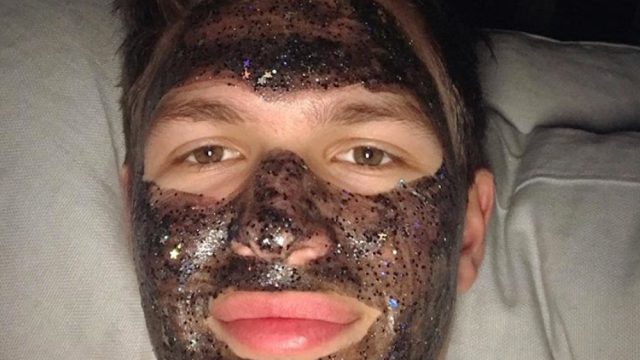 What's not to love about skin care? Whether it's drenching your skin in serums, finding the perfect face wash, or relaxing with a new mask, there's something soothing about having a personalized routine. And now male celebrities are joining in on the beauty fun, like Ansel Elgort, who recently used GlamGlow's Glitter Peel-Off Mask.
Ansel took to Instagram to share a photo of himself rocking the most popular glitter mask of the year. It was none other than GlamGlow's Glitter Mask GravityMud Firming Treatment, proving yet again that celebs are just like us. Ansel's girlfriend, Violetta Komyshan, took matters into her own hands and slathered this incredible mask all over the actor's face. Sometimes a girl has to be the one to remind her boo that we all should be prioritizing and taking care of our skin.
You can make like Ansel Elgort and pick up GlamGlow's GlitterMask GravityMud Firming Treatment Peel-Off Mask for $69.[/listheader]
https://www.instagram.com/p/BfEyexqAOJp
How adorable and fabulous does he look? Our hearts can't deal.
With ingredients like licorice and marshmallow leaf to help your skin feel firm, toned, and defined, this mask will make you look radiant.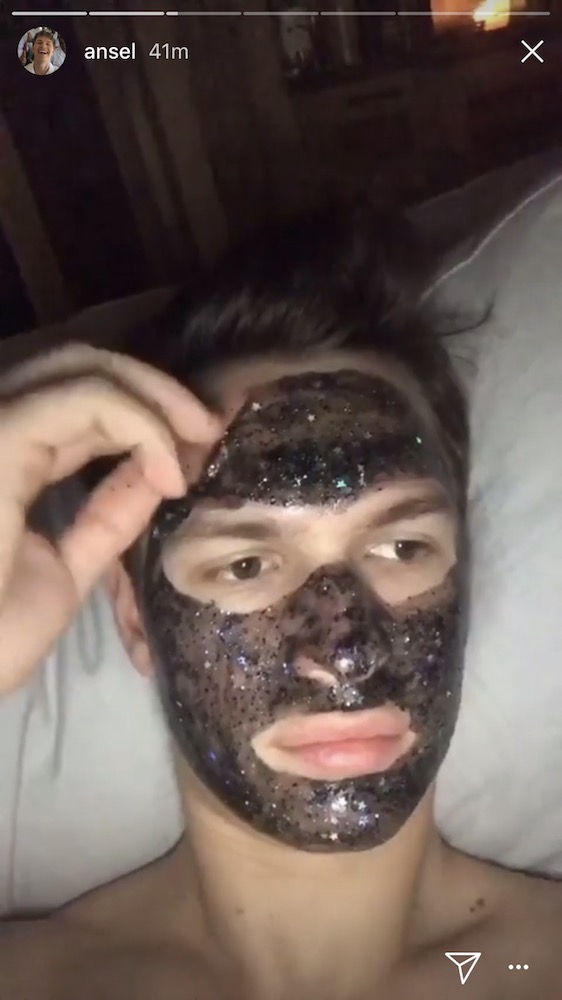 If you want to try a more affordable option than GlamGlow's Glitter Mask but still want to look like a human disco ball like Ansel Elgort, you can try e.l.f's $8 version, the Pore Refining Glitter Peel Off Mask.