Yes, there's another "American Horror Story" trailer for Season 6 — but this one makes sense!!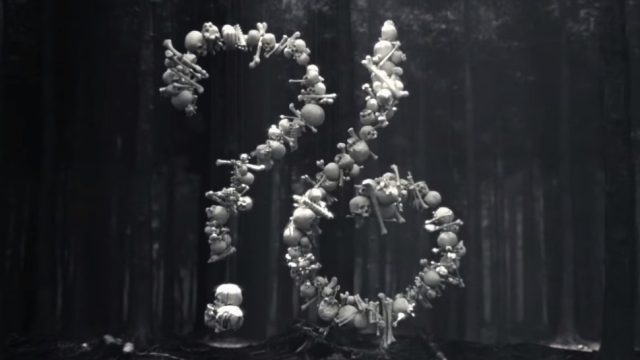 There's another American Horror Story trailer — AND OK WAIT before you start rolling your eyes like, "omg, another one?" yes there's another one, but this one actually makes SENSE.
It also drops the biggest bombshell about Season 6 to date: It's connected to all the other seasons. 
Before we jump into the trailer, there is a pretty solid AHS theory that all five prior seasons are connected back to one another, and we've slowly seen pieces of that come together (Huffington Post has a very good visual chart to break it all down for you, and it's a doozy). Now, with this new trailer for Season 6, it really feels like Season 6 is going to be THE season to truly connect Murder House, Asylum, Coven, Freak Show, and Hotel.
AHS: Anthology?
It's also got a mmm-heavy description: Murder. Madness. Magic. Misfits. Mayhem… Mystery? https://www.youtube.com/watch?v=sRko_9X0PT0
And since we STILL don't know the theme of Season 6, and are no closer to finding it out, the end of the trailer strings together every single one we've seen so far. The very very end then has a bunch of skulls and bones form an ominous ?6.
Maybe our new strategy should be this: Figure out which one of these promos connects back to the prior seasons. That should point us in the direction of the correct theme for Season 6, right? RIGHT?